Club Activities Overburden Teachers, but Finding Solutions Is a Challenge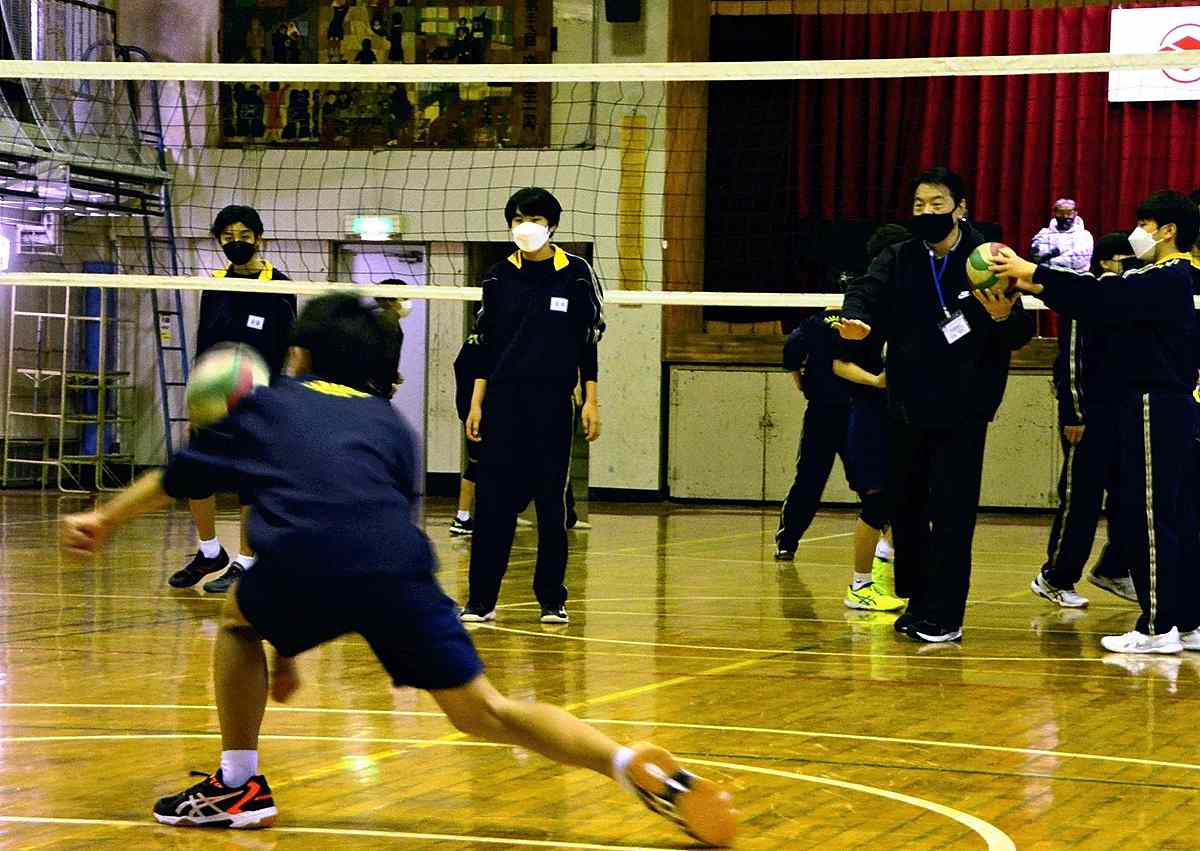 8:00 JST, May 27, 2023
Sports teams and other club activities at public junior high schools have entered a three-year transitional period in which their management will shift from teachers — who tend to be overworked —to local private organizations.
The central government officially set April as the starting point of the three-year transition, but a Yomiuri Shimbun survey of all 47 prefectures and 20 ordinance-designated cities this spring found that many local governments are struggling to begin.
About 90% of the local governments identified securing instructors as an issue. The future of the reform depends on finding replacements for the teachers, who have almost always done the work for free.
The Sports Agency and the Cultural Affairs Agency each formulated guidelines for reform late last year. They called on local governments nationwide to set up councils with sports organizations and parents, and to create promotion plans and guidelines. In cases where it takes time for the "local transfer" of school club management to a private sports club to provide coaching, the agency urged the adoption of joint club activities by multiple schools and the expansion of "club activity instructors," who are appointed to serve as advisors from outside.
According to the questionnaire, 40 prefectures and designated cities, or 60%, had established councils on the matter as of March 1. However, only six prefectures (Ibaraki, Chiba, Niigata, Shizuoka, Saga and Nagasaki) had also compiled a promotion plan. Fourteen of the surveyed local governments said they were "undecided" about the council.
When asked to identify issues regarding securing outside instructors to replace teachers, with multiple responses allowed, 60 local governments (90%) cited "the quantity of local human resources," while 55 (82%) cited "ensuring the quality of human resources and training them," and 45 (67%) cited "setting and funding compensation for instructors."
Reform of club activities was initiated with the aim of reducing the burden on teachers, for whom overwork has become the norm.
Teachers who provide instruction are expected to "dedicate themselves" to the clubs almost without compensation. Other problems include teachers with no experience in sports being assigned to coach sports and being required to work on Saturdays and Sundays for competitions and contests, a situation that has been criticized as a cauldron of overwork. One teacher at a public junior high school in western Japan confided, "Everyone working here wants to move somewhere else." Club activity guidance, which forces teachers to sacrifice their own family life, has been in dire need of reform.
Atsushi Nakazawa, a sports psychology professor at Waseda University, said: "Parents need to understand how club activities have been dependent on the free labor of teachers and have continued to be poorly organized. It may sound cold, but it is inevitable that the beneficiaries will have to bear the burden to some extent in the future."
The first goal of the three-year transitional period was to be the complete handover of the management of club activities that take place on weekends and holidays, but a number of local regions voiced concern that they would not be ready in time. The government then shifted to a stance of not enforcing deadlines. The Yomiuri survey also revealed that many local governments are pessimistic about achieving the weekend and holiday transition even within the full three years, with 21 of them saying it would be difficult to achieve by the end of March 2026 and four saying it would require a decade of effort.
One essential issue in securing instructors is the prevention of corporal punishment and harassment. The key to ensuring the quality as well as the quantity of instructors is the use of a qualification system. The Japan Sports Club Association, which supports regional private clubs, has established a qualification for "club activity instructors" in preparation for the transition to private management of school clubs. In March of this year, about 40 people, including NPO staff members and company employees, attended a training session in Tokyo. The participants learned how to teach junior high school students according to their gender and level of physical fitness. They also learned about anger management.
Nakazawa said: "There have been cases where children have been harmed due to inappropriate behavior by instructors in areas that have already been transitioned to [club activity management by] the local community. The national and local governments should establish a system to determine who will be held responsible in the event of problems such as compensation for damages."
Sports Agency Commissioner Koji Murofushi also emphasized the importance of coaches complying with standards, saying: "Forcing children to practice hard in a hierarchical relationship and making them dislike sports is close to a crime. I want this to stop immediately."
Regarding the shortage of coaches, he said: "I want the Japan Sports Association and sports organizations to be more proactive in their involvement. This will lead to the promotion of each sport."
At the end of April, the Sports Agency announced plans to implement a model project for the local transfer of the management of public junior high school sports teams in 348 cities, wards, towns and villages nationwide by March 2024. This is a 170% increase from the previous year's 128 municipalities, and it includes municipalities in all 47 prefectures. Yamagata and Gifu prefectures have the largest number of municipalities with 25. Niigata Prefecture followed with 22, Hokkaido with 21, and Ibaraki Prefecture with 16.
Meanwhile, the Cultural Affairs Agency also plans to implement model projects for cultural club activities in 89 cities, wards, towns and villages, nearly triple the number of the previous year. Both agencies have budgeted a total of approximately ¥1.1 billion for model projects this fiscal year, including local private management and joint club activities by multiple schools.
One of the first model cases is Yatabe Higashi Junior High School in Tsukuba, Ibaraki Prefecture. Once a week, that junior high school secures students from the nearby University of Tsukuba as coaches to provide personnel to lead 11 different clubs. The principal of the school has seen positive effects, saying, "The teachers' workload has been reduced, and they have more time to focus on their students."
Nakazawa said: "In some areas, downsizing to reduce the number of participants and active clubs is an option. The government needs to continue its efforts to make people understand the reasons for the reform and secure financial resources to support holding local meetings on a regular basis."
With people and money both in short supply, how can we relieve frazzled teachers of the burden of managing club activities? Creativity and ingenuity will be required in response to local circumstances.
Political Pulse appears every Saturday.
---
Yuji Kondo
Kondo is a senior writer in the Sports Department of The Yomiuri Shimbun.
---
Add TheJapanNews to your Google News feed.