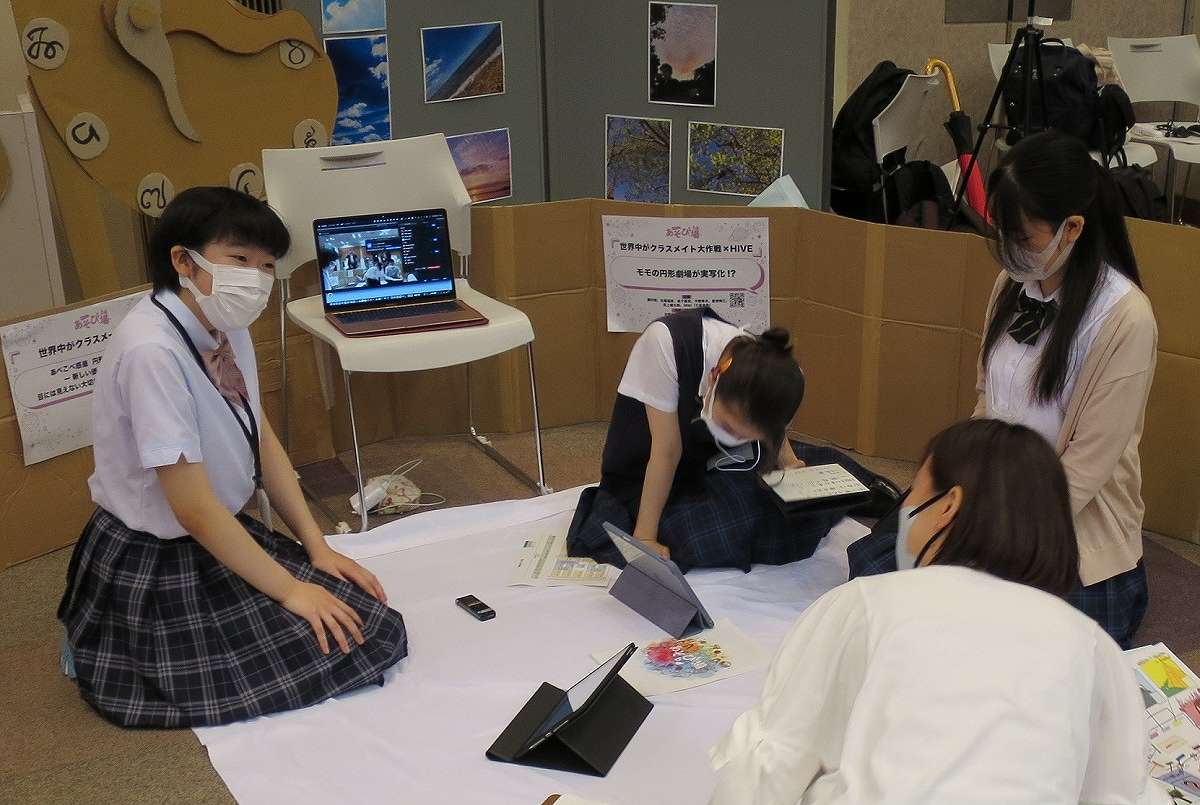 8:00 JST, April 15, 2023
School can provide not just knowledge and skills in various subjects, but most of what is necessary for your life. School is a microcosm of society, where you can foster the ability to build relationships and cooperate with others. However, this does not mean that education should be completed exclusively inside schools. Rather, schools need to actively engage with the real world and encourage children to learn within it.
In the summer of 2016, my wife and I participated in a two-day, one-night bus tour that was organized by junior high school students in Fukushima City. With the support of the Organization for Economic Cooperation and Development (OECD), the students had worked hard to come up with a tourist promotion proposal in a study project that was carefully designed by experienced teachers. Students decided to ask adults to do what they could not do themselves, and with the help of the local tourism association and other local people, they created their original tour plan. Their tourist promotion proposal won an award in a government-sponsored contest for regional revitalization policy ideas. The tour plan was commercialized and implemented with the cooperation of another nearby junior high school.
Then fourth-grade elementary school student Miki Nanashima also participated in the 2016 sightseeing tour, together with her mother. Inspired by the activities of the junior high school students, she decided to try her own hand at community development. With a classmate, she analyzed the current state of the community and compiled a proposal on what elementary school students could do to enliven the local shopping district. The proposal was selected as the grand prize winner in the same contest that the junior high school students took part in.
When the elementary school teachers learned of Miki's award, they asked her to make a presentation in front of her classmates. This presentation inspired some of her classmates to want to get involved, too. The teachers therefore officially recognized her proposal as an educational activity aimed at town development. Miki and five classmates expanded the range of their activities, participating as dancers in a local festival, designing a bento meal that would be a highlight of the festival, and planning a computer programming class that even elementary school students could participate in.
It goes without saying that the major goal of education today should be to nurture individuals who can find their own solutions to real-world problems and put them into practice on their own, just as Miki has been doing. This is necessary to survive in an uncertain and unpredictable age of rapid scientific and technological progress and economic and social globalization. In schools around the country, classes are being developed that connect with local communities, local businesses, farmers, universities and local governments. Education that is open to society is one of the major pillars of the national curriculum guidelines that have been sequentially implemented in elementary, junior high and high schools starting from the 2020 school year.
A high school in Kanagawa Prefecture recently developed and implemented a problem-solving approach to learning connected to the local community. The school was already known for fostering citizenship among its students through mock political parties and mock voting. However, the teachers realized the limitations of simulated activities. By working with people such as store proprietors, farmers and hairdressers, students grew a great deal and gained confidence. Some local people who had previously complained about the students disturbing the peace even came to appreciate them.
In the schools I have visited, it appears that when the teachers have extensive connections to the local community, the students thrive and learn in the community. My impression is that in such schools, teachers usually have their own business cards. One high school teacher in charge of "integrated studies" in Oita Prefecture revealed that she had given out more than 100 business cards in the previous year. When exchanging business cards with people she had never met before, she would talk about what kind of cooperation the person might be able to offer and which part of the class the cooperation would help, and sometimes even set a date and time for the person to come to the class.
But there are also schools where teachers do not have business cards — unlike people in many other walks of life. Why is this? Perhaps those teachers are not expected to connect with society beyond the school walls. Some teachers are even negative about learning in the local community because it is time-consuming and their priority is to prepare students for entrance exams and higher education.
As for Miki, shortly after entering junior high school, she stopped attending school in person and began learning online instead. She did so to continue her activities outside school. "I was not welcomed. I felt the teachers didn't understand what I was trying to do. I didn't want to bother the friends I was working with," Miki recalled.
Thinking about this unfortunate aspect of the situation, I believe that there are some essential problems facing schools in relation to Miki's activities. For example, what was unacceptable in the school was commended by the government. There is also a perception that truancy is a problem that demands a crackdown, but it is not necessarily so in her case.
Miki is now a sophomore in a correspondence high school. After she started studying online, she realized that by using online communication tools, she could connect with people all over the world, and share her thoughts and ideas with them. She wanted to create a system where she could learn when she wanted to learn and meet the people she wanted to meet. With the support of Dzhafar, a teenage boy in Kazakhstan whom she had met online, she decided to set up their own educational platform.
The idea is to create communities consisting of schools, local businesses, local governments, universities and various stakeholders in each region. Connecting with other communities through online networks can help solve various issues including local problems. She thought it would be more effective if the participating schools could unify their integrated studies time to enable communication between students in distant schools.
She submitted this concept to a government call for ideas, and she made a presentation to the digital minister in 2020. In March 2021, at an event commemorating the 10th anniversary of the Great East Japan Earthquake, the establishment of "The New Educational Platform," which was later renamed "Operation Making Classmates Around the World," was officially announced by Miki and Dzhafar. Later that year, the idea was introduced in an official OECD document as "students' vision for building a multi-layered learning ecosystem based on trust, empathy and cooperation."
"Sometimes things don't go well with teachers or classmates you happen to meet in your school. Online, you can connect with people who share your values in other regions and countries. Your classmates may have your missing pieces. Your ideas and experiences could be someone else's missing pieces. If this platform spreads all over the world, you can easily find your missing pieces," Miki said.
When I wrote about the sightseeing tour organized by junior high school students in Fukushima City in The Japan News in August 2016, it was a time of trial and error for realizing a form of education that would equip students to survive in the future. In concluding the article, I wrote: "I now think it is worth starting with the simple premise that children develop more after practicing various things in real-world situations."
The real world can be a good school for everyone. For Miki, her classroom is the whole world, including various local communities. If teachers keep in mind that students can learn deeply in the real world, as Miki has, their learning is sure to be more meaningful and their future will be brighter.
Political Pulse appears every Saturday.
---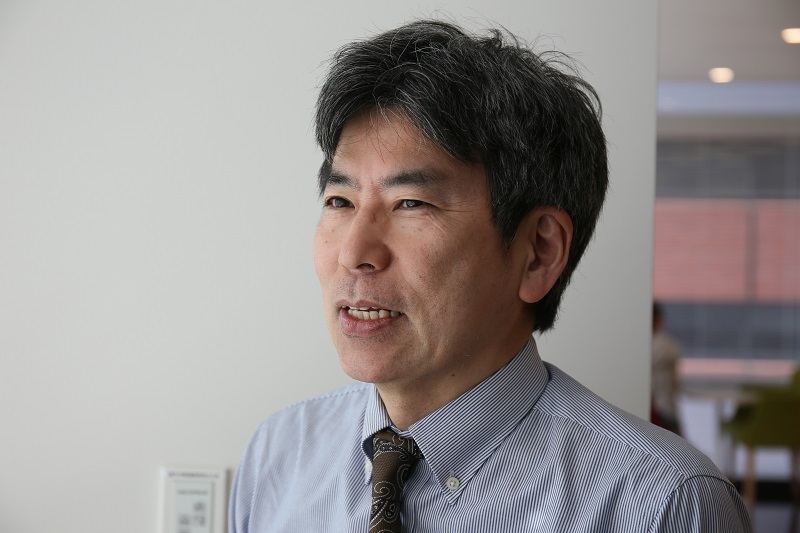 Makoto Hattori
Hattori is a staff writer in the Education News Department of The Yomiuri Shimbun
---
Add TheJapanNews to your Google News feed.