Would legalized gambling pollute the clean image of Japanese sports?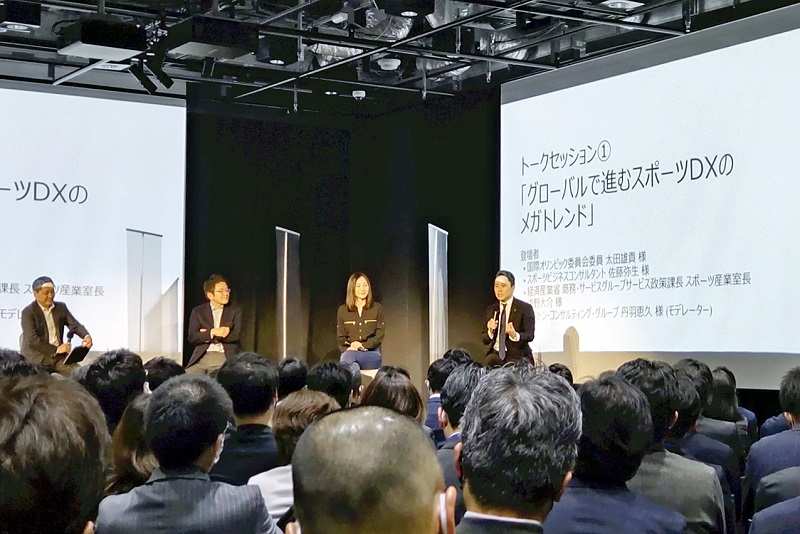 8:00 JST, July 30, 2022
A draft proposal by the Economy, Trade and Industry Ministry (METI) to lift the ban on sports betting has caused a stir in Japan. While there are those who accept the idea that it will help revitalize the sports industry, others argue that such a move should not be rushed and that it could lead to match-fixing and encourage the development of gambling addictions.
According to the draft, a tech company and other entities will purchase match data and footage from leagues and clubs, and provide it to betting operators to calculate odds. Participants would place bets on smartphones and computers while watching the matches. Baseball, soccer and basketball were envisaged as targets.
The government denies pushing to introduce the system, with economy minister Koichi Hagiuda saying, "It is absolutely untrue that METI is taking the initiative and moving to immediately realize the system." However, officials of METI and private companies have already visited the United States, where sports betting is increasingly legalized, and exchanged information with relevant parties.
The introduction of sports betting has been promoted by METI and Liberal Democratic Party lawmakers who are highly interested in the promotion of sports. Hajime Sasaki, secretary general of the LDP's Research Commission for the Establishment of a Sports Oriented Nation, said: "Sports betting will circulate funds in the domestic sports market and serve as a catalyst for market revitalization. By securing independent financial resources for the sports industry, it will also help to improve the management of sports organizations, the treatment of athletes and the performance of athletes."
Sports betting is popular in Europe and other countries. According to METI, Japan is the only G7 country that has not introduced it. In the United States, which had been cautious, the legalization of sports betting is now being promoted in various states after the U.S. Supreme Court ruled in 2018 that a law banning sports betting was unconstitutional. It is said that behind this trend is the realization that U.S. sports had become the target of betting operations from abroad and that large amounts of wealth were flowing out of the country. Japanese sports too have become the target of betting operations from abroad, with some estimates suggesting that ¥5 trillion to ¥6 trillion worth of bets are being placed on Japanese sports each year. This situation also encourages proponents of legalization.
However, Japan's Penal Code prohibits gambling. Public gambling, such as horse racing, bicycle and boat racing, and the Toto sports promotion lottery for soccer operated by the Japan Sport Council, are only exceptionally permitted under special legislation.
In addition, there is a strong sense of fear in the Japanese sports community that sports betting can be linked to match-fixing. Professional baseball, Japan's national sport, has a particularly bitter past: In 1969, several players were permanently disqualified for match-fixing in connection with baseball betting involving gangsters. This scandal, known as the "Black Fog" incident, is remembered as an abhorrent episode that shook the very foundations of Japanese professional baseball.
This led to strict instructions for players and team officials not to get involved in gambling. The Nippon Professional Baseball Agreement prohibits match-fixing and applies heavy penalties including permanent disqualification to offenders. It also prohibits baseball gambling and associating with gangsters. This applies not only to players and managers, but also to team officials.
Yoshitaka Katori, who served as head coach and general manager of the Giants, said: "In baseball, there are many [shady] things that individual players can get involved in, such as pitchers giving up four balls or fielders making errors. It can be said that match-fixing is easily possible and can lead to large-scale cheating. There is concern that baseball players may be viewed unfavorably even though they are playing at their best."
Consternation has also been expressed in the educational community. This is because a plan has emerged to use the proceeds from gambling as a source of funding for the reform of school club activities, with responsibility for those activities shifted from schools to private entities in local communities.
Prof. Atsushi Nakazawa of Waseda University, who specializes in the sociology of sports, commented: "In Japan, it is difficult to achieve social consensus even for attracting integrated resorts, including casinos, for the purpose of regional development. Many people must be disgusted by the idea of using gambling profits for school club activities. To bring up sports betting as a source of revenue is a facile argument."
There is also a strong fear that it will accelerate an increase in gambling addictions. The Toto system currently in place for soccer predicts results only on a match-by-match basis, but in sports betting, each and every play in a match is subject to betting. Noriko Tanaka, representative of the Association for the Problem of Gambling Addiction, estimated that there are 3.2 million adults in Japan who may have a gambling addiction. "Sports betting has a much higher risk of addiction than existing public gambling. Lifting the ban on sports betting is completely unacceptable," she sternly warned.
Sports journalist Akemi Masuda, chairperson of Japan Para Athletics, noted that Japan's three-pillar educational philosophy of taiiku, chiiku and tokuiku, or physical, intellectual and moral education, has shaped the development of sports in this country. She said: "Sports culture in Japan has a different background from Western sports culture, which is derived from the Latin word deportare, meaning to enjoy or play. When introducing something new, it is necessary to proceed with caution, taking cultural differences into account."
The Japanese sports community has a history of developing in a different context than that of the West. Japanese companies, in particular, have always seen their support for sports as a "social contribution." This is because sports has a "clean" image. There are considerably high barriers to introducing sports betting into a society with such a background. How should fraud and addiction be prevented? It will be difficult to promote sports betting in Japan unless measures are taken to gain the full understanding of the Japanese public, rather than just pursuing business interests.
Political Pulse appears every Saturday.
---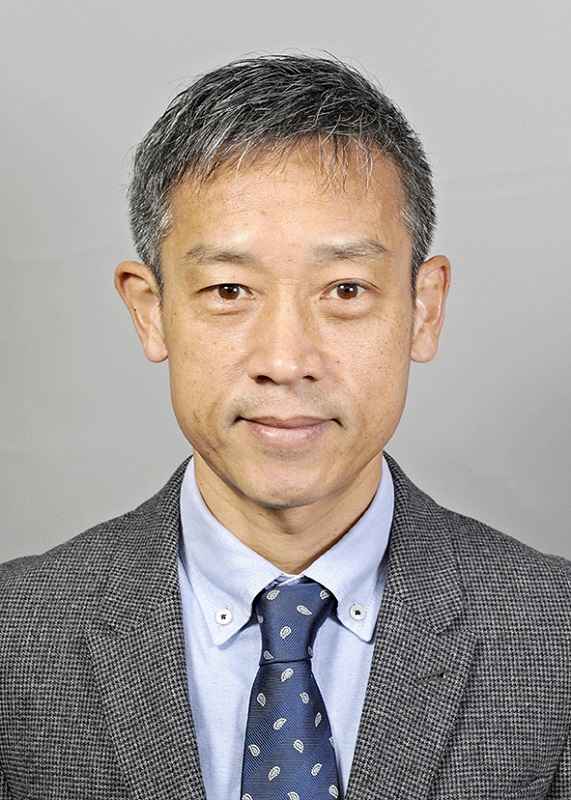 Yuji Kondo
Kondo is a senior writer in the Sports Department of The Yomiuri Shimbun.
---
Add TheJapanNews to your Google News feed.