8:00 JST, May 21, 2022
Many people in their 60s and older appear to have fond memories of Expo 1970 Osaka. When that exposition comes up in conversation, they happily recount memories of their childhood, just like someone who was lucky enough to go to the Beatles' live concert at Tokyo's Nippon Budokan hall in 1966 would boast to their children and grandchildren about it time and time again. I was only an infant at the time, so I don't remember Expo 1970. But the impact it had on attendees was so profound that it is still remembered by many.
Japan was in the midst of high economic growth at that time, making people hopeful about their future. Pavilions at the exposition were full of dreams, such as wireless phones; an "Ultrasonic Bath," or human washing machine; and other high-tech devices, displaying Japan's excitement about its rapid economic growth to the rest of the world. The number of visitors topped 64 million.
More than half a century has passed since then, and another world exposition will take place in the Osaka and Kansai areas for six months from April 13, 2025. The event will be held across an area of 155 hectares on Yumeshima Island in Osaka. The organizers envisage participation from 150 countries and an estimated 28.2 million visitors.
With less than three years to go until Expo 2025 Osaka, preparations for the event are in full swing, but Japan's circumstances have drastically changed since the previous world exposition in Osaka. Compared with the 1970s, Japan has evolved into a mature society, with a declining birthrate and a rapidly graying population. The theme of Expo 2025 is "Designing Future Society for Our Lives," and exhibitions are expected to feature, among other things, advanced healthcare-related technologies.
On April 18, eight producers of the exposition presented the outline for a cluster of core pavilions that will embody Expo 2025's theme. Advanced technologies will be used to propose solutions for social issues such as the future of food and healthcare. A total of 13 companies and organizations, including Panasonic, Yoshimoto Kogyo, Sumitomo Group and Mitsubishi Group, have also been selected to run their own pavilions.
The upcoming exposition will showcase flying cars and clean energy businesses, among others. It is set to launch, for example, the platform for Japan's first flying-taxi service transporting passengers. The government announced plans for flying taxis in March, prompting efforts to put them into practical use at the exposition. Like Expo 1970, the 2025 event is expected to present dreams to people, but there are some thorny problems in reality.
One of the current difficulties is that public recognition of Expo 2025 Osaka is extremely low. In a Resona Bank survey conducted in October last year, 45% of its clients in the Kansai region said they were not interested in the exposition. And according to an internet survey in the Tokyo metropolitan area conducted by the Mitsubishi Research Institute, only 27.2% of the respondents were interested in the upcoming exposition. These surveys were carried out seven months ago, but there is still a strong sense that the forthcoming world exposition is a local Osaka event. To make the event more widely known, the Japan Association for the 2025 World Exposition is working hard to build momentum by holding major press events in Tokyo.
This has also affected the exposition's financing plans for venue construction. Construction costs were initially estimated at ¥125 billion but increased to ¥185 billion in December 2020. The Japanese government, the Osaka Prefecture-Osaka City group and the business world have agreed to share the costs evenly. But as a representative of the regional business community, which has shared the financial burden, Kansai Economic Federation Chairman Masayoshi Matsumoto has expressed concern, signaling the private sector cannot afford any further increase in the costs.
It is also unclear how much money will be needed for Expo 2025 Osaka overall. The cost of building the exposition site is certain to rise, as material prices have gone up due to the COVID-19 pandemic and the geopolitical risks arising from Russia's invasion of Ukraine. Donations to the exposition from more than 130 companies and business owners in the Osaka area stood at ¥24.6 billion as of the end of last year, less than half of the target set by the exposition organizers. "We're doing our best," said Hiroyuki Ishige, secretary general of the Japan Association for the 2025 World Exposition.
Another challenge for the association is to create a system that can benefit businesses. At Expo 2020 Dubai, which closed at the end of March this year, the pavilions were designed to function as places to facilitate business transactions. The Osaka exposition organizers should come up with ideas to create business opportunities for participants in 2025.
There are growing expectations for Expo 2025 Osaka to present futuristic solutions and ideas, but it costs money to prepare and exhibit them. While it seems a little early to start the countdown to the opening of the new Osaka exposition, deregulation efforts that encourage the development of innovative technologies and services need to be expedited. New legislation will likely be introduced in the future, but the clock is ticking. It is crucial to steadily proceed with preparations for the upcoming event while also making visible efforts to boost public interest in the exposition nationwide.
---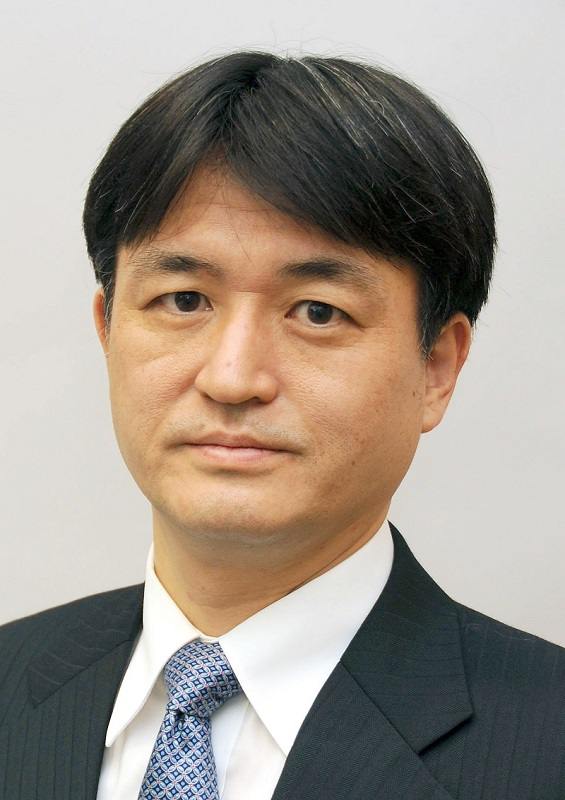 Hiroyuki Nakamura
Nakamura is the editor of the Economic News Department of The Yomiuri Shimbun Osaka.
---
Add TheJapanNews to your Google News feed.