Kishida's 'realism' foreign policy vision put to test by Russian invasion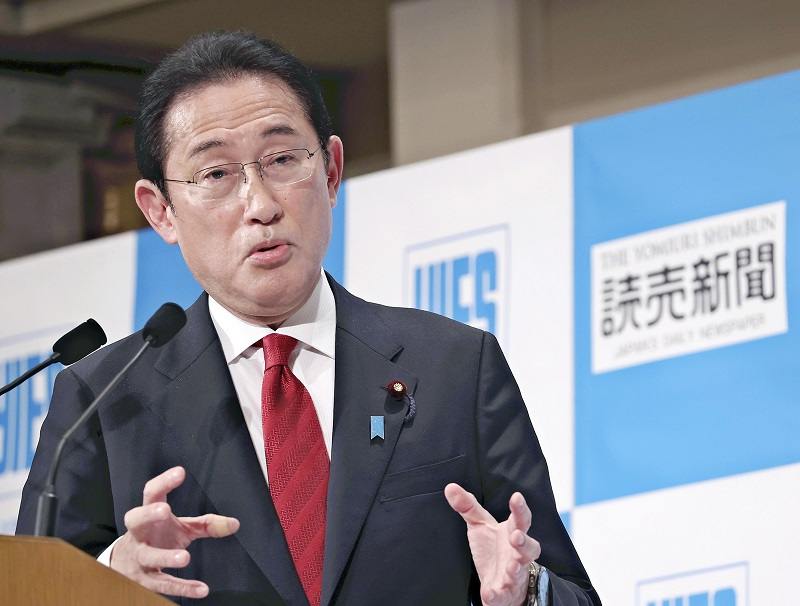 6:00 JST, May 7, 2022
Prime Minister Fumio Kishida's foreign policy vision of "realism diplomacy for a new era" is being put to the test by Russia's recent invasion of Ukraine. "We are at a critical juncture for ending the inhumane aggression and defending a peaceful world order," Kishida said at a press conference on April 8.
In addition to Russia's invasion, China and North Korea are undermining the security situation in East Asia. Kishida's decision on whether the Self-Defense Forces should have the capability to attack enemy bases may be a touchstone for his foreign policy vision. The prime minister plans to revise the National Security Strategy by the end of this year and clarify whether the strategy should stipulate that capability.
Kishida introduced his foreign policy vision, called "realism diplomacy for a new era," at the Yomiuri International Economic Society on Dec. 22, 2021. During his address, Kishida struck a balance between the need for Tokyo "to say what needs to be said" to Beijing and maintaining a stable bilateral relationship. The prime minister also highlighted the importance of missile defense and the debate over whether the SDF should have the capability to attack enemy bases. Kishida's foreign policy reflects a realistic approach that takes into account the growing complexities of Japan's security environment.
In line with his foreign policy, Kishida also considers himself a realist. "It's important to be grounded in thorough realism and confidently protect Japan," Kishida once told close aides. "There are no doves or hawks." A member of the traditionally dovish Kochi-kai faction, Kishida has often been associated with advocates of a "lightly armed, economy-oriented" foreign policy. Better known as the "Yoshida Doctrine" after former Prime Minister Shigeru Yoshida's foreign policy during postwar reconstruction, this approach was inherited and embraced by Hayato Ikeda, Kochi-kai's founder.
Upon assuming office in October 2021, Kishida became the first member of Kochi-kai to become prime minister in 30 years. Given the changes to Japan's security environment over that time, senior officials now see a shift in Kishida's thinking as he places realism at the core of Kochi-kai's policy.
According to senior officials, "realism diplomacy for a new era" rests on three tenets: 1) protect universal values; 2) protect the peace and stability of Japan; and 3) tackle global challenges, contribute to humanity and lead the international community. A close aide to the prime minister recently told me that "Kishida's attitude toward the capability to attack enemy bases is a symbol of 'realism diplomacy for a new era.'" The aide also spoke broadly of the prime minister's doctrine, commenting that "it is not based on a stubborn philosophy, but rather a phlegmatic view of what Japan needs to survive the new era."
His comments reminded me of the famous motto "peace through strength," the idea that military power can preserve peace. Security officials embrace this as common sense, but some pacifist-leaning doves view this attitude as provocative. For this reason, they have argued that Japan's maintenance of the smallest necessary defense force would be best for peace. Recent events in the region have cast doubt on this argument.
The security situation that Japan now faces is as challenging as it's ever been during the postwar era. Two months after the introduction of "realism diplomacy for a new era," Russia invaded Ukraine, North Korea conducted an intercontinental ballistic missile test on March 24, and China continues to ramp up military pressure against Taiwan. All three of these aggressor countries neighbor Japan. While China undoubtedly poses the biggest test, Kishida's posture toward Beijing has thus far been ambiguous.
Nevertheless, most of the ruling Liberal Democratic Party now consider Kishida a realist. On constitutional reform, the prime minister has shown resolve. Japan's doves have favored preserving the Constitution as is, including the prohibition of Japan's maintaining the potential to wage war. If Kishida toed his faction's dovish line, he would sidestep the issue of constitutional reform, but this has not been the case. He has instead maintained that Kochi-kai's approach should be one of adaptability, finding the best policy for the era. While the Yoshida Doctrine may have been the best approach in the postwar decades, it may no longer be the best for today.
Another reason for Kishida to show resolution on constitutional reform is because Shinzo Abe, Japan's longest-serving prime minister, remains one of the most influential politicians in the LDP and continues to urge changes be made to the document. Abe is a symbolic figure for conservatives and was the leader of the LDP's biggest political faction, the "Abe-ha." Abe's support is critical for the current administration and another reason for the current prime minister to adopt a realist approach.
So far, no specific objections have been posed to Kishida's "realism diplomacy for a new era." Still, some LDP members recall the Japanese proverb "easy to say, hard to do." Kishida served as foreign minister for four years and seven months under Abe. While Kishida's experience in diplomacy is notable, Abe took a hands-on approach to foreign policy decision-making as prime minister, with Kishida executing policies after they had already been decided. As prime minister himself now, the time has come for Kishida to lead.
Kishida dined with Abe on April 10, with much of the conversation centering on foreign policy. According to one attendee, Abe advised Kishida to observe European moves against Russia, citing European policy as not only tough but flexible. Regarding China, which remains Japan's largest trading partner, Abe suggested ways to responsibly manage the relationship, including a potential meeting of Japanese and Chinese foreign ministers despite Tokyo's increasing hard-line stance toward Beijing.
As the Russian attack shakes the foundation of the international order, Kishida has made it clear that cooperation with allies and like-minded nations is critical. "Our alliance and partnerships are much more than simply forging links. It is crucial for us to continually build up our efforts so that our bonds remain highly robust at all times," Kishida stated at the graduation ceremony of the National Defense Academy on March 27. This stance aligns with that of U.S. President Joe Biden, who declared "a battle between democracy and autocracy" in the middle of the Ukraine crisis.
Uniting democracies is the right approach for Japan, but it must not overstep. If idealism is too heavily leaned upon for this strategy, it will be harder for Kishida to build a broader coalition in Asia, where there are a variety of political regimes, including nondemocratic partners. A senior official pointed out that Japan must balance between building relationships with Asian countries and continuing to complement Biden's strategy.
Above all, Kishida will have to show his determination to build up Japan's defense capabilities. The LDP has encouraged Kishida to move forward. The party's Research Commission on Security has compiled a draft proposal to the administration saying that the SDF should have the capability to attack enemy bases that launch missiles against Japan. The proposal said potential targets would also include command and control facilities, reflecting the reality that it is going to become much harder to intercept missiles because of advanced technology. Former Defense Minister Itsunori Onodera, who led the commission, told reporters after introducing the proposal on April 21: "First of all, I think it is very important to shoot [missiles] down, but that alone cannot protect the people. To use [the SDF's] abilities to guard the people, the ability to counterattack must be exercised if necessary, even within an opponent's territory.
This was called "capability to conduct counterattacks," reflecting Japan's intent not to strike first.
The commission also set a goal that Japan should increase its defense spending to the necessary level for "fundamentally strengthening" the nation's defense capability over the next five years. That would not be easy given the financial condition of the Japanese government, but there should be a national debate on what we really need to deter aggressor countries.
Democratic countries must recognize that there are costs to preserving peace and democracy. U.S. realistic diplomat George Kennan once said: "A democracy is peace-loving. It does not like to go to war. [But] democracy fights in anger." His words still resonate with the democratic world today. Although Japan is limited by its exclusively defense-oriented policy, Kishida must act as a realist, preparing Japan with the means necessary to protect itself in an increasingly dangerous world.
---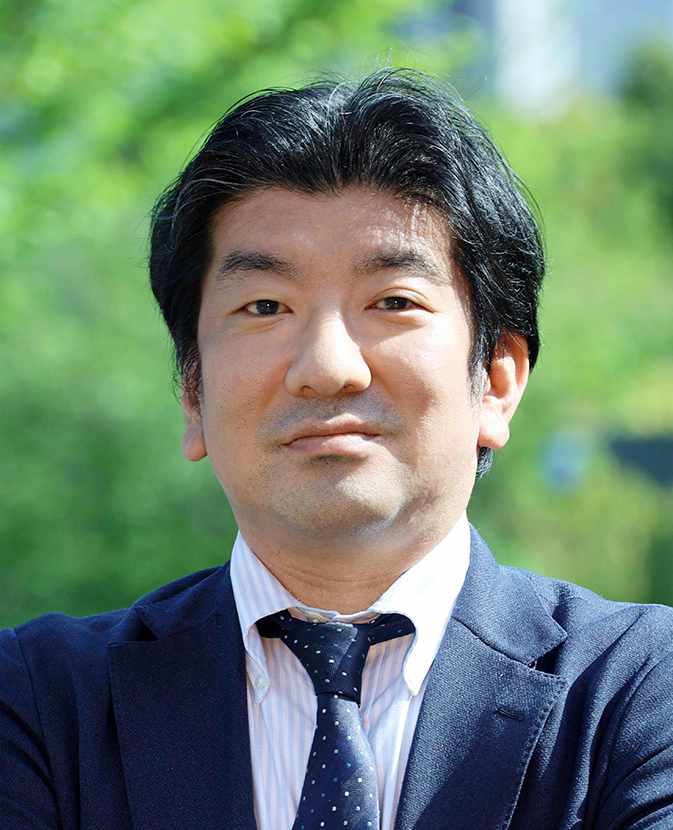 Michitaka Kaiya
Kaiya is a staff writer in the Political News Department of The Yomiuri Shimbun.
---