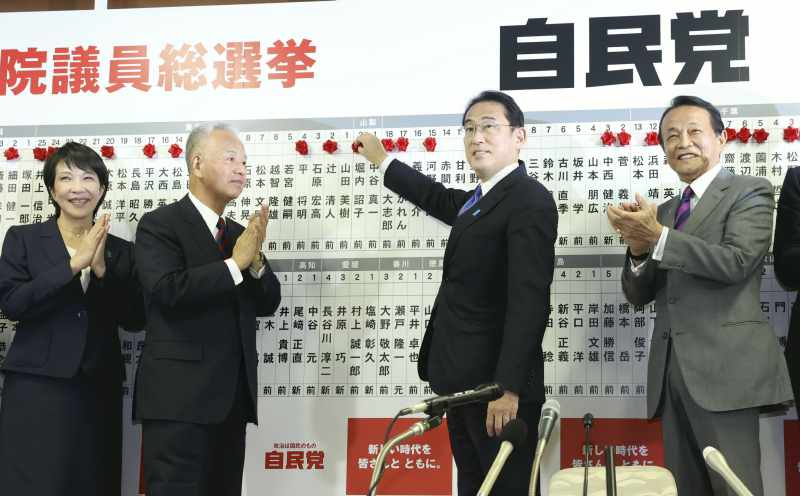 8:00 JST, April 9, 2022
The next House of Councillors election is scheduled to be held in July. What does that mean for Prime Minister Fumio Kishida? It will be a crucial political test for him. If the coalition parties of Kishida's administration win the election, he will have a strong and stable foundation to implement his policies. But if they lose, he will no longer have a mandate to lead his party. Worse still, he could be forced to step down.
Now all his decisions and statements are based on how to avoid the risk of jeopardizing his popularity, even if the steps he takes are otherwise irrational. One example is the implementation of extremely strict border control for nonresident foreigners. And later, the Kishida administration set the upper limit on entries into Japan at only a few thousand per day. The number of foreigners who came to Japan decreased to less than 1% of those who came from abroad before 2020, when COVID-19 reached Japan. The inflow of foreign workers was too little to sustain a society facing a labor shortage like Japan. Leaders of the business world criticized Kishida's "closed country policy," which is similar to the one in place during the Edo period (1603-1867).
Even after the omicron variant of COVID-19 had become rampant all over Japan, making it meaningless to insulate Japan from the rest of the world, the Japanese government was reluctant to loosen the restrictive policy because it was believed that the Japanese people wanted it. A Yomiuri Shimbun opinion poll last December showed that 90% of the Japanese people supported the ban on letting in foreigners.
The Kishida administration is also vulnerable to criticism about economic inequality. Despite having the world's worst level of national debt, the Japanese government drew up its largest-ever budget to give a lot of subsidies and benefits to those who were impoverished and to small businesses that had suffered losses due to COVID-19.
The administration, consisting of the Liberal Democratic Party and its coalition partner Komeito, has submitted about 60 bills in the Diet. To cut the expanding medical budget for COVID-19, it is an urgent issue to amend the Infectious Disease Law. But the administration fears that the opposition parties will surely denounce the government for abandoning people with infectious diseases. So, they shirk such legislative efforts.
So far, Kishida has kept his approval rate above 50% through his prudent handling of the government. It seems to be good enough for House of Councillors members facing an election in three months. But he could be hit by something like a minister making a big gaffe, a scandal hitting the Cabinet, or Russian aggression in Ukraine causing greater economic turmoil. It is too early to be certain of his victory.
The upper house election is very unpredictable. Owing to election rules, key battlegrounds are single-seat prefectural constituencies in rural areas such as Tohoku, Chugoku, Shikoku and Kyushu. For about 30 years, until 1989, these prefectures had been LDP strongholds. However, as the party's traditional supporters in agriculture and small business diminished and fell into decay, these areas became swing prefectures.
In 1989, and again in 1998, 2007 and 2010, the rural electorate voted against the incumbent ruling party in the upper house election. This not only toppled those administrations, but created a divided Diet, accentuating political disfunction for many years.
Last September, Kishida won the LDP presidential election, taking the prime minister's office after his predecessor's sudden resignation. Two months later, Kishida dissolved the lower house and scored a runaway victory in the general election. And this summer we will have an upper house election.
It is no surprise for an LDP leadership contest and two national elections to occur one after another within the space of a year. The upper house election is held every three years as required by law. The lower house has been dissolved at intervals averaging every two and half years. The LDP president, who serves concurrently as the prime minister when the party is in power, faces a leadership contest once every three years, according to party rules.
Shifts in public opinion and the LDP's internal power struggles have undermined the stability of each administration. Such frequent elections have constrained every prime minister in recent decades, and this has become a crucial factor in making their administrations short-lived.
Since 1955, when the LDP was founded and the party system as we know it today began, Japan has had 31 prime ministers. In the same period, the United Kingdom has had 14 prime ministers. The successive chancellors of Germany, including West Germany, only number nine. Japanese prime ministers have been in office only two years on average.
From 2006 to 2012, prime ministers of Japan were unseated every year. That is too short a time for any administration to be able to deal with issues such as the financial crisis after the Lehman crash, or to proceed with the reconstruction of areas of Tohoku necessitated by the catastrophic damage of the Great East Japan Earthquake. German Chancellor Angela Merkel, who remained in office for 16 years and met seven Japanese prime ministers at G7 summits, likely thought that it would be fruitless to befriend a Japanese prime minister who might be forced to step down very soon.
Frequent changes of administration have caused difficulties in maintaining stable and coherent policies or wrestling with the structural reform of an outdated economic system. Shinzo Abe, Japan's longest-serving prime minister, weathered five Diet elections plus two LDP presidential races during his eight successive years in office. Though he had positive results in diplomacy, such as deepening the Japan-U.S. relationship and creating a presence among world leaders, his domestic policies tended to set short-term goals and lack strategy.
For three decades, Japanese administrations have failed to get Japan out of low growth and to prepare for an aging, low-birthrate society. In 2011, the Economist magazine described the absence of leadership in taking tough decisions needed to recover from crises as "turning Japanese." Ten years later, we still cannot seem to get out of such a situation.
The turnout for last November's general election was 55%. Japan remains one of the countries with the lowest turnout rates among the members of the Organization for Economic Cooperation and Development. The political indifference of the electorate may be one of the side effects of frequent national elections. The more often we are asked to vote, the lower our concern about politics will become.
This situation is so deeply rooted in Japanese political culture that we have no idea how to fix it. But we should understand that too many political contests obviously negatively affect the national interest.
---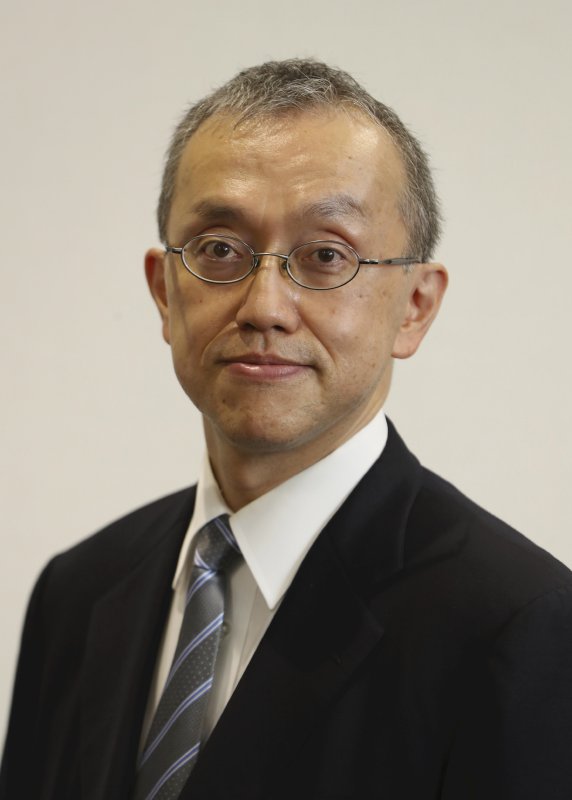 Takayuki Tanaka
Tanaka is managing director, chief officer, administration of The Yomiuri Shimbun. His previous post was managing editor.
---
Add TheJapanNews to your Google News feed.