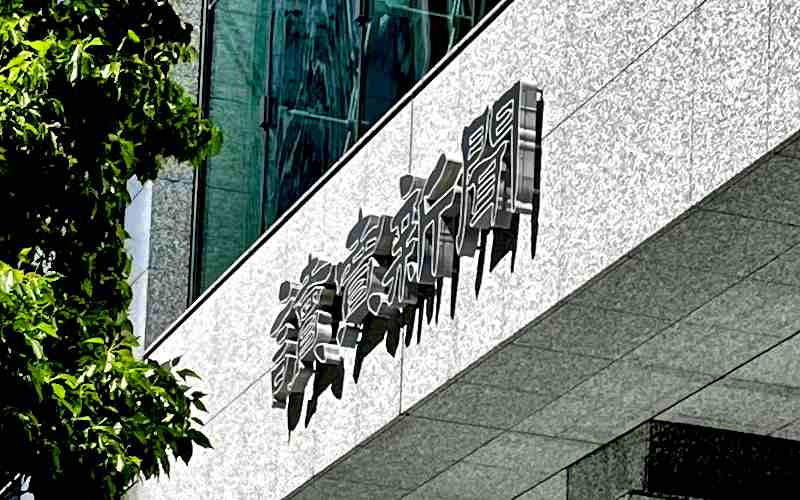 11:22 JST, May 16, 2021
Prime Minister Yoshihide Suga and U.S. President Joe Biden's summit in Washington on April 16 was the U.S. head of state's first meeting in person with a foreign leader since taking office. First, it is good, of course, that the two leaders met against the backdrop of the U.S. view that China is the country of greatest concern and that Japan is the greatest U.S. partner to deal with China.
One of the notable points in the Japan-U.S. joint statement issued after the summit was its reference to the Taiwan Strait. As mentioned by many media outlets, it was the first time since a summit between then Prime Minister Eisaku Sato and then U.S. President Richard Nixon in 1969 that a post-summit Japan-U.S. statement had touched on the Taiwan Strait. But it perhaps is noteworthy, too, that "the peaceful resolution of the cross-Strait issues," the phrase cited in the latest Japan-U.S. joint statement, has been used time and again during meetings between leading Japanese and Chinese figures.
To begin with, we need to confirm that the fact that Taiwan exists so close to us as a pro-Japan democracy constitutes a national interest of extreme importance to Japan. Similarly, we need to acknowledge that the loss of Taiwan resulting from a military invasion or intimidation from outside would mean a critical blow to not only Japan but also the world. Although Japan should shun getting involved in a conflict that has nothing to do with it, the Taiwan issue is not something irrelevant to Japan.
I just referred to Taiwan as a democracy, although Beijing insists that Taiwan is not a country but part of China. However, Taiwan is home to 23.5 million people who have been prospering peacefully under leader after leader they have democratically elected. Setting aside the legal aspects of the Taiwan issue, Taiwan is a substantially state-like entity in terms of political science.
Also, as we look back at the history of China, it is clear that its central government ruled Taiwan for about 200 years only during the Qing dynasty, and that, even over the course of its rule, the Qing control of the east coast and the mountain areas of the island lasted a fairly short period of time. As such, China is not necessarily in a position to rightfully claim that Taiwan has been an inalienable part of China's territory since ancient times.
It is also good that, as stated in the Japan-U.S. joint statement, Suga and Biden shared concerns regarding the human rights situation in China's Xinjiang Uygur Autonomous Region and reiterated their objections to China's unlawful maritime expansion, not only in the East China Sea but also in the South China Sea. Only when Japan and the United States agree to espouse such universal principles, can they gain the empathy and cooperation of countries in Europe and other parts of the world.
China is a cautious country in military terms, considering it to be ideal to win a war without fighting. This means that the possibility that China resorts to an armed attack may be low so long as it does not feel sure of winning a war without paying a heavy price. In this respect, the Suga-Biden agreement, as stated in the Japan-U.S. joint statement, to "deepen defense cooperation" can be effective in reducing the risk of conflict being triggered by China.
Nonetheless, it should be noted that their agreement means that Japan and the United States are just at the starting point, not at the finish line. Japan's defense strategy has so far evolved by regarding North Korea as the main threat to it and therefore pursuing the principle of reinforcing its missile defense system to respond to North Korea. But the real threat to Japan is China, irrespective of whether Japan's strategy documents should say so or not.
China's military power is huge, with its forces conducting war exercises targeting the forward U.S. air bases in Misawa, Aomori Prefecture, and Kadena, Okinawa Prefecture, among other potential targets. Considering this reality, Japan now should update its defense strategy to get prepared for the threat from China. In such an effort, it should be pointed out, missile defenses alone can be impractical. In the event of a Chinese armed attack against Japan, a counterattack immediately must be launched on a substantial scale — it is essential to make China realize that it is too costly to attack Japan. This is exactly what deterrence means.
Up until now, it has been assumed that in the event of an armed attack against Japan, U.S. forces will take on the role of countering the foreign adversary concerned while Japan will concentrate on defensive actions. This must be changed.
In a related matter, some people even now are arguing about the need for Japan to obtain the capability to attack enemy bases. It should be noted, however, that it is practically impossible to wage preemptive attacks on enemy bases prior to the launch of attacks from them against Japan. Moreover, if a foreign country actually begins assaulting Japan, there can be no need for our country to limit its counterattacks to enemy bases. In a nutshell, what Japan should do is to keep itself prepared for any armed response.
Further, with regard to a possible clash with China, Japan should secretly study elaborate security measures, together with U.S. forces, to deal with every conceivable situation. As there must be a limited number of conceivable scenarios, such studies can be viable. What should be pursued as the prerequisite to this is the fundamental reinforcement of Japan's capability to respond to cyber-attacks.
That said, Japan cannot take the same policy as the United States vis-a-vis China. The United States is a superpower located very far from China. Japan is located so close to China that it directly comes under Chinese pressure.
Decoupling from China is necessary in the field of militarily sensitive sophisticated technology, but given that Japan is strongly linked to the Chinese economy, it is impossible to choose to decouple from China in the exact same way as the United States.
Tokyo also should refrain from taking a provocative attitude in criticizing Beijing on various occasions. Even when China uses crude and vulgar words to denounce Japan, Tokyo should calmly respond with civilized words.
Additionally, even if Japan stands beside the United States, we cannot completely rule out the possibility that Washington, amid a fierce dispute between Japan and China, might abruptly change its policy and shake hands with Beijing. China would likely accept such a U.S. policy shift — but without easily forgiving other countries that had stood beside the United States in dealing with China's challenges.
In this regard, as Chancellor of Kumamoto Prefectural University Takashi Shiraishi wrote in the Insights into the World column on this page on April 30, Southeast Asia is crucially important. Should that region fall under the control of China, the significance of a free and open Indo-Pacific would be halved.
Southeast Asian countries remain so economically close to China that they are cautious not to criticize China. However, the Philippines and Vietnam, both of which feel most threatened by China's expansion, as well as Indonesia — the largest country in the region — are likely to agree with the Japanese and U.S. leaders who in their joint statement renewed their objections to China's unlawful maritime activities in the South China Sea. For its part, Japan should remain united with the region — and the three countries just mentioned in particular — by following universal principles while provoking China as little as possible.
But we need to question if it is possible for us to make China respect universal principles on the one hand and strengthen our security capabilities on the other hand without going too far.
I think that it is not totally impossible. In his reaction to China's Belt and Road Initiative, then Prime Minister Shinzo Abe indicated in a speech in June 2017 that it would be possible for Japan to cooperate with the Chinese scheme to finance infrastructure development projects if debtor countries' sustainability of public debt redeemability and transparent and fair procurement were ensured. His speech was followed by an agreement by the Group of 20 countries during its Osaka summit held in June 2019 on the principles related to infrastructure development, including environmental and social considerations, debt transparency and anti-corruption measures, among others. As a member of the group, China did agree to those G20 commitments.
Currently, the Paris Club of creditor nations is discussing what to do with the burden of external debt on developing countries that remain plagued by the COVID-19 pandemic. China, though not a member of the club, has been requested to participate in the intergovernmental discussion because it now is a major lender in the world. China has complied with the request to some extent. Amid this process, Chinese loans to developing countries have become known to have an array of problems, such as high interest rates and many secret clauses. As such, the Paris Club's way of putting pressure on China to become accountable by reminding it that it is a responsible member of the international community has yielded certain positive results.
Let me reiterate that Japan should never let its guard down against China while making its security policy more effective; that its criticism against China should abide by the principle of fairness to gain the empathy of the world; and that, at the same time, it should encourage China to reconsider its actions while refraining from closing the path of dialogue with China.
However, the major premise of this kind of diplomacy is that Japan has to strengthen its national power to the extent that it can take leadership in the world in such areas as cooperation with developing countries.
---
Shinichi Kitaoka
Kitaoka is the president of the Japan International Cooperation Agency. He is also a professor emeritus at the University of Tokyo, specializing in Japanese political and diplomatic history. He was Japan's ambassador to the United Nations in 2004-06. He serves or has served on a variety of government panels, including as deputy chair of the Advisory Panel on Reconstruction of the Legal Basis for Security in 2013-14.
---
Add TheJapanNews to your Google News feed.