Kishida's 21st-Century Leadership Embraces 21st-Century Opportunities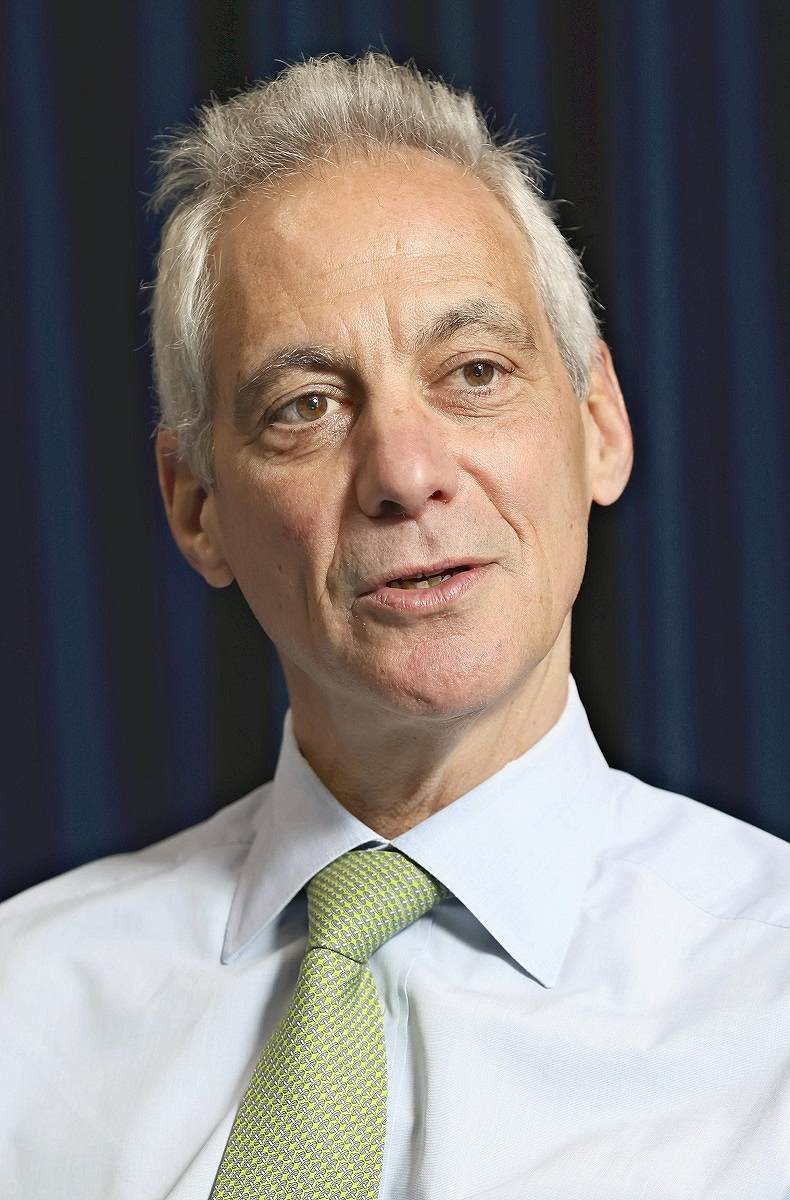 18:00 JST, March 8, 2023
The South Korean government announced on Monday a plan to resolve an issue with Japan concerning wartime requisitioned workers from the Korean Peninsula. U.S. Ambassador to Japan Rahm Emanuel contributed an article to The Yomiuri Shimbun about the landmark plan.
※※※
This week, Japan and the Republic of Korea announced a major milestone: an agreement to resolve the wartime labor dispute.
In doing so, Prime Minister Kishida and President Yoon showed boldness, brilliance, and bravery by acknowledging the past, while seizing the opportunities of the future. They ensured the 20th century did not rob their respective countries of the opportunities the 21st century provides. They were as equally forthright about the past as they were about the future.
I have served alongside dedicated and determined leaders, including Presidents Clinton, Obama, and Biden. I have been Mayor of America's third-largest city — Chicago, a tough town. A successful leader must be idealistic enough to know why they are doing what they are doing, and then tough enough and strong enough to get it done.
Prime Minister Kishida displayed what a profile in courage looks like and demonstrated power, purpose, and poise with this agreement with South Korea. The Prime Minister was fortunate to have an equally dedicated and determined partner in President Yoon.
But this isn't a shocking surprise. Since taking office in 2021, the Prime Minster has laid out future-oriented vision and values for Japan — at home and abroad — and taken the tough steps to achieve them. To put a finer point on this argument, the boldness displayed in this week's announcement is part of a clear pattern of leadership.
First, when Russia invaded Ukraine, he revamped and reversed Japan's decades-old Russia policies and positions, providing Ukraine with unprecedented levels of aid and welcoming Ukrainian evacuees.
Second, he shrunk the distance between Europe and Asia, understanding that today's Ukraine could be tomorrow's Indo-Pacific. A new security strategy was developed, and Japan is on track to pass a budget that increases defense spending to two percent of GDP in only five years. He expanded Japan's deterrence partnerships with Australia, the UK, Italy, and the Philippines.
Third, this agreement will further strengthen and solidify the ties between two democracies in East Asia, and two of our most important allies. The two leaders' doggedness to reconnect and reconcile, in the face of political resistance, impresses and inspires many around the world. The reconciliation of the past through negotiations stands in contrast to Russia's war in Ukraine and China's attacks on its neighbors.
Before I became Ambassador, policy people told me Japan was slow to change. During my first 14 months in Tokyo, this conventional wisdom has proven misplaced — kudos to Prime Minister Kishida's forward-looking leadership.
As host of this year's G7, the entire world will witness the Prime Minister's purposeful pursuit of a peaceful, prosperous, and principled Japan.
---
Japanese version
---
Add TheJapanNews to your Google News feed.