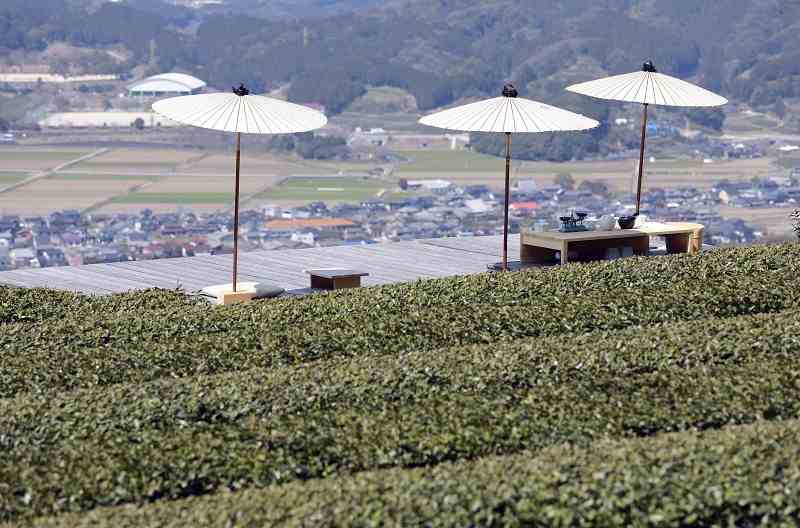 13:00 JST, March 11, 2021
Hi, everyone. This time around, I feel like introducing Ureshino Onsen hot spring in Ureshino.
Saga Prefecture is proud of this hot spring resort town, with its hot water said to help promote beautiful and silky skin.
When it comes to onsen that's good for your skin, this is among the best. There's also Hinokami Onsen in the town of Oku-Izumo, Shimane Prefecture, and Kitsuregawa Onsen in Sakura, Tochigi Prefecture.
I've been to the Ureshino Onsen several times. The more I went, I think the smoother and silkier my skin became. I'm so happy whenever I can go there.
I still remember there was a very hot bath there when I was a kid. I didn't have the courage to go in then, but I think I could handle it now.
On top of hot springs, Ureshino is also known for green tea. It's so nice to enjoy a nice cup of tea after a relaxing soak in a hot spring. I heard there's now a place where you can drink tea while gazing out at tea fields, so I'd like to visit again when I get a chance.
---
Misaki Kawahara
AKB48 Team8's Saga Prefecture representative. Born April 3, 2002. Her hobbies are dancing and collecting cute photos of fellow AKB48 members.
---
Add TheJapanNews to your Google News feed.