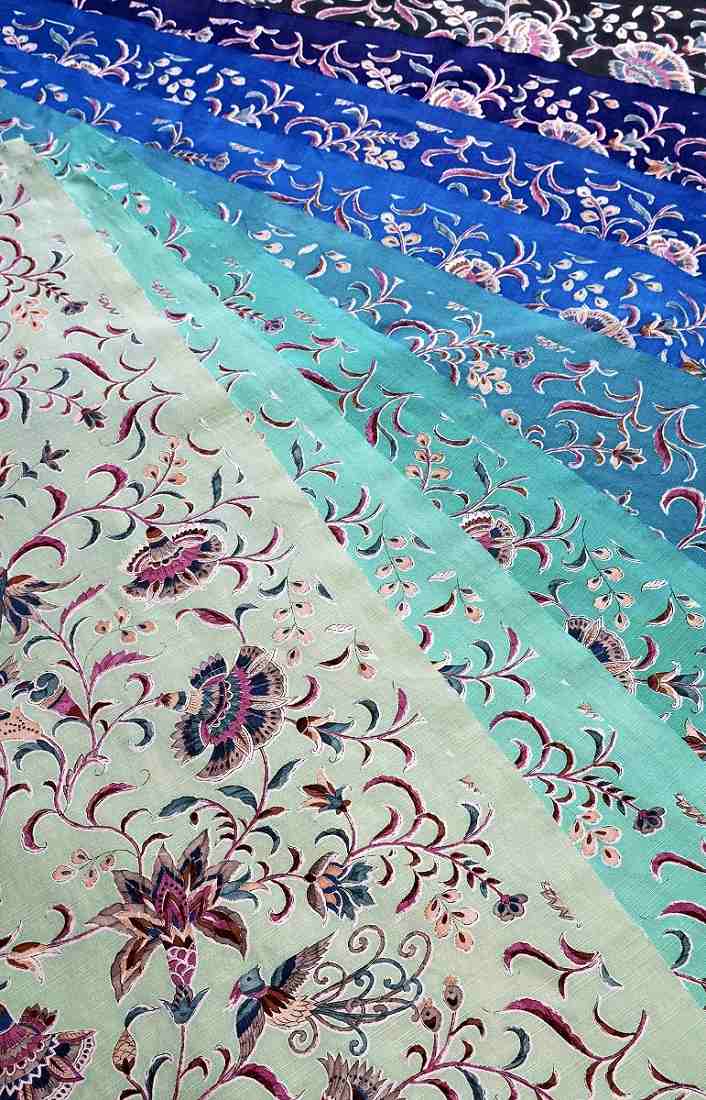 11:00 JST, June 8, 2023
The best way to describe the dyed fabric style known as "Edo sarasa" would be "exotic beauty." This calico fabric originated in India and, after making its way to Japan, developed under the influence of the aesthetics of Edo, present-day Tokyo.
Its appeal doesn't stop with kimonos, but extends into accessories and ornamental items for daily use.
Calico is believed to have been first imported into Japan during the Muromachi period (1336-1573), after which it spread widely throughout the country while fusing with elements of Japanese culture.
According to Some no Sato Ochiai, a general incorporated association based in Tokyo's Shinjuku Ward that manufactures and sells Edo sarasa, a competition seemed to develop between artisans in Edo to create new dyeing techniques and patterns. While dyeing methods were known to differ from workshop to workshop, there is little evidence of a systematic keeping of records.
The appeal of Edo sarasa is multi-faceted. The patterns, featuring various motifs such as flowers or birds, have a dynamism without being ostentatious. The same pattern can express something completely different by changing the base fabric color. With a sense of Japanese essence, it gives off an aura of exoticism.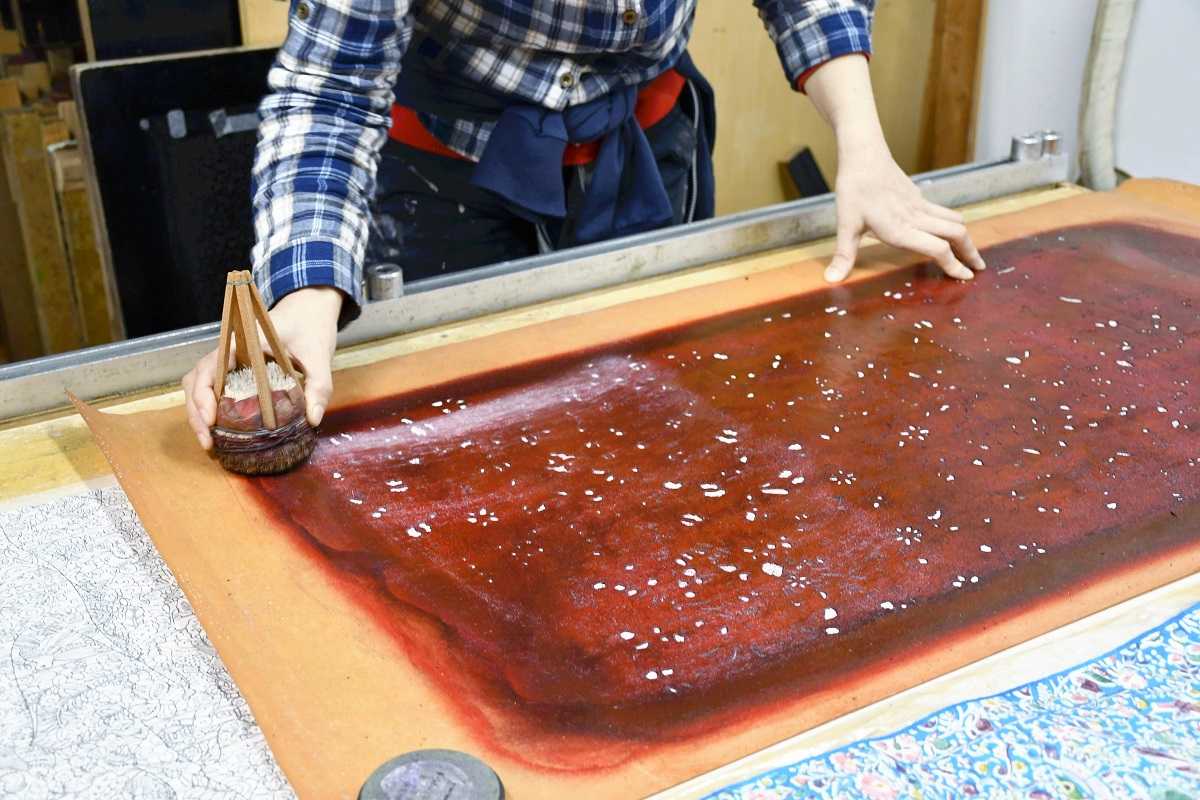 The production process comprises many stages. In the stage called "suri," silk or cotton fabric is spread across a plank and patterns are dyed using stencils. "Detailed work is done over and over," said Hanako Inoue, a craftswoman at Some no Sato Ochiai. "It requires deep concentration."
What might appear to be a single pattern is in fact a collection of smaller elements, each made from its own stencil. Sometimes as many as 30 different stencils are intermittently changed as dyes in various colors are applied by brush.
"A number of stencils are used, and each time the prints overlap, the fabric becomes more colorful," Inoue said.
She added that choosing a different brush or altering the amount of pressure used can produce minute differences from the same stencil. That is also one of the charms of this style, Inoue says.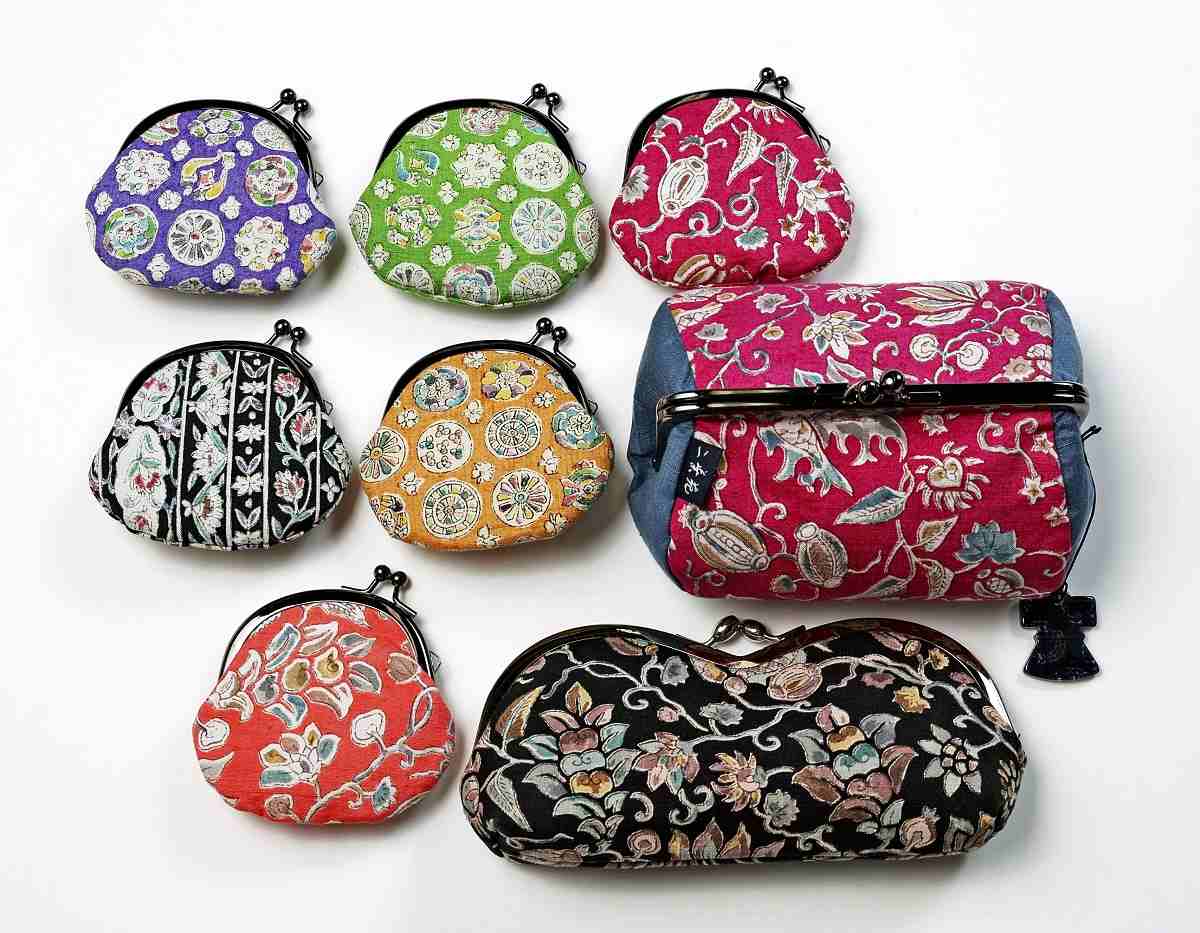 Following the "suri" stage, the entire fabric is dyed in the process called "hikizome." After that, it is steamed at high temperature, washed, then dried to produce a completed product.
Some no Sato Ochiai also sells eyeglass cases, purses and other items featuring Edo sarasa. To have more people learn the techniques that have been cultivated over the years, the workshop offers a hands-on event for dyeing a swath of cloth for a table.
"In the past, Edo sarasa was regarded as works of art for the enjoyment of the cultural elite and beyond the reach of most people," Inoue said. "For that reason, it would thrill me if people today could make it a part of their life as a familiar item."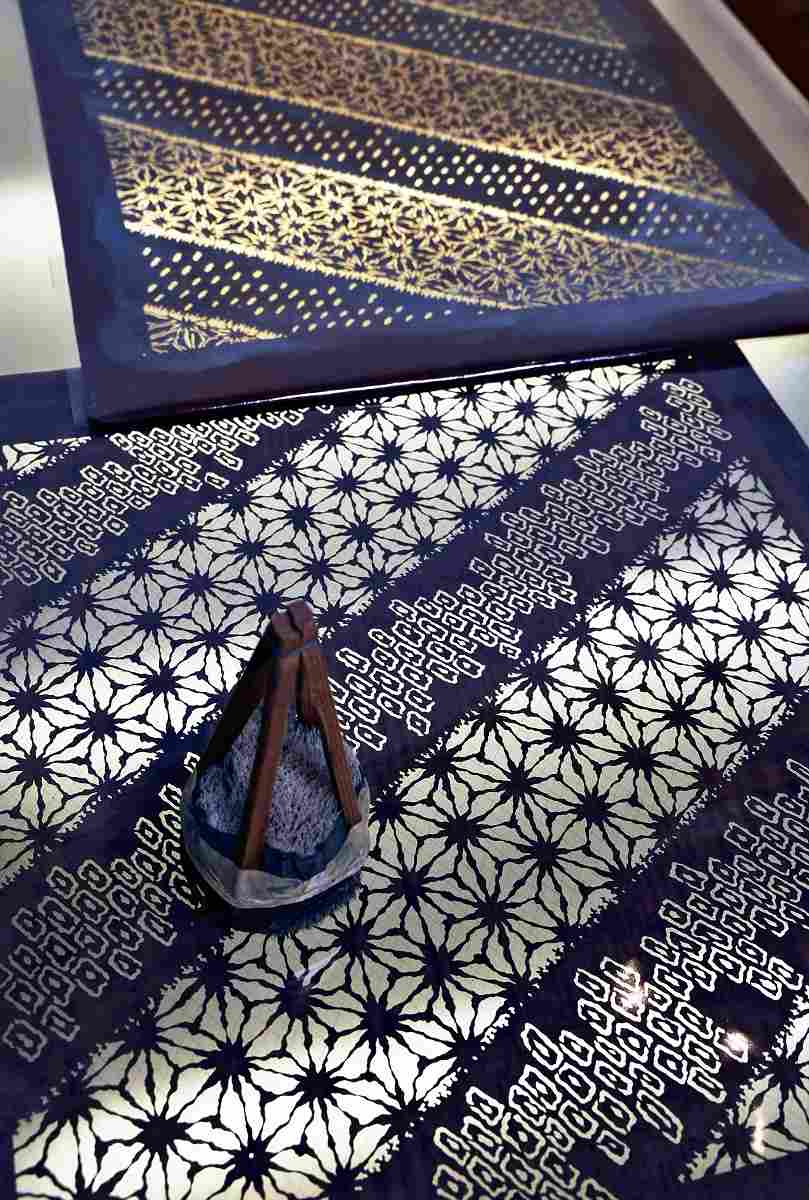 Preserving old stencils
Some no Sato Ochiai, with a history dating back about 100 years, currently has about 5,000 stencils on hand, including ones it received from nearby workshops that went out of business.
Many of the stencils are so old that they may crumble if touched. For Inoue, the significance of preserving them cannot be overstated. "They are the accumulation of the wisdom of artisans of the times," she said. "If they are thrown away, the same pattern can never be reproduced."
The workshop carried out a crowdfunding campaign through the end of May to bring back designs from the past and create an electronic database for them.
"I hope designers around the world will use the patterns that have been cherished by Japanese people," Inoue said.
Add TheJapanNews to your Google News feed.