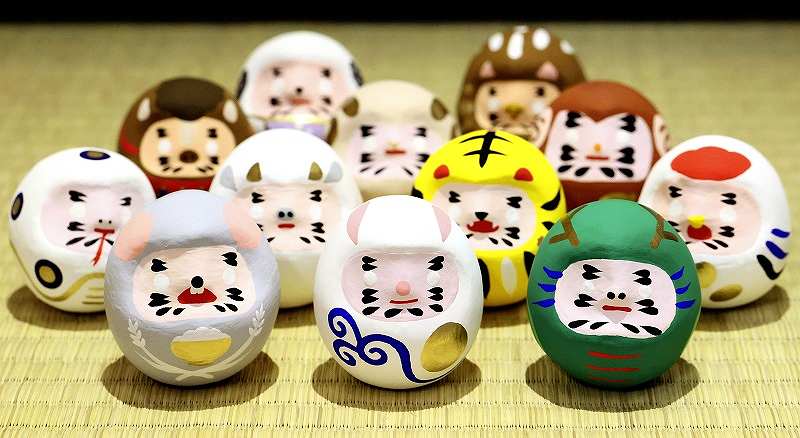 15:00 JST, January 5, 2023
A daruma doll is a traditional Japanese craft known as a good luck charm for the New Year. It is also popular as a cute decoration for inside the house.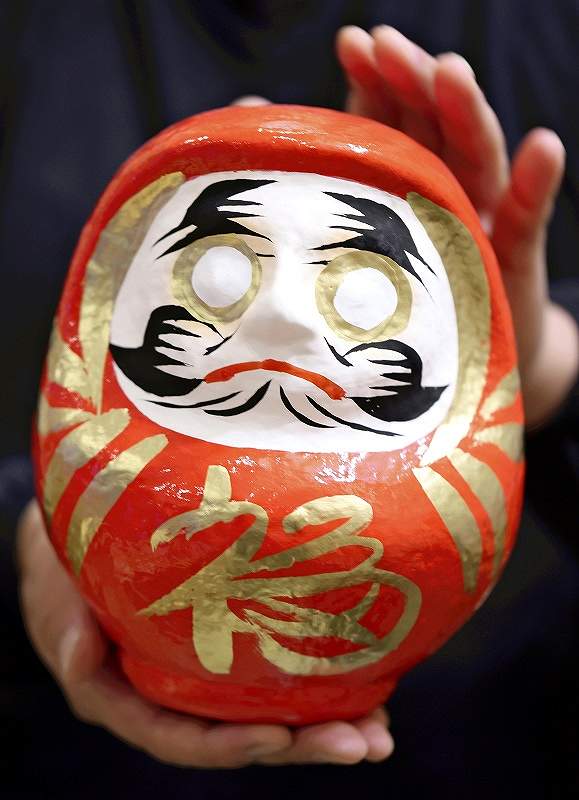 Tiny, colorful daruma dolls caught my eye when I walked into the Daruma Land Asakusa store in Taito Ward, Tokyo. At 4.5 centimeters tall, they are slightly larger than ping-pong balls, and are painted to resemble animals from the Chinese zodiac. A typical daruma has a red body with a grim, bearded face, but the ones here are cute and have adorable, calm expressions.
Shirakawa Daruma Sohonpo, which operates the store, is a 300-year-old maker of Shirakawa Daruma, a traditional handicraft in Shirakawa, Fukushima Prefecture, where the company is also located.
The 14th-generation owner, Takaaki Watanabe, was born in Fukushima Prefecture. While in college, a friend told him that they had bought a daruma that had been made in collaboration with a famous brand. Hearing that excited Watanabe and opened him up to the potential of daruma.
At the age of 24, after studying economics in the United States, Watanabe began helping with the planning and management of his family's business. He then collaborated with more than 30 brands and famous character designers, and in September, opened the store in Asakusa. "I want to create more daruma fans so that we can preserve the traditional art," Watababe said.
For about seven years, he has been making daruma to be enjoyed as an indoor ornament, making it a commonly known item in everyday life.
Some of his daruma are inspired by the Japanese art form of knot-tying called "Mizuhiki," where the daruma is painted as if wrapped with red and white cords. Others are painted wearing tuxedos or wedding dresses, and there are also those that are inspired by Western events such as Christmas and Halloween. Watanabe's motto is to "make much-coveted daruma dolls." All daruma at the store are crafted by skilled artisans using the traditional papier-mache technique of layering Japanese washi paper.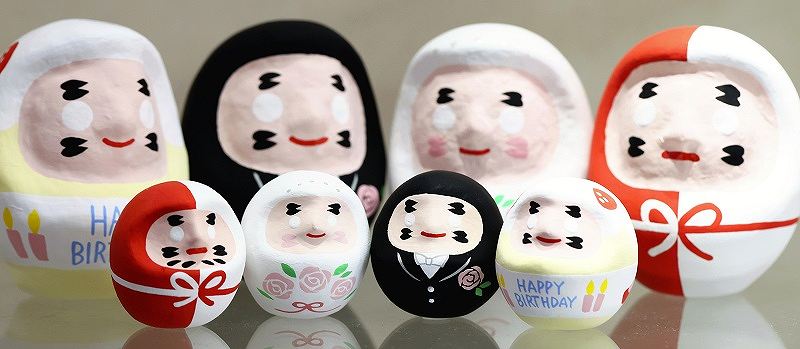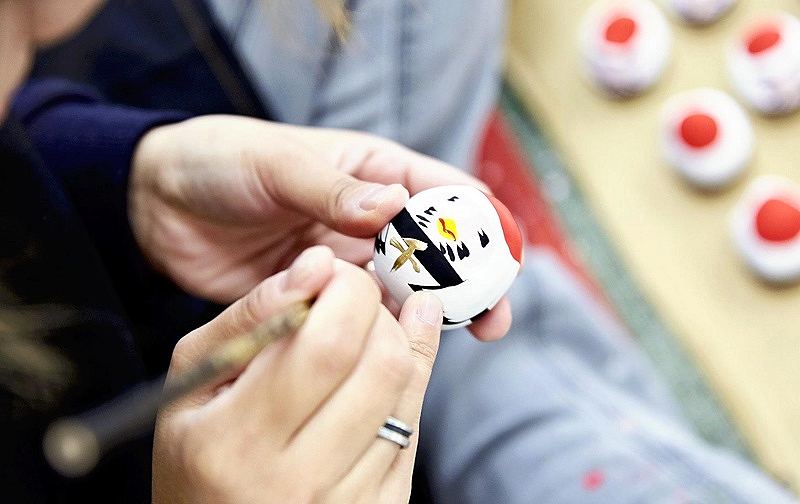 Daruma were originally inspired by the image of a seated Bodhidharma, the first patriarch of Zen in China. Although his expression is depicted differently from region to region, he is mostly drawn to have a grim look on his face. The red used to paint its body is meant to ward off evil and became popular during the Edo period (1603-1867).
It is customary to paint in one eye while making a wish, and if it comes true, to paint in the other. People think of it as a sort of lucky charm that can make your business prosper as well as bring you good fortune and success in life.
It is common to display daruma on a Shinto altar, but those that are small take up very little space.
"I recommend displaying them at the entrance, next to the TV or anywhere in plain view," Watanabe said.
Just by looking at or touching daruma every day, Watanabe said he feels positive and thinks "something good will happen."
"You'll be soothed whenever you see them lined up on your desk while you telework," Watanabe said. "Please keep them near you."
Lettering on the back
Adding a message on the back of daruma, such as "Thank you as always" or "Take good care of yourself," can turn it into a great gift.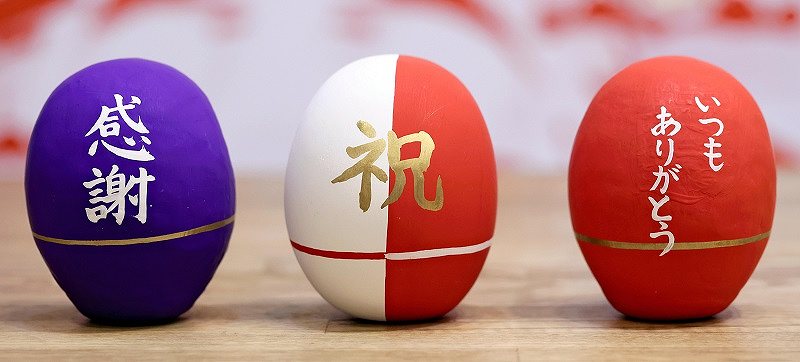 Watanabe's company writes characters on the back of daruma bought at the store. For a congratulatory gift, there are daruma printed with mizuhiki designs of various colors, with red being used for celebrating one's 60th birthday and yellow for one's 88th birthday.
"A daruma becomes a one-of-a-kind gift with a message," Watanabe said. "It may be a good idea to express everyday gratitude with a daruma."
The store can write words on any daruma that they have on sale. Orders can be made either through their online shop or in-store.
Add TheJapanNews to your Google News feed.