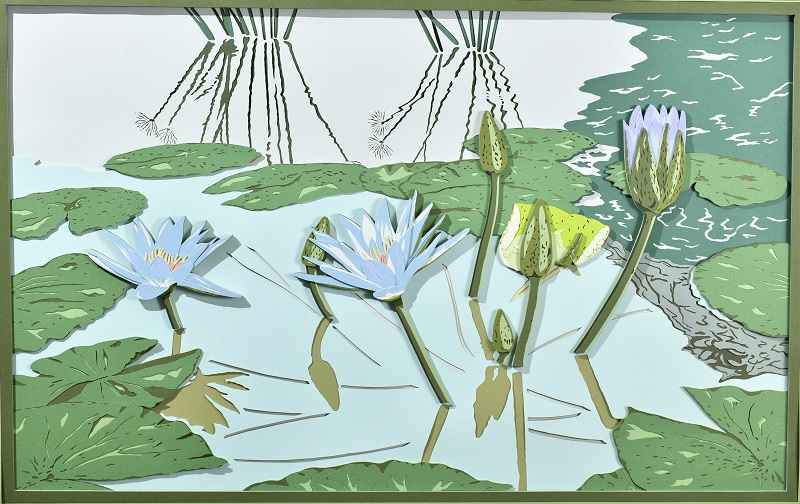 14:40 JST, October 3, 2021
Choshi is an art form in which colored sheets of paper are stacked and an image is created by painstakingly carving through each layer with a scalpel-like knife.
Neither paints nor brushes are used. Instead, artists utilize the subtle color gradations of each piece of paper and the three-dimensionality of the carvings to produce vivid depictions — often of wildflowers or animals that look so real viewers can almost smell them.
Choshi is a unique form of artistic expression that maximizes the slightest differences in hues to the highest effect.
"You could say choshi art was born in Japan because there is such a wide variety of colored paper here," said Keizo Hayashi, a former graphic designer who invented the art form.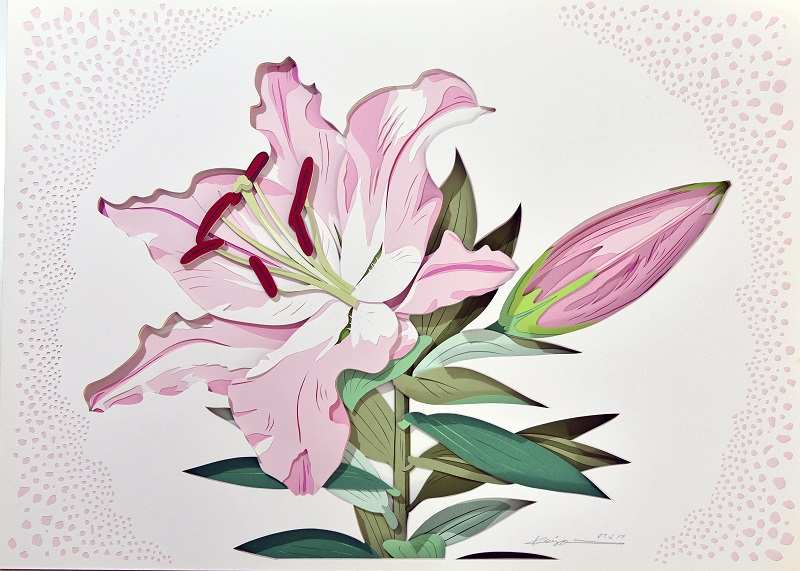 Hayashi runs Choshi Art Lab K's Art, a choshi art school in Shinjuku Ward, Tokyo, where he also teaches.
According to the Japan Choshi-art Association, which Hayashi chairs, choshi art must be made from a stack of at least five pieces of colored paper. The layers produce depth, and subtle shadows add nuance to each work.
"Every piece looks different from different angles, which is another appeal," said Hayashi, who was born in 1951 in Gunma Prefecture. "From afar, it generally looks like an ordinary painting. But up close, it becomes clear that it's a three-dimensional work. You can appreciate choshi art twice."
Hayashi's motifs include flowers and animals, such as Oriental lilies, giraffes and elephants.
He used about 70 pieces of paper to create an elaborate work titled "Suiren" (Water lilies).
Works using more than 100 pieces of paper can weigh about 10 kilograms.
Choshi art is made by first drawing a design and coloring it. Then, a number is given to each color segment in the design. The paper is then stacked with the design on top. Artists cut into the stack while looking at the color numbers. To carve down to the fourth piece of paper, the three on top are cut out. The more paper used, the greater the variety of hues.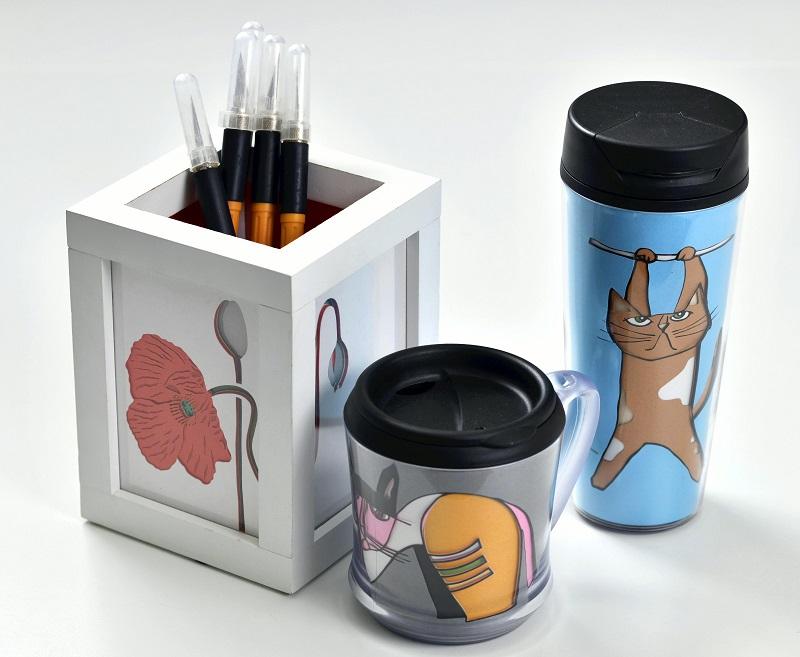 Utmost care is needed when carving the paper to keep each layer aligned.
"The key is to hold the knife blade at a 90-degree angle to the paper," Hayashi said. "If it's a small work, you can cut the paper neatly by moving it with the hand not holding the knife."
Beginners can practice by cutting out a simple shape, such as a circle or triangle.
The Japan Choshi-art Association offers lessons in about 30 places nationwide, including Tokyo and Osaka, and also trains people to become certified choshi art instructors.
"The personalities of different [choshi] artists emerge in their works even when they use the same motif," Hayashi said. "I hope people will view this as a genre of fine art."
Brighten up daily life
Choshi art complements various daily goods. Adorning a tumbler or mug with it will add color to a dining room table. The tumbler is decorated with a choshi art depiction of a cat.
The pen holder uses transparent acrylic panels to cover choshi art having a decorative floral motif. Commuter pass cases, book covers and other everyday items can be embellished with this art form.
"You can use it for anything," Hayashi said. "Any idea you have will do."