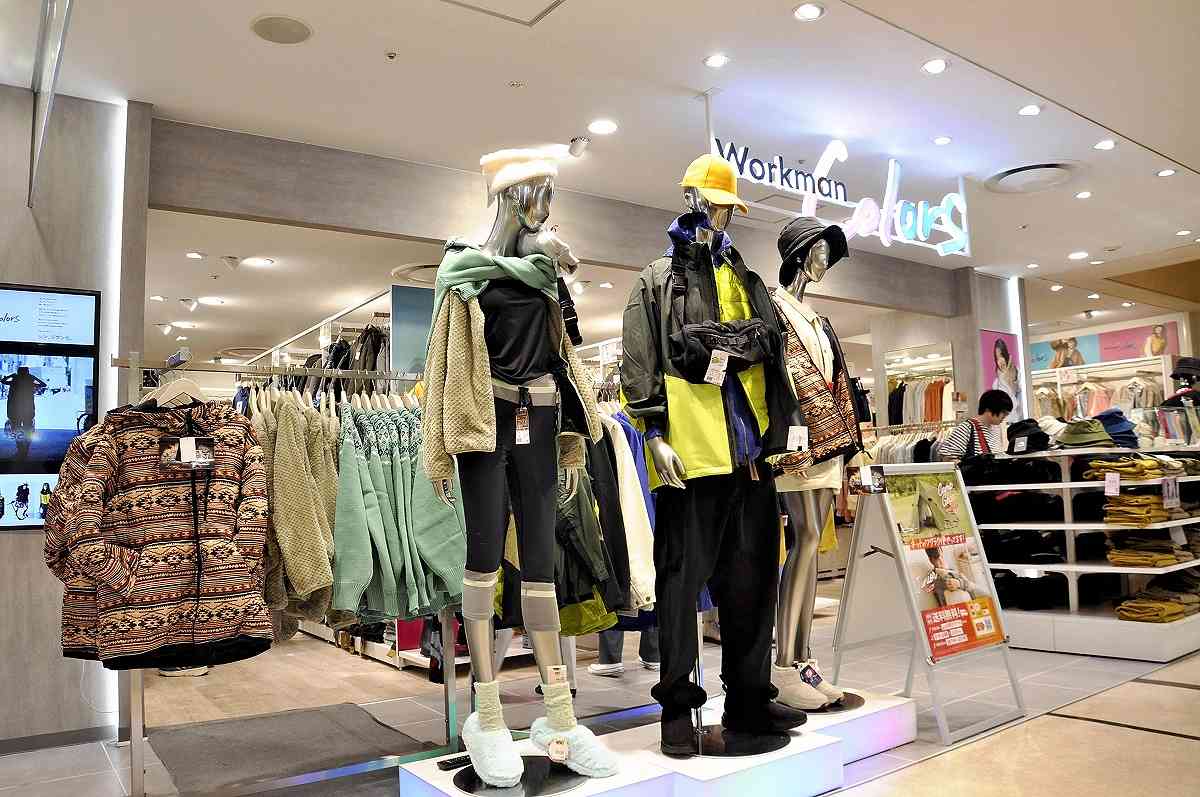 15:46 JST, November 11, 2023
Tokyo's Ginza district is known for its many high-end stores, however, more affordable shops have been popping up one after another, changing the scene.
With the opening of more stores offering affordable, high-quality products in Ginza, younger shoppers and foreign visitors have been flocking to the area.
By increasing brand recognition and power, these shops hope to attract a new customer base from Japan and abroad.
Workman Colors, a new casual apparel store of Workman Co., reopened after renovations were completed on the shop, which is located in a commercial building along Chuo-dori street — the main street where the Ginza Mitsukoshi department store and the Ginza Six commercial facility are located.
Workman Colors sells stylish, brightly colored clothes and shoes and handles only about a quarter of the products it had prior to the renovation.
The average price per item is about ¥1,900, which is said to be comparable to other stores.
Workman, which sells a variety of clothes from outdoor wear to casual wear, has become increasingly popular, especially among young people for its functional but stylish designs.
Workman intends to establish its image as a casual clothing brand by promoting its designs in the Ginza area, the company said.
Even ¥100 shops are moving in. Last year, industry leader Daiso Sangyo K.K., based in Hiroshima Prefecture, opened a global flagship store in the Marronnier Gate Ginza 2 commercial complex. In addition to the ¥100 shop, Daiso opened two other ¥300 shops in the facility.
It is expected that the company will determine a wide range of products that are in demand in Ginza and assess the possibility of a new business format.
The Yokohama-based discount supermarket operator OK, which opened a store in the same commercial facility in October, offers low-priced items such as its staple bento lunch for ¥299, excluding tax, as well as more expensive products.
Muji operator Ryohin Keikaku Co. and Loft operator Loft Co., both of which have shops in Ginza, remodeled their stores in autumn and aim to attract more foreign tourists.
Mitsuhiro Hirao of the Japan Real Estate Institute who is familiar with commercial tenant trends said Ginza has become a place where extravagant spenders and budget-conscious shoppers coexist.
"As budget brands move into the Ginza area, it shows the polarization of consumption," he added.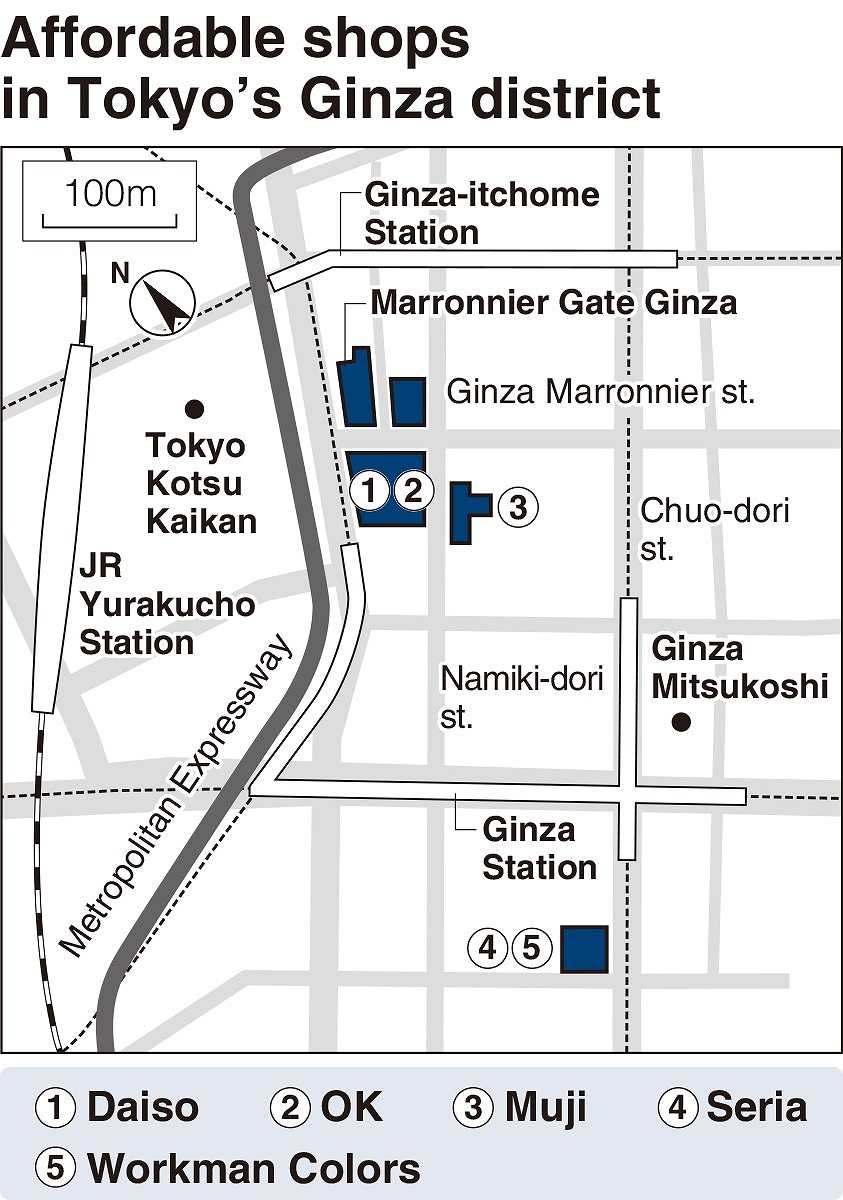 Add TheJapanNews to your Google News feed.