AI Increasingly Used in Product Design Development; AI Shortens Production Time but Human Touch Still Vital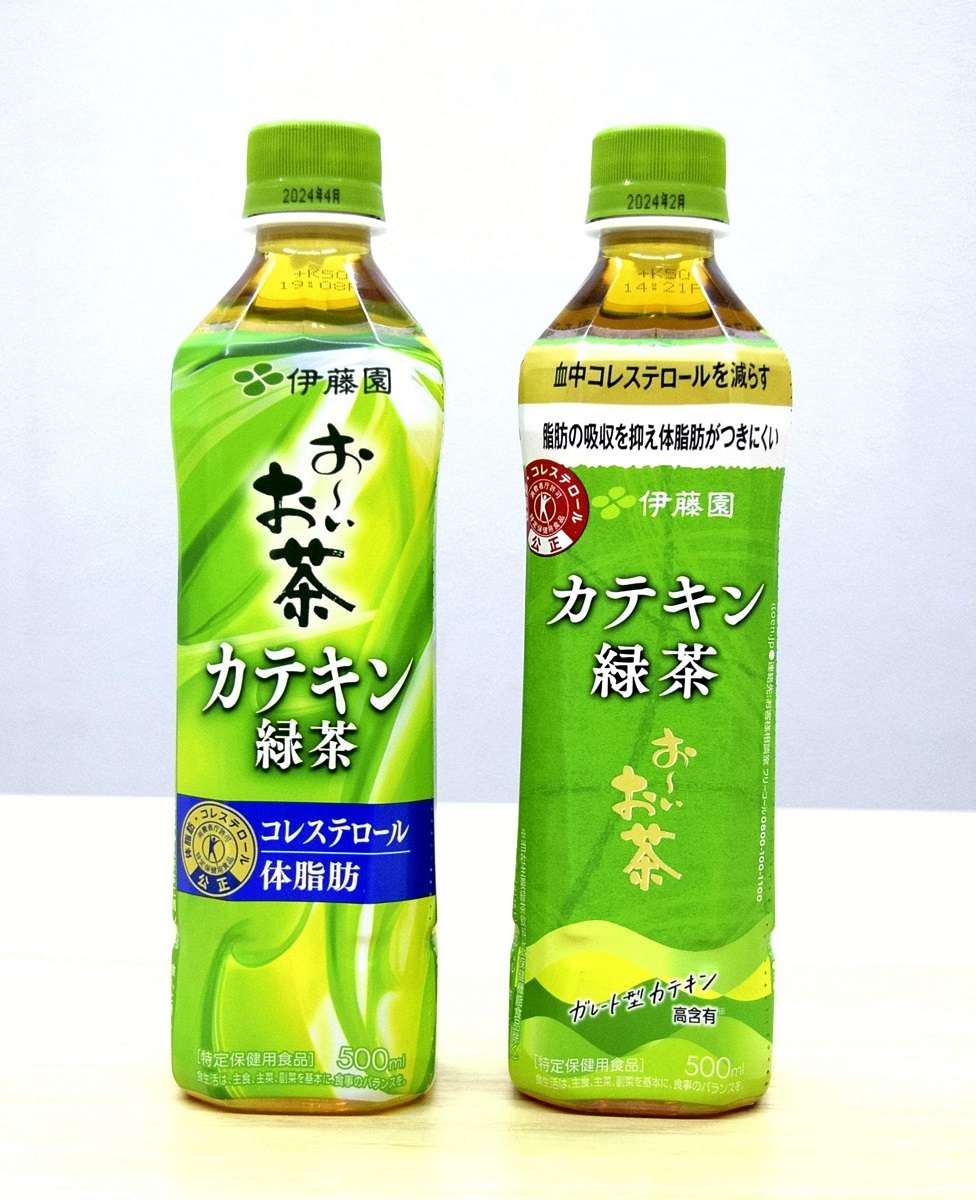 12:15 JST, September 20, 2023
More and more companies have begun to use artificial intelligence in the development and reworking of package design. In September, products with designs created by AI hit the shelves, catching people's attention.
On Sept. 4, Itoen Ltd. launched the updated version of its Oi Ocha Catechin Ryokucha green tea. The new package design for its plastic bottles and tea bag products is based on designs created by generative AI.
Based on draft designs generated from images and keywords such as "green tea leaves" and "health," professionals made the final design. The vivid green color and curved lines are used to emphasize the vibrant and healthy image of the drink.
"The design expresses the power of green tea leaves very well," a brand manager for the company said.
Designers usually take about three weeks to make about 10 draft designs, while the AI program made nearly three times as many draft designs in a shorter amount of time. Due to concerns such as copyright infringement, the use of AI was limited to the creation of draft designs, according to the company.
The generative AI used by Itoen is a service provided by Plug Inc., a Tokyo-based marketing company. The company had AI learn past survey data from 10.2 million people and increased accuracy through joint research with the University of Tokyo. More than 860 companies in areas such as food, pharmaceuticals and publishing now use the service.
Some companies use AI to analyze consumer response to packaging, and use the results for improvement.
In August, Mitsui Norin Co. updated the package design of the company's signature product, Nitto Kocha Royal Milk Tea, and changed elements such as the color density and the color of the text. According to the company, the updated design was decided from several options by employees based on the results of AI analysis.
"Since reasons were quantified, the discussion went smoothly," a director of the product planning and marketing department said.
In the field of design, NTT Data Corp. has also developed AI based on neuroscience, and the number of such AI services is expected to further increase.
"The use of AI is expected to help increase productivity in the field of design. However, humans need to continue to take charge of important decisions such as whether to adopt a design or not," said Tasuku Kashiwamura, chief researcher at Dai-ichi Life Research Institute Inc., who is familiar with issues related to AI.
Add TheJapanNews to your Google News feed.