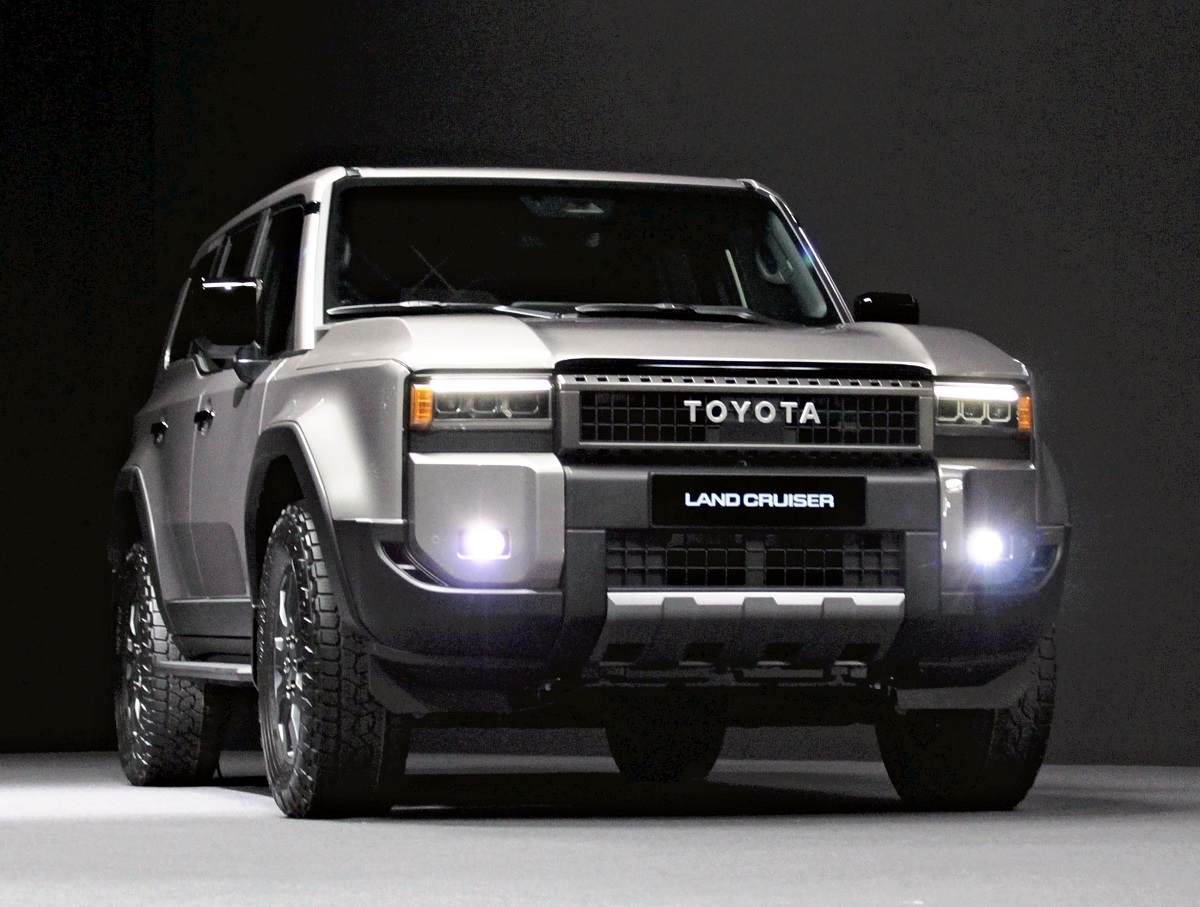 10:21 JST, August 3, 2023
TOKYO (Reuters) — Toyota on Wednesday unveiled the first hybrid version of its Land Cruiser that it will bring to North America and other key markets as it seeks to put a high-margin and iconic sports utility vehicle back on the map.
The world's biggest automaker by sales said it will produce the new model of the brand that traces its roots to 1951 as well as a smaller, newly released variant at two factories in Japan and ship them overseas from there.
The new model will be sold as a hybrid in North America, Toyota said in its press release. Toyota will also release the new Land Cruiser with a gasoline or diesel powertrain in other markets, such as Europe or Australia, it said.
Hiroki Nakajima, Toyota's chief technology officer, told Reuters the company will meet customer needs while bringing down carbon dioxide overall.
We'll offer vehicles that customers hope for, he said.
Land Cruiser models are relatively big cars that come with a higher profitability for Toyota, just as is the case for some other models such as its Alphard van, said Seiji Sugiura, an analyst at Tokai Tokyo Research Institute.
Land Cruisers and Alphards have a high profitability even under the Toyota brand, Sugiura said, adding that will go up further if models are sold under the Lexus brand.
The new Land Cruiser will become available in Japan in the first half of 2024, and come to the United States in the spring of that year, Toyota said, adding that suggested retail pricing in the United States will start in the mid-$50,000 range.
Toyota said it will offer gasoline and diesel-powered versions of the new Land Cruiser in markets such as Western and Eastern Europe and the Middle East, and also bring a smaller Land Cruiser version to Japan in the winter.
The Land Cruiser and the Lexus LX and GX, which are luxury SUVs, have together sold 11.3 million units as of the end of last month, Toyota said.
Add TheJapanNews to your Google News feed.