Mizuho Financial Group Plans to Add 1,600 Staff to Strengthen System Support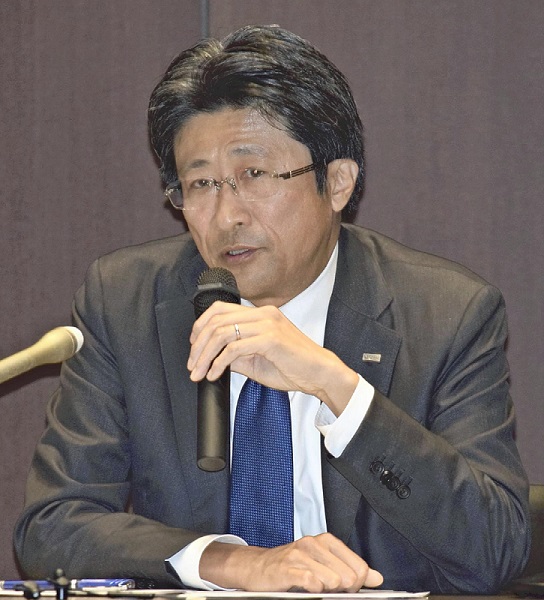 20:00 JST, May 12, 2023
Mizuho Financial Group Inc. plans to strengthen system support by adding about 1,600 employees to its internal control section over the next three years, according to sources close to the firm.
Meanwhile, the firm also plans to reduce the number of staff doing clerical work at bank branches, expecting to be able to do so as a result of digitization, the sources said.
Mizuho is expected to include these steps in its medium-term management plan for fiscal 2023-25, which it will announce in the near future.
The new staffing plan will focus on internal control systems, corporate sales and individual asset management, which the banking corporation has positioned as key areas, according to the sources.
In the area of internal control systems, Mizuho plans to ensure the stable operation of automated teller machines and other systems, and strengthen its ability to respond to increasingly sophisticated cyber-attacks, they said.
The firm is to add about 1,600 employees both domestically and overseas by redeploying its bank branch staff and recruiting mid-career information technology professionals.
As Mizuho Financial Group has experienced a total of eight system malfunctions in teller, ATM and foreign currency transfer operations since February 2021, the Financial Services Agency has twice issued business improvement orders against the company.
The FSA has requested that Mizuho Financial Group take "specific measures to improve the business management system necessary for the stable operation of the system."
The personnel plan is part of the response.
In addition to the internal control section, Mizuho plans to assign about 630 staff members to the corporate business field in order to expand business with small and medium-sized companies in Japan, the source said.
Mizuho also plans to increase by about 230 the number of employees working in the area of wealth creation and management for individual clients that handles the Nippon Individual Savings Account (NISA) program, a new type of tax-exempt program for small investments. The NISA program is to be revamped from 2024.
Mizuho will actively promote mid-career hiring if necessary, it said.
Meanwhile, the bank plans to eliminate about 1,900 clerical jobs from its branches, as well as about 340 staff who are engaged in mortgage and other operations.
It intends to speed up transactions such as money transfers, remittances and mortgages over the internet as part of efforts to improve operational efficiency, according to the sources.
In response to a series of system failures and business improvement orders issued by the FSA, the banking corporation changed its management in February 2022, with Masahiro Kihara named president of Mizuho Financial Group.
The medium-term plan, which includes allocating personnel to priority areas, will be the first one compiled under the new management.
Add TheJapanNews to your Google News feed.