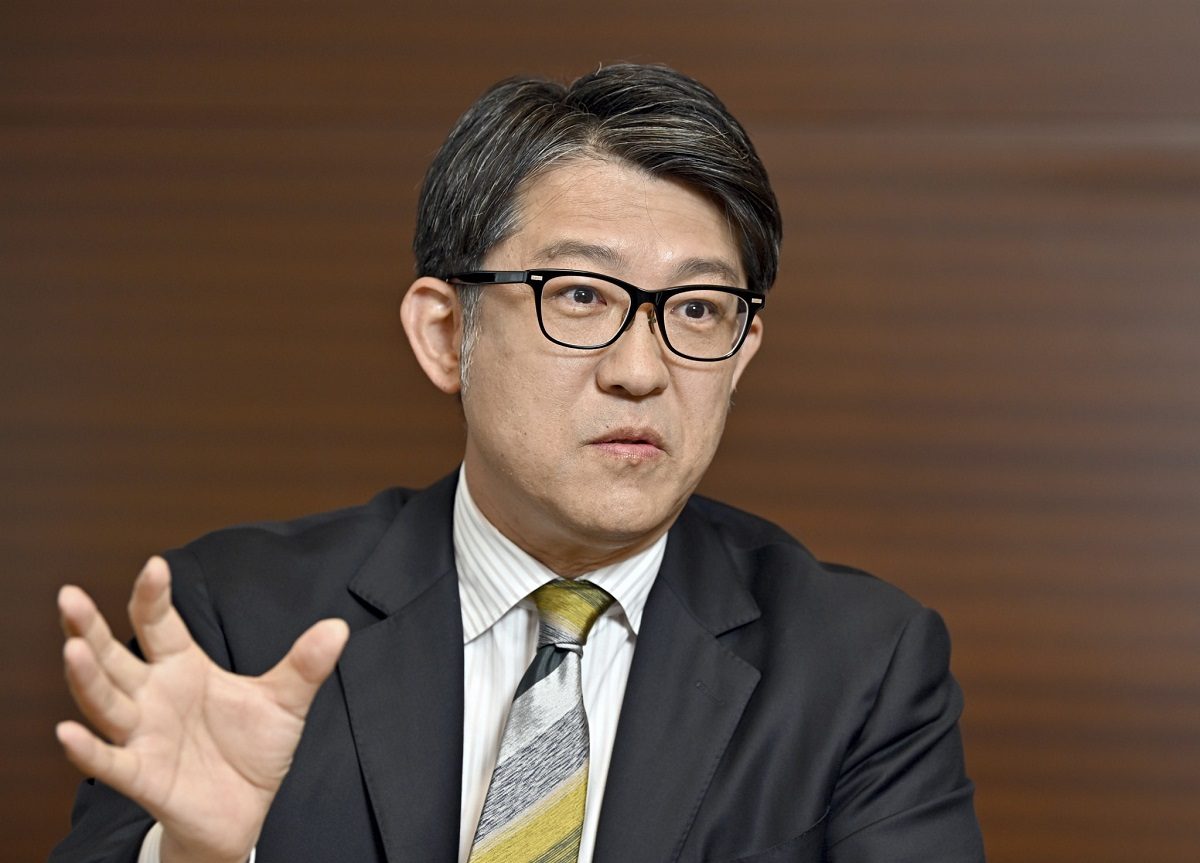 17:29 JST, April 22, 2023
NAGOYA (Jiji Press) — Toyota Motor Corp. will seek to adapt to the soaring popularity of electric vehicles "with a sense of crisis," President Koji Sato has said.
"It is true that the world is moving fast, so we must respond quickly and flexibly," Sato said in a recent interview with media organizations. "We need to respond with a sense of crisis."
Toyota is the world's biggest automaker group with annual sales of 10.48 million units in 2022, exceeding those at second-ranking Volkswagen AG by over 2 million units.
But in the global EV market, Toyota sold only 20,000 units in 2022, against 1.26 million units logged by market leader Tesla Inc., according to a market research company.
Sato underscored eagerness to achieve Toyota's plan to introduce 10 EV models and raise its annual global EV sales to 1.5 million units by 2026 after improving production efficiency and product appeal.
Sato, a former engineer at Toyota, assumed the post of president April 1 after his predecessor, Akio Toyoda, stepped aside to become chairman. Toyoda, a member of the automaker's founding family, held the presidency for some 14 years.
"The major trend in the auto industry is toward electrification and EVs," Sato said. He admitted that Toyota underestimated the growth of the EV market and said the company plans to catch up with growing demand by boosting its product lineup and other measures.
Meanwhile, Sato emphasized the importance of maintaining the strategy of offering a diverse range of environmentally friendly vehicles in addition to EVs, such as hybrid vehicles, plug-in hybrids and fuel cell vehicles.
"We must have a variety of solutions, considering energy security," he said. "We cannot move forward while ignoring the realities of regional characteristics, economic impacts and usage environments."
On the role he will play as president, Sato said he will "lead Toyota and the auto industry to the next step while utilizing the foundation laid by Chairman Toyoda."
"The biggest difference between the chairman and myself is that I am an engineer," he said, expressing his wish to add his personal touch to the company through products, namely cars.
At a briefing this month, Toyoda announced the goal of reducing carbon dioxide emissions per new vehicle sold worldwide by at least 50% from 2019 levels by 2035.
"It's a very ambitious figure," Sato said.
"EVs and other technologies are all just methods. What's most important is to reduce CO2 emissions," he said. "We'll work hard to achieve this goal."
Add TheJapanNews to your Google News feed.