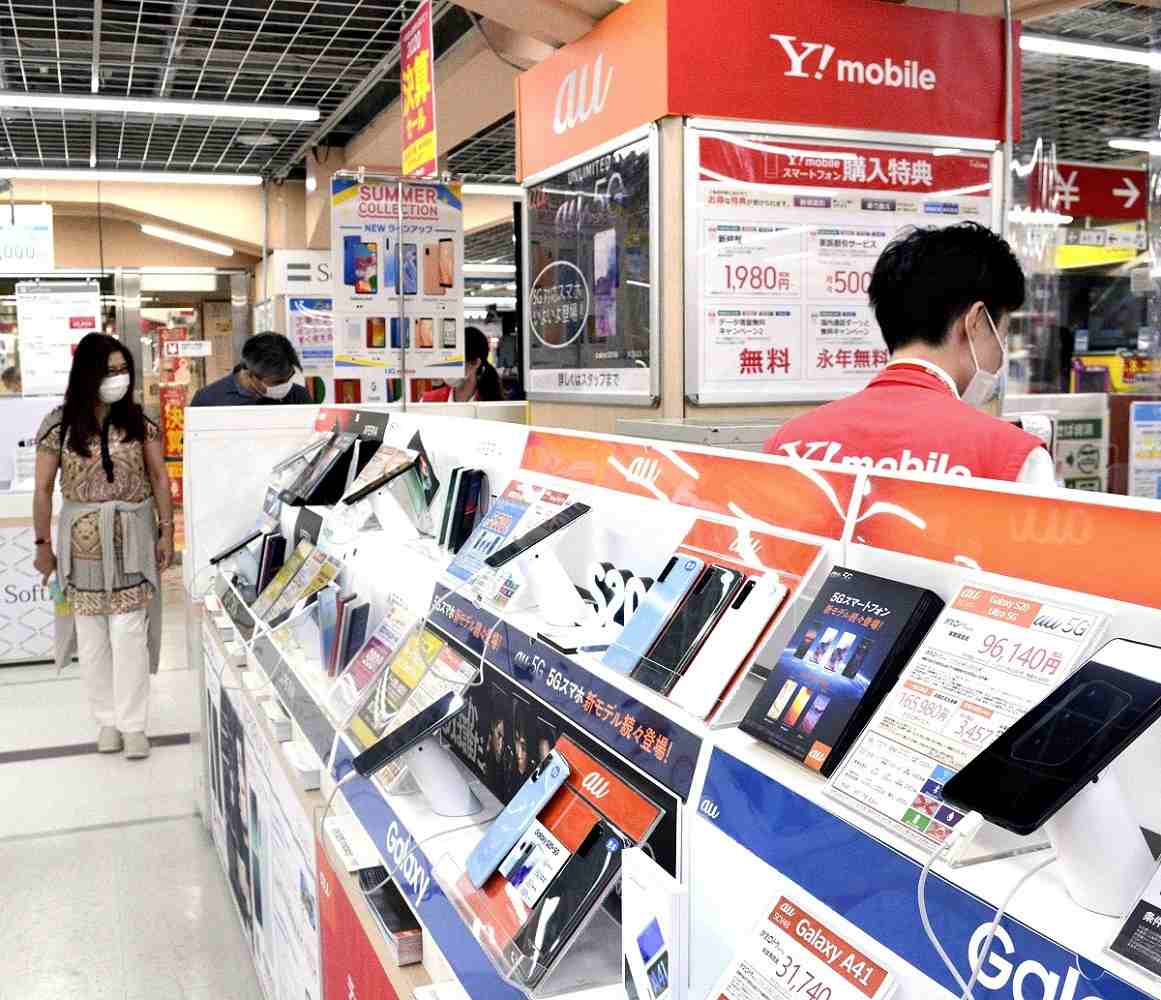 15:58 JST, March 2, 2023
The four major cell phone carriers and other companies will introduce a system as early as late May that allows users to complete the procedure for switching carriers simply by applying at the company they wish to change to under the mobile number portability system, or MNP, which enables users to use the same phone number even if they change carriers.
The new system will make it easier for customers to switch carriers with the aim of encouraging competition among cell phone companies.
Participating in the new system will be the four major cell phone carriers — NTT Docomo Inc., KDDI Corp., SoftBank Corp. and Rakuten Mobile Inc. — as well as some low-cost smartphone operators, or mobile virtual network operators (MVNOs).
Currently, users must apply to cancel their contract with their existing carrier and request the issuance of an MNP reservation number. The user then shows the reservation number at the retailer or website of the carrier to which they are switching and signs a new contract. Under this time-consuming two stage procedure, excessive retention of users by the carriers with which they are under contract has become a problem.
For this reason, the Internal Affairs and Communications Ministry called for a one-stop system that would allow users to complete the procedures only at the place to which they are transferring. This kind of system has already been introduced in countries such as the United States and France.
The new system will be introduced first for online contracts, and then for in-store transactions.
In 2021, the government eliminated MNP fees in principle in a bid to encourage users to switch cell phone carriers. An expert panel of the Internal Affairs and Communications Ministry also proposed a one-stop procedure. In response, the ministry and major cell phone companies and others had been discussing a specific system to be introduced this spring.
SIM locks, designed to make smartphones purchased from one carrier unable to operate on networks of others, are already prohibited in principle.
Add TheJapanNews to your Google News feed.