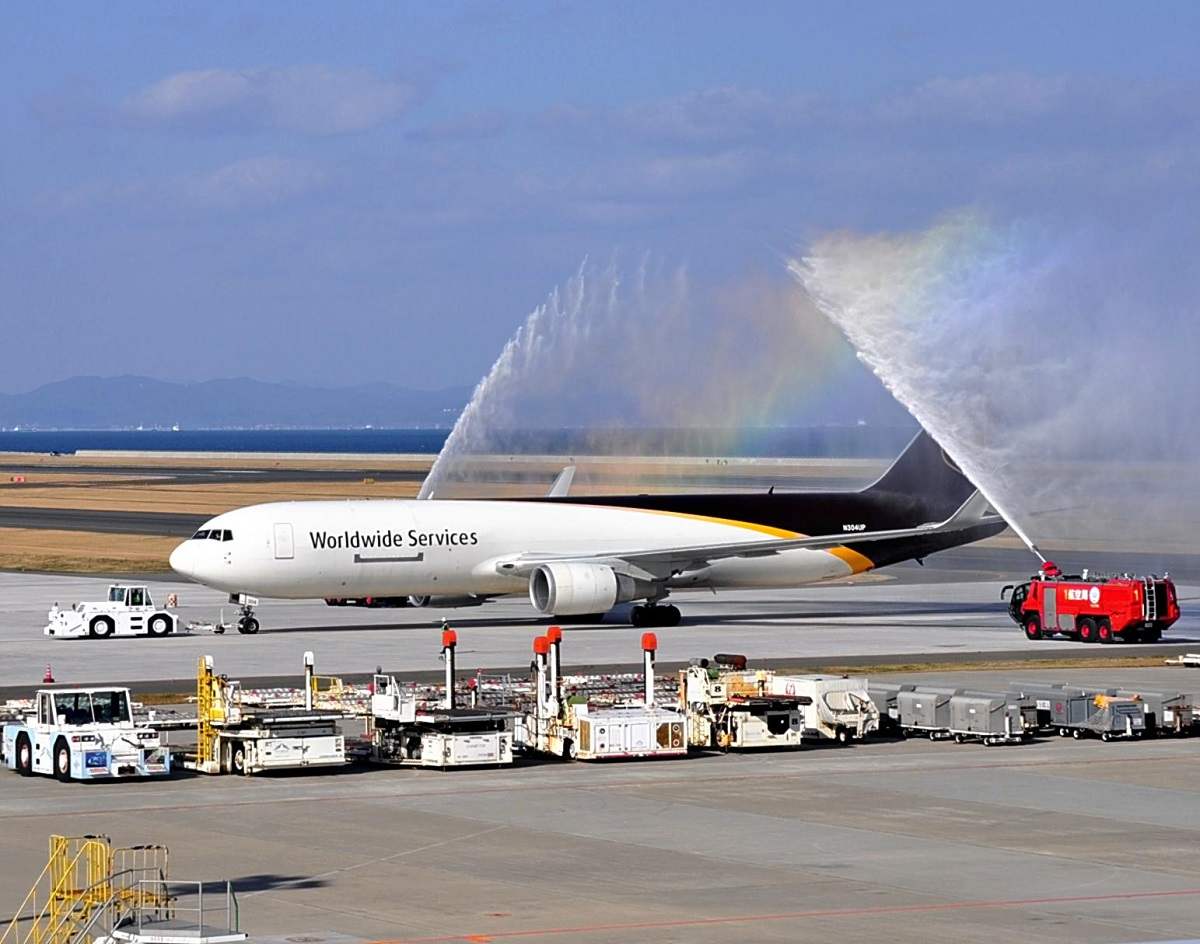 13:13 JST, February 25, 2023
U.S. logistics giant United Parcel Service, Inc. began regular international cargo service to and from Kitakyushu Airport in Fukuoka Prefecture on Monday.
The service is aimed at transporting semiconductor-related parts and other products from Kyushu to Asia, Europe and the United States, as well as delivering products purchased online from overseas outlets to Kyushu.
It marks the first time UPS has operated regular flights at an airport in Kyushu.
UPS already runs a cargo service between Shenzhen Baoan International Airport in China and Kansai Airport.
As part of the new service, the company started running five round-trip flights per week between Kitakyushu Airport and Kansai Airport on weekdays.
Using equipment with a maximum loading weight of about 50 tons, cargo will be transshipped to planes bound for the United States at Kansai Airport and for Asia and Europe at the Shenzhen airport.
UPS said the service will enable the delivery of cargo to the United States and Asia from Kyushu in one business day at the earliest. Cargo from other parts of Asia, Europe and the Middle East will be available for same-day pickup in some areas in Fukuoka Prefecture.
"We can contribute to further economic development and the industrial revitalization of Kyushu [with the service]," UPS Japan Co. President Tetsuo Nishihara said at a ceremony to mark the launch.
Add TheJapanNews to your Google News feed.