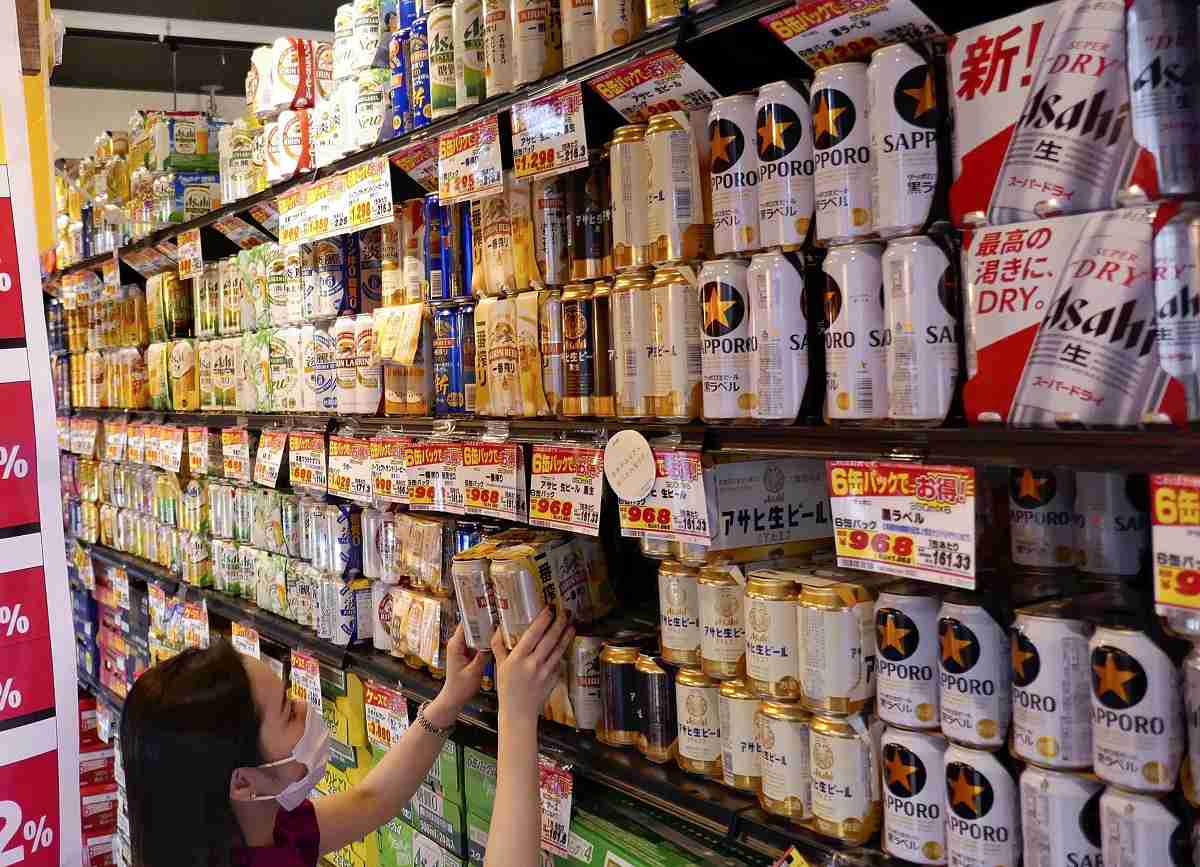 16:11 JST, February 16, 2023
TOKYO (Jiji Press) — All of Japan's four major beer brewers have reported consolidated sales growth in 2022, buoyed by their first price hikes for canned beer products in the country in 14 years.
The growth also reflected a recovery in demand from restaurants and bars following a slump caused by the novel coronavirus crisis.
Last year, the domestic beer and quasi-beer market expanded for the first time in 18 years.
Suntory Holdings Ltd. saw its group net profit grow 19.5% to ¥136.2 billion. Kirin Holdings Co.'s bottom line jumped 85.7% to ¥111 billion.
By contrast, Asahi Group Holdings Ltd.'s net profit fell 1.3% to ¥151.5 billion, chiefly reflecting an impairment loss related to a plant closure.
Sapporo Holdings Ltd. logged a drop of 55.8% to ¥5.4 billion after booking gains from the sale of real estate the previous year.
This year, high raw materials and fuel prices are expected to remain a headache for the industry.
Suntory is bracing for a cost increase of at least ¥90 billion, against ¥100 billion foreseen by Asahi, 50 billion to ¥55 billion by Kirin and ¥12.5 billion by Sapporo.
Still, all four brewers forecast higher revenue and profits, expecting beer sales growth thanks to a beer tax cut in October. They also plan to strengthen their overseas operations.
Suntory President Takeshi Niinami said his company has yet to cover all of its cost increases with price hikes, suggesting that it will consider whether to raise prices further while monitoring the consumer response.
Add TheJapanNews to your Google News feed.