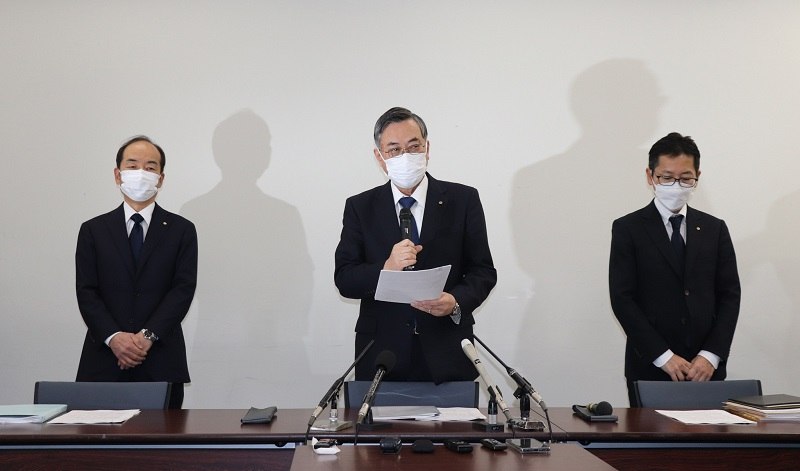 14:34 JST, January 14, 2023
OSAKA — Kansai Electric Power Co. said on Friday that 730 employees and others have fraudulently browsed 14,657 times information on customers of so-called power producers and suppliers, or PPS.
They sneak peaked information held by subsidiary Kansai Transmission and Distribution Inc. between September and December last year, according to a survey by the major power utility based in Osaka City.
The subsidiary is a power distributor split off from Kansai Electric as a consequence of the electricity market liberalization in the country. Some PPS outsource work to send electricity to consumers to Kansai Transmission and Distribution.
The information is on subscribers to PPS that are rivals of Kansai Electric. Some of the information was used for Kansai Electric marketing activities.
Kansai Electric reported the findings to the industry ministry's Electricity and Gas Market Surveillance Commission on Friday. It will consider taking disciplinary action against those involved after working out the cause of the misconduct with help from outside lawyers.
"We deeply apologize for handling customer information inappropriately," Kansai Electric Executive Vice President Mikio Matsumura told a press conference.
According to the survey, employees and others fraudulently viewed the customer information mainly to answer questions from customers. But 7.3% of those surveyed said the information was used for marketing activities.
Over 40% of Kansai Electric employees who browsed the information were aware that this was problematic in terms of the electricity business law.
The survey came after Kansai Electric last month announced 1,327 cases in which 329 employees and others had browsed customer information in the past week.
Add TheJapanNews to your Google News feed.