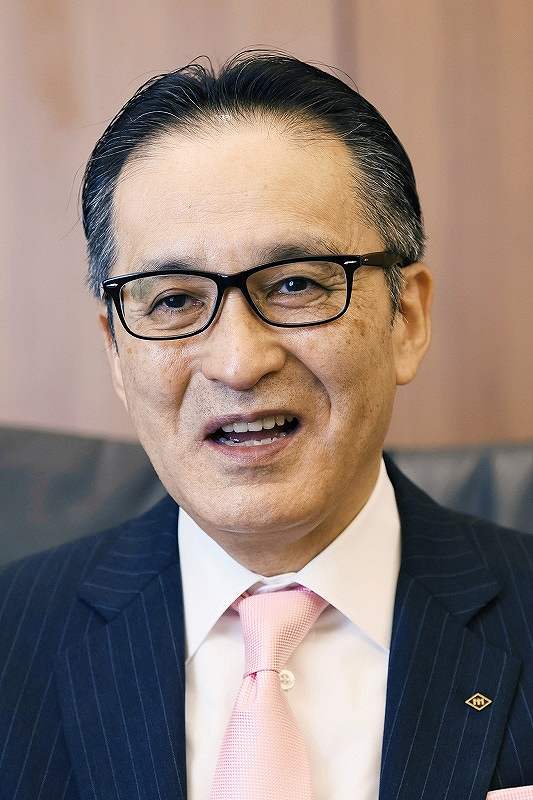 10:00 JST, January 10, 2023
TOKYO (Jiji Press) — General trading company Marubeni Corp. is hoping to expand its hiring of people who have several years of work experience, company President Masumi Kakinoki said in a recent interview.
"We desperately want people with social experience," Kakinoki said, noting that the company will reduce hires of new graduates.
He said that the company plans to respect as much as possible the wishes of its employees regarding department assignments, saying, "We want to increase people who have clear ideas of what kind of work they want to do.
"More people are wanting to do something else after learning the ropes in their first three to four years of working after graduating school," Kakinoki said.
"People who have experienced failure while working in other fields are valuable," the president said, suggesting that Marubeni will actively hire so-called second new graduates around 30 years old.
He said that new graduates hired by general traders may want to quit after being assigned to departments where they did not want to work.
Kakinoki said that he wants potential hires to "apply in a job description-based work style," where employees are compensated according to their roles instead of other factors.
Regarding Marubeni's offshore wind power generation business, the president said that he hopes to increase participation in tenders. Japan is expected to solicit applications for wind power projects in multiple sea areas, after beginning to accept bids for a project off the coast of Akita Prefecture at the end of last year.
"We have the experience and human resources to make contributions," he said, expressing confidence in winning bids.
On Dec. 22, Marubeni launched Japan's first commercial operation of a large-scale offshore wind farm off Noshiro Port in Akita Prefecture.
Add TheJapanNews to your Google News feed.