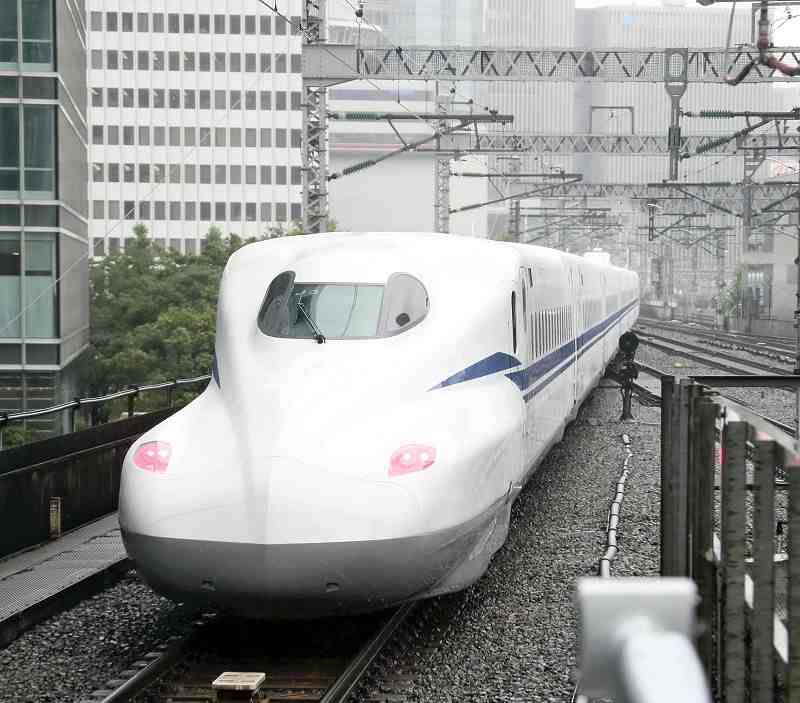 17:05 JST, August 3, 2022
TOKYO (Jiji Press) — Three of the four listed Japan Railways Group companies logged consolidated net profits for the April-June quarter for the first time since 2019, before the novel coronavirus pandemic, according to their earnings reports.
The three are East Japan Railway Co., or JR East, Central Japan Railway Co., or JR Tokai, and West Japan Railway Co., or JR West.
Meanwhile, Kyushu Railway Co., or JR Kyushu, posted an April-June net profit for the second year in a row.
In the first quarter of fiscal 2022, the railway operators benefited from increased passenger volumes following the Japanese government's full lifting of COVID-19 pre-emergency designations in March.
JR West saw higher-than-expected passenger numbers for both Shinkansen bullet trains and other railway services, resulting in group sales rising 47.1% year on year to ¥297.1 billion, while its net profit reached ¥57.8 billion against a loss of ¥32 billion a year before.
The net profit increased by ¥43.5 billion thanks to coronavirus-linked tax relief measures.
JR Kyushu reported sales of ¥90.4 billion, up 25.5%, and a net profit of ¥6.9 billion, up over sevenfold.
The company saw recovering demand for its railways, hotels and real estate operations.
But the rebound is slowing amid the resurgence of the coronavirus, according to the firm.
JR East posted ¥557.6 billion in sales, up 28.7%, and a net profit of ¥18.9 billion, a turnaround from the year-before net loss of ¥76.9 billion.
At JR Tokai, sales jumped 71.3% to ¥309.3 billion, and net profit came to ¥47 billion, against ¥28.4 billion in net loss a year before.
The four JR firms kept their earnings forecasts for the full year through next March unchanged, with a JR West official saying, "The spread of COVID-19 infections since July is a cause for concern."
Add TheJapanNews to your Google News feed.