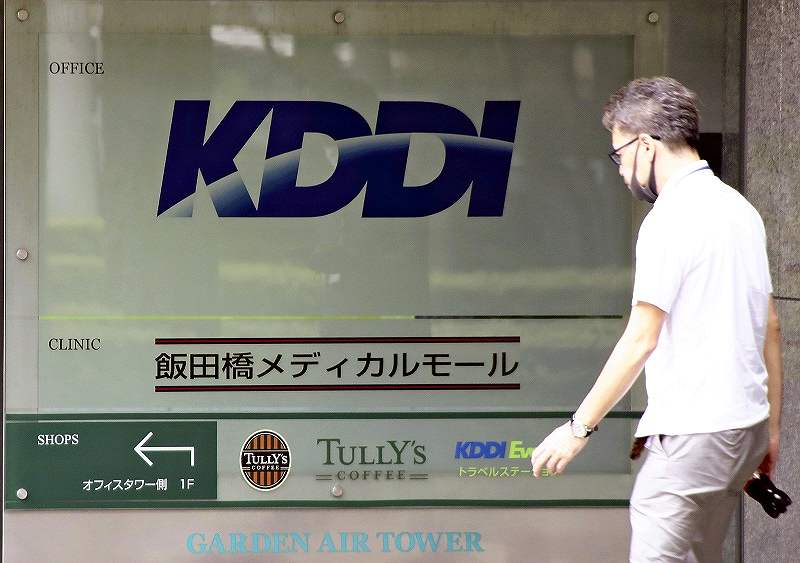 More than three days after KDDI Corp.'s voice calls and data communications were disrupted, the company announced on Tuesday that the service had been fully restored at 3:36 p.m. on the day. The disruption had begun 86 hours earlier, at 1:35 a.m. on Saturday.
The communications minister said on Tuesday, before the company's announcement, that the disruption was a "major, unprecedented situation affecting users for as long as two days or more" and that the matter would be studied by an expert panel after the ministry receives an official report from KDDI on the failure.
After the large-scale disruption started in the early hours of Saturday, it continued even after KDDI said Monday afternoon that its mobile phone and data communications services had been "almost restored nationwide."
Internal Affairs and Communications Minister Yasushi Kaneko said after a Cabinet meeting Tuesday that the company cannot be said to have completely fulfilled its responsibilities as a telecommunications operator from the perspective of users in terms of keeping the public informed.
The ministry, judging that the communications glitch was a "serious accident" under the Telecommunications Business Law, planned to order the issuance of administrative guidance to KDDI.
The ministry dispatched senior officials to KDDI after the disruption occurred. The officials will investigate whether there was a problem with the company's preparedness during maintenance and inspection, which is believed to have been the cause of the disruption, and with its response to the failure.
"The matters need to be studied to prevent a recurrence," Kaneko said.
Add TheJapanNews to your Google News feed.