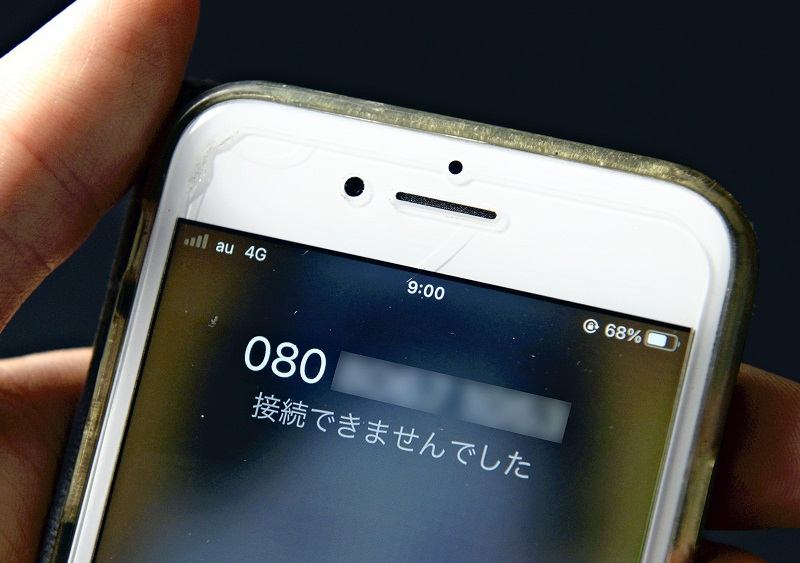 6:01 JST, July 5, 2022
The major disruption in KDDI Corp.'s voice calls and data communications had wide-reaching repercussions, affecting not only individual users but also companies and government entities for a long period of time.
Telecommunications services are an increasingly important part of the digital strategies of the government and private companies. If such large-scale network troubles occur frequently, that could hinder efforts to advance digital transformation.
KDDI said Sunday that up to 39.15 million mobile service subscriptions were affected by the glitch. Of these, 35.8 million were for the company's own mobile phone brands, such as au and UQ mobile. Also affected were 1.5 million subscriptions for IoT (Internet of Things) devices, which connect various objects to the internet.
The glitch interfered with the services provided by major delivery company Yamato Holdings Co., as the system that allows customers to check the status of their parcels could not be updated. At Ogaki Kyoritsu Bank based in Ogaki, Gifu Prefecture, some ATMs went out of service, and the collection of observation data from the Japan Meteorological Agency's Automated Meteorological Data Acquisition System (AMeDAS) was also disrupted.
As growth in the domestic mobile phone market for individual users has slowed, major carriers have heightened their focus on corporate customers. In addition, the 5G high-speed, high-capacity communications standard is expected to be used in automated driving, remote surgery and robots for disaster relief efforts, among other applications.
If IoT devices spread to every corner of society, the impact of telecommunications failures will be greater.
"We are aware that telecommunications services are important to support the era of digital transformation," KDDI President Makoto Takahashi said at a press conference on Sunday.
Other major mobile phone carriers have also had large-scale service disruptions: SoftBank Corp. in December 2018 and NTT Docomo, Inc. in October 2021. The glitches prompted the Internal Affairs and Communications Ministry to issue administrative guidance to the carriers, asking them to prevent a recurrence.
In the wake of these incidents, KDDI strengthened its measures to prevent a failure connected to certain telecommunications maintenance from spreading to a wide range of networks, among other issues. However, these measures apparently did not work.
"Although we reexamined our measures, we didn't do enough," Takahashi said.
Infected people at home
Due to the glitch, local governments were unable to contact people infected with the novel coronavirus who use au or other KDDI-linked mobile phone services. That made it impossible for them to monitor the health of such people staying at home.
In Adachi Ward, Tokyo, mobile phone short message services are used to ask infected people whether they have any underlying medical conditions and where they want to receive medical treatment. However, these messages could not be sent to KDDI users after the network trouble started Saturday.
In Fukui Prefecture, about 30% of slightly more than 700 infected people staying at home could not be reached Saturday, making it impossible to check their temperatures and symptoms. The prefectural staff continued to try to contact them on landlines.
As the restoration of KDDI services was delayed, the Yamagata city government began urging infected people via Twitter on Saturday night to contact the city through different mobile phone services if they had any concerns about their health.
On Sunday, users affected by the glitch flocked to KDDI shops, asking when service would be restored.
"KDDI should thoroughly investigate the cause of the disruption and consider how to shorten the time required to resume services if this happens again," said a 26-year-old company employee in Ota Ward, Tokyo, who visited an au store in the capital.
Add TheJapanNews to your Google News feed.