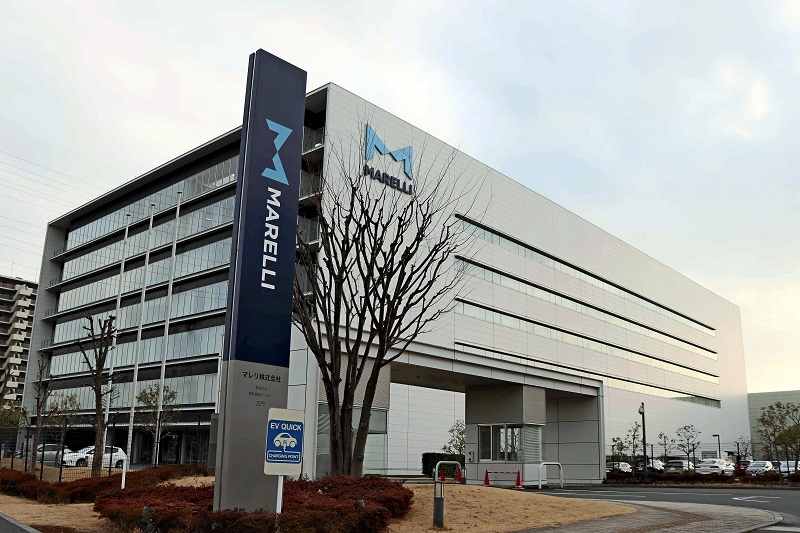 16:15 JST, June 25, 2022
TOKYO (Jiji Press) — Struggling auto parts supplier Marelli Holdings Co. said Friday it has filed with Tokyo District Court for a simplified bankruptcy protection procedure under Japan's civil rehabilitation law.
Marelli is saddled with liabilities totaling ¥1.13 trillion, which makes it the second largest failure of a Japanese manufacturer since World War II only to now-defunct Takata Corp., which left ¥1.5 trillion, according to Tokyo Shoko Research Ltd.
Marelli had tried to turn itself around under an out-of-court settlement procedure called alternative dispute resolution, or ADR, but the attempt ended in failure.
It is believed to be the first case of a company switching to the simplified procedure after applying for the ADR process.
At a meeting of its creditors on Friday, Marelli presented a draft rehabilitation plan but failed to gain approval from all creditors necessary for the ADR process.
The simplified procedure enables faster rehabilitation than the ordinary court-led process.
Approval from at least three-fifths of creditors in terms of the value of debts is necessary for a company to rehabilitate under the simplified procedure. Marelli is likely to clear this hurdle because the company gained consent from about 95 pct of creditors in Friday's meeting.
The draft rehabilitation plan called for asking creditor banks for financial support of over ¥450 billion in total, including releasing some debt obligations, while having U.S. investment firm KKR & Co., the parent of Marelli, as a sponsor.
According to Marelli, its rehabilitation plan is expected to be adopted as early as mid-July, and the consolidation of debts and credits, as well as capital reorganization, is seen finished in early August.
Marelli is the successor of Calsonic Kansei Corp., which was a subsidiary of Nissan Motor Co. . The automaker is still a major customer of Marrelli now.
Marelli applied for the ADR process in March, in the face of its deteriorating earnings due to Nissan's poor performance and a drop in orders from foreign automakers amid the COVID-19 pandemic.
Following Marelli's application for the court-led simplified procedure, its major creditors including Mizuho Financial Group Inc. announced Friday that the latest application created the risks of the recovery of Marelli debts becoming impossible or being delayed.
They noted that there have been no changes to their earnings projections for the year to March 2023, as they have already been making necessary preparations for losses.
Add TheJapanNews to your Google News feed.