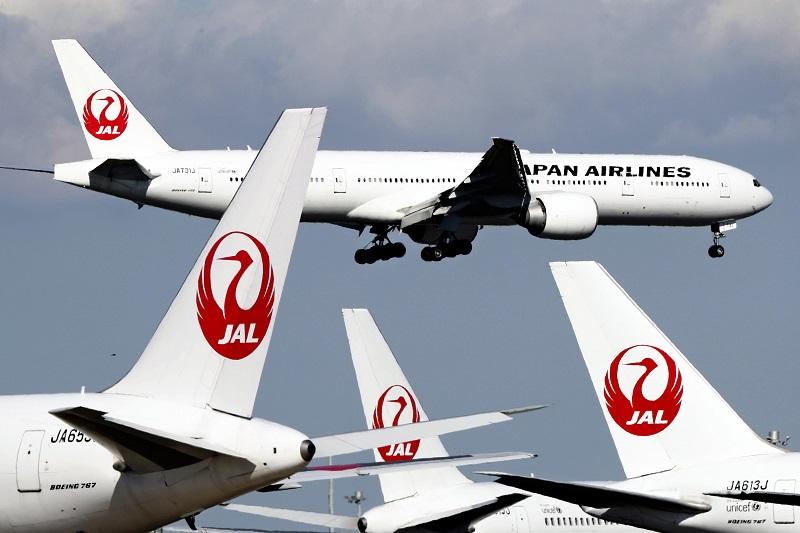 15:47 JST, May 7, 2022
TOKYO (Jiji Press) — Japan Airlines on Friday reported a second straight consolidated net loss for the year ended last March as traffic volume remained low both on domestic and international routes due to repeated COVID-19 outbreaks.
The company posted a net loss of ¥177,551 million for the latest fiscal year, after a loss of ¥286,693 million the previous year, though revenue rose 41.9% thanks to bullish performance at its international cargo operations.
Domestic rival ANA Holdings Inc. last month posted a net loss of ¥143,628 million in the second straight year of loss.
Both airlines expect to turn a profit in the current year ending in March 2023.
JAL estimates a net profit of ¥45 billion for the current year, predicting rebounds in annual travel volume to about 90% of the level recorded in the year ended in March 2020 for domestic flights and 45% for international flights.
ANA estimates a net profit of ¥21 billion for the current year.
JAL expects revenue to double, while ANA forecasts a 60% increase.
But the outlook remains unclear, due to rising crude oil prices triggered by Russia's invasion of Ukraine, as well as the pandemic.
JAL's passenger revenue in the year ended in March undershot plans by about ¥60 billion for domestic routes and by over ¥10 billion for international routes, due to Japan's COVID-19 pre-emergency measures.
"(Demand) will recover on a strong footing, instead of wavering significantly as it did last year," JAL President Yuji Akasaka told a press conference.
Akasaka said that demand for both domestic and international routes will likely not return to prepandemic levels until the year ending in March 2026.
JAL will boost efforts to improve profits in non-aviation operations, as well as reduce debts that swelled during the pandemic.