Japanese firm keen to hire middle-aged women for mid-career catering positions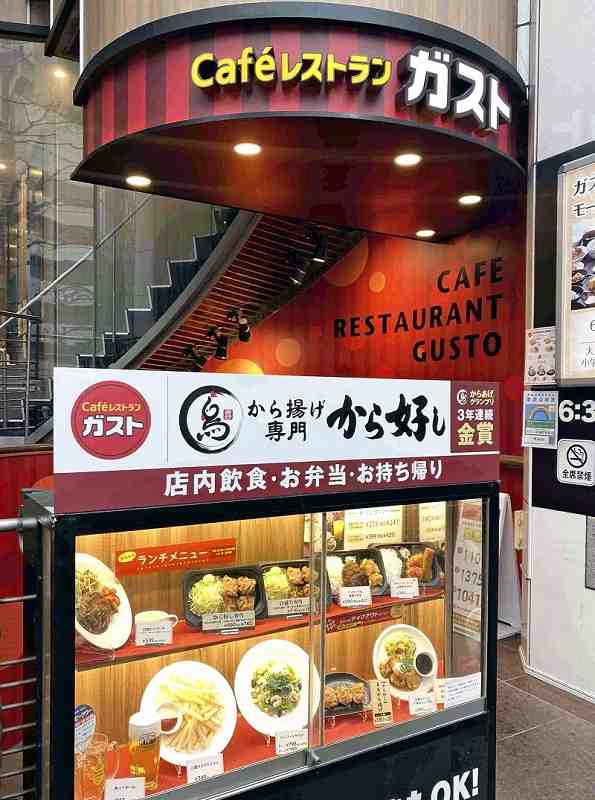 17:00 JST, April 16, 2022
A major Japanese company has launched an initiative to attract middle-aged women back into the workplace by offering promotion-friendly positions in the restaurant industry.
Skylark Holdings Co., which operates the Gusto restaurant chain and other eateries, will begin hiring women — primarily in their 40s and 50s — who are keen to return to full-time employment after giving birth and raising children, among other reasons.
The firm will offer regular-worker positions even if applicants have no experience in the restaurant industry or years-long gaps on their resumes, with a view to appointing them as store managers after three to five years.
"There's no doubt that the employment market will shrink due to the declining birthrate and aging population," said Skylark Holdings Chairman, President and Chief Executive Officer Makoto Tani in a recent interview with The Yomiuri Shimbun. "We want to dispel the myth that it's difficult for people over 40 to find positions as regular employees."
Mid-career hiring in the food-service industry usually targets people who have experience working as regular or part-time employees in eateries.
To prepare for a labor shortage, the company has been paring back staff numbers such as by purchasing meal-delivery robots for restaurants. Under such circumstances, however, the company is now seeking highly motivated workers, regardless of whether they have previously worked in the restaurant industry.
Skylark plans to hire about 15 people this fiscal year and increase this number from next year onward, targeting jobseekers up to age 59.
"There will definitely be an increase in the number of people who want to find regular-employee positions after having raised children," Tani said. "We want to accommodate such individuals."
The company also hopes to hire people in their late 30s and 40s who have no choice but to work as non-regular employees. In Japan, such people are colloquially referred as the "employment-ice-age generation" because their job-hunting efforts coincided with the economic slump that followed the collapse of the bubble economy. Tani intimated that Skylark intends to enhance its training program for inexperienced workers.
In Japan, finding a job remains a challenge for many women after childbirth and child-rearing. This has spurred a number of companies to address the issue.
For example, Teijin Ltd., is currently hiring mothers of elementary school age children or younger for mid-career positions. The company aims to secure personnel from a variety of working backgrounds.
Nevertheless, the back-to-the-workplace hurdle remains high for many women. According to an online survey conducted in January by the research organization Shufu Job Soken, 92.6% of 557 women who responded said they found job hunting "difficult" after marriage or childbirth.
One respondent said, "An interview came to an abrupt end when I told the interviewer I have a child." Another woman said, "It'll take a while to get back into the swing of things again."
As many industries continue to experience labor shortages, companies will likely have to offer positions and work environments that allow people to balance work and family life.
Add TheJapanNews to your Google News feed.