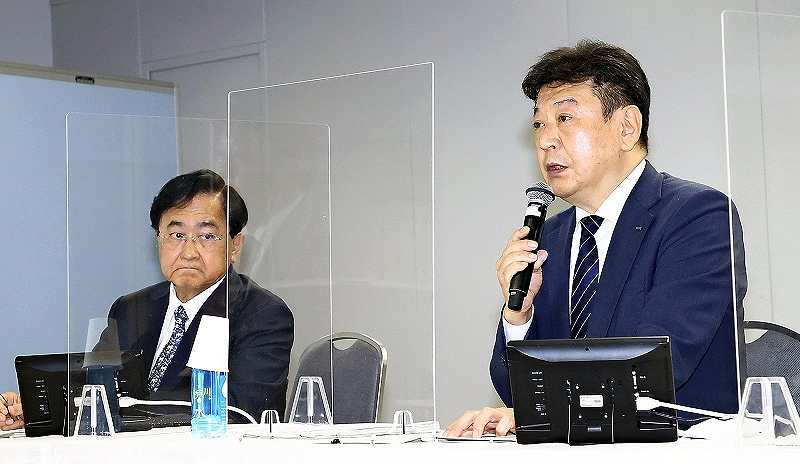 21:00 JST, March 31, 2022
Tokyo Electric Power Company Holdings Inc. plans to hire outside specialists to counter terrorism in response to the discovery of multiple serious flaws in anti-terrorism measures at its Kashiwazaki-Kariwa Nuclear Power Station, according to the firm.
TEPCO announced Wednesday that it plans to hire eight new specialists who used to serve in the police or the Self-Defense Forces, and will increase the number of personnel involved in anti-terrorism operations to approximately 90 from about 60 before the problems erupted.
The firm said it will also relocate some functions from the nuclear division at its Tokyo headquarters to Kashiwazaki, Niigata Prefecture, and improve security equipment by investing about ¥20 billion as part of efforts to regain the trust of local residents in preparation for the resumption of plant operations.
The firm plans to transfer more than 50 workers, who are now responsible for the power station's quality and safety management and equipment diagnostics, from the TEPCO head office to the power station's facilities or to an office to be established in Kashiwazaki.
TEPCO is to transfer about 300 of the nuclear division's about 770 staff at its headquarters to the new office in the city, it said.
Additionally, a budget of ¥20 billion has been secured for facility improvements. Over the next three years, the company will improve intrusion detectors and upgrade access control and monitoring systems.
TEPCO, which had been aiming to restart the No. 7 reactor at the power station, found in September 2020 that a staff member at the power station had entered the central control room without authorization by using another worker's ID card.
It was discovered that the equipment for detecting intruders had been inadequate for many years.
The move toward restarting operations of the power station has been halted due to the problems.
The Nuclear Regulation Authority is currently conducting additional inspections based on the improvement plan and other information compiled by TEPCO.
Add TheJapanNews to your Google News feed.