Japan's Nozomi Shinkansen bullet train celebrates 30 years of fast-tracking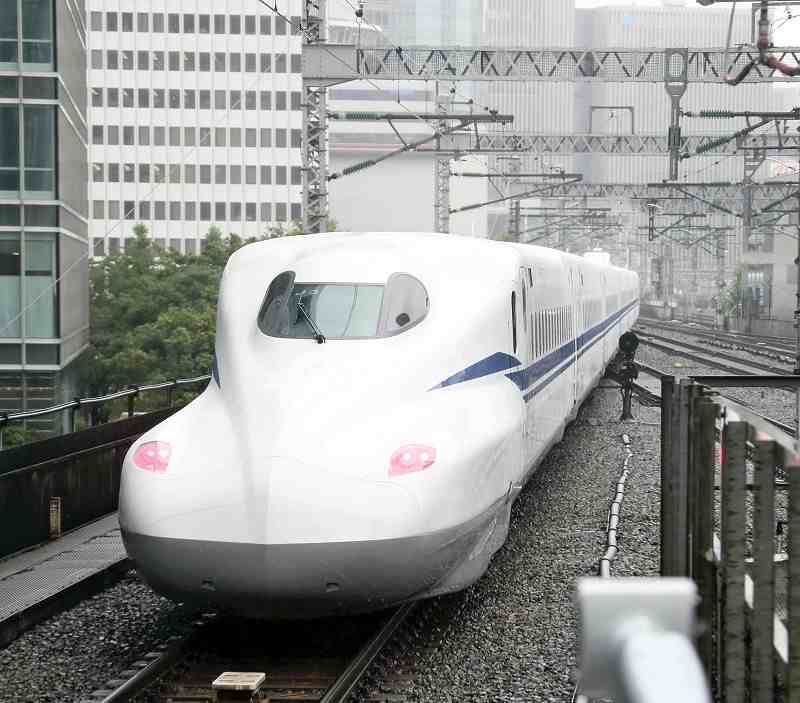 15:38 JST, March 14, 2022
The Nozomi Shinkansen bullet train marked its 30th anniversary on Monday.
The Tokaido Shinkansen line train made its debut in 1992, eclipsing the then super-express Hikari service by 19 minutes.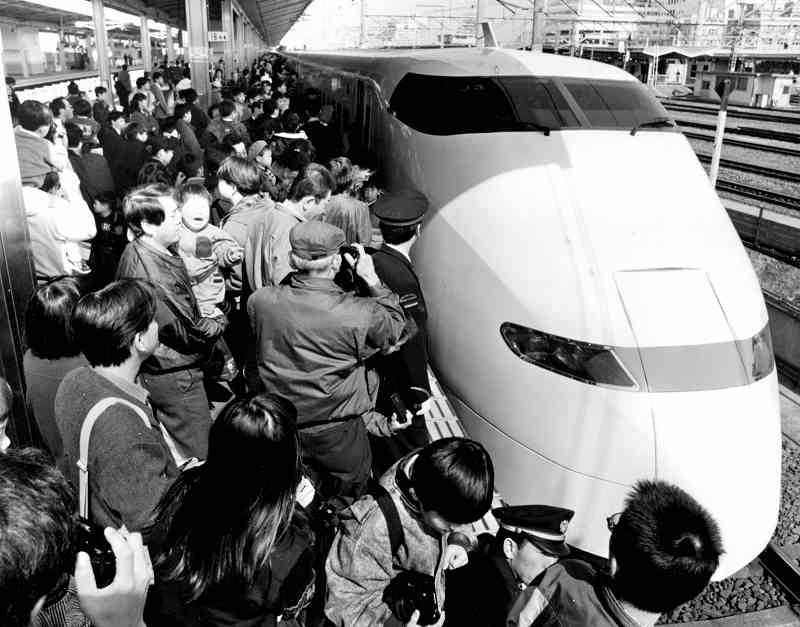 The newest iteration of the train connects Tokyo and Shin-Osaka stations in about 150 minutes — outstripping the Hikari by about 30 minutes — making it possible to operate the service at five-minute intervals, on a par with the frequency of commuter trains.
The Nozomi was initially introduced to compete with airline services. The first 300 series was capable of reaching speeds of up to 270 kph, 50 kph faster than previous bullet trains.
In the train's early days, all seats were reserved and there were two round-trips a day — early in the morning and at night.
To stimulate business demand, Tokaido Shinkansen line operator Central Japan Railway Co. (JR Tokai) extensively promoted the new service with such phrases as, "Catch the first train from Tokyo and you'll be in time for meetings or the start of your working day in Osaka at 9 a.m."
The latest Nozomi train, the N700S, took to the tracks in 2020. With a top speed of 285 kph, it connects Tokyo and Shin-Osaka in 2 hours and 21 minutes, with 12 departures possible each hour.
The Tokaido Shinkansen line serves around 170 million passengers a year, 60% of whom use the Nozomi service.
However, the Nozomi will lose its "fastest train in Japan" tag once the under-construction Linear Chuo Shinkansen line begins operating maglev trains between Shinagawa and Nagoya. Thereafter, Shinkansen mainstay services may shift back to the Hikari and Kodama trains, which make more stops than the Nozomi.
"The Nozomi has brought Tokyo, Nagoya and Osaka closer together, stimulating industry and culture," said Shin Kaneko, the president of JR Tokai, at a press conference on Wednesday.
Add TheJapanNews to your Google News feed.