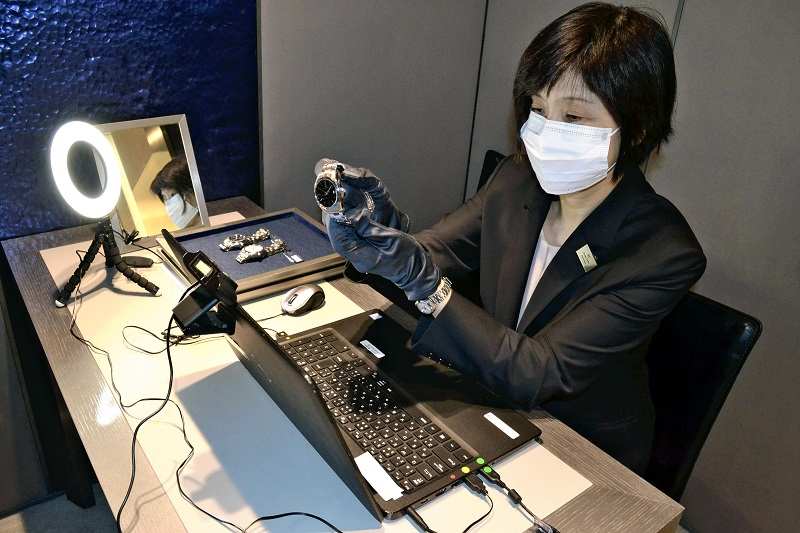 10:29 JST, October 24, 2021
Watch manufacturers are looking for ways to sell their products online as the novel coronavirus crisis has caused a slump in sales to foreign visitors to Japan. One watchmaker after another is launching new online services to stimulate domestic demand.
Casio Computer Co. on Wednesday launched an online service that allows customers to order the dials and belts of its main model G-Shock watches in any combination of colors and designs. There are 1.9 million combinations to choose from.
An image of the desired combination can be viewed on Casio's website. Once the company receives an order, it will assemble a watch at its factory in Yamagata Prefecture and deliver it in three to five weeks. Prices start at ¥15,400, including tax.
By analyzing data on the options that customers click on in the process of placing an order, the company is able to understand the most popular colors and the best-selling designs, with results that can be sorted by age and gender. The firm will consider using the data for future product developments.
Even if consumers do not purchase a watch, they can share images of watches that combine their favorite colors and designs with friends on social media.
"We want to attract the interest of young people who don't wear watches," an official of the company said.
According to the Japan Clock & Watch Association, domestic shipments of wristwatches by Japanese watchmakers in 2020 were down 36% from the previous year to ¥77.2 billion.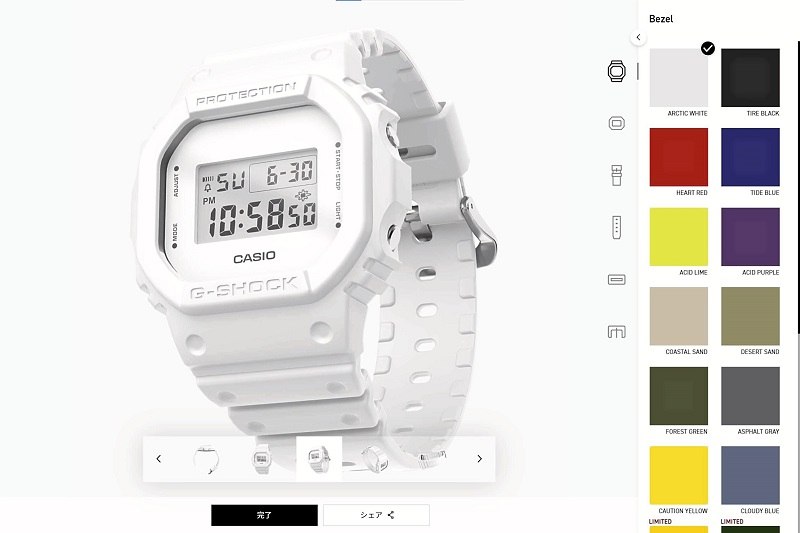 Sales of high-priced watches, which had been selling well to foreign visitors from China and other countries, plummeted due to the novel coronavirus crisis.
Seiko Watch Corp. launched an online service, in which employees at its directly managed Grand Seiko luxury watch stores help customers choose products, such as by explaining their functions, in December last year. The service has been well received by people living in rural areas where there are no stores with a wide selection of products nearby, and watches priced around ¥600,000 are selling well.
Citizen Watch Co. launched Timeless City, a special website to introduce its models of watches and other products in an imaginary city depicted with computer graphics, in June.
It plans to start providing online customer service by the end of this year, using sales staff from its flagship stores. The company's press officer said, "We would like to [use these online services] as an opportunity to get people to visit our physical stores."
Satoshi Sakae, an analyst at Daiwa Securities Co., said: "It will take more than a year for the demand from foreign visitors to recover to its level before the novel coronavirus crisis.
"Compared to overseas markets such as China, the preference for buying watches at brick-and-mortar stores is strong in Japan, but the percentage of online sales is likely to increase in the future."
Add TheJapanNews to your Google News feed.