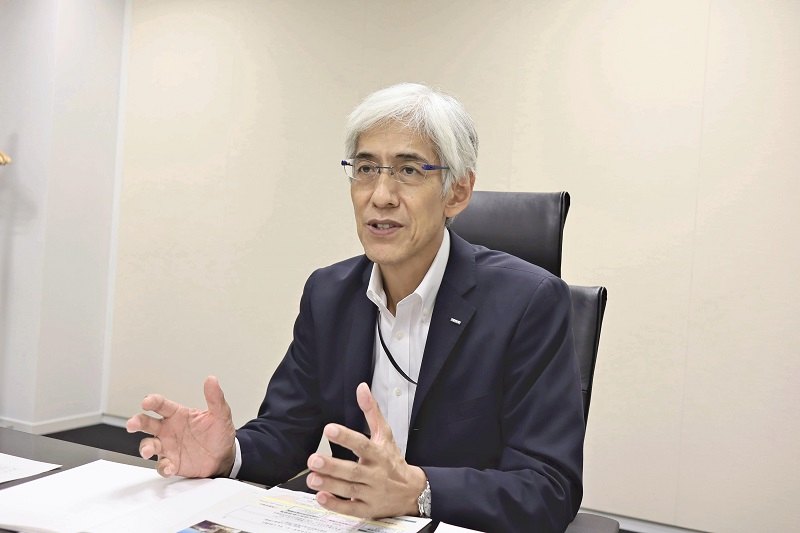 16:08 JST, September 11, 2021
TEPCO Renewable Power Inc. will start making preparations to build offshore wind farms, which will have dozens of floating wind turbines, in the latter half of the 2020s, President Seiichi Fubasami said in a recent interview with The Yomiuri Shimbun.
"Given Japan's resources and potential, floating [offshore wind farms] have a promising future," Fubasami said. "We are rapidly accumulating technology and knowledge."
The company is a subsidiary of Tokyo Electric Power Company Holdings, Inc.
TEPCO Renewable Power aims to quickly start the business of domestic wind farms by developing the necessary technology.
At present, most offshore wind power consists of wind turbines with fixed foundations on the seafloor, but Japan does not have many shallow seas that are suitable for this type. Developing floating offshore wind power technology is seen as crucial to ramp up the nation's share of renewable energy.
In a draft of the basic plan for next-generation energy, the government set a goal of 10 million kilowatts, which is equivalent to 10 nuclear power reactors, of offshore wind power by 2030 and 30-45 million kilowatts by 2040.
To achieve this goal, a lot of funding will be required. Fubasami pointed out that "investors are highly motivated with respect to renewable energy."
The company will adopt flexible approaches to raise funds, such as by issuing "green bonds" whose use is limited to projects that contribute to environmental conservation and by forming tie-ups with other companies.
Add TheJapanNews to your Google News feed.