19:37 JST, July 3, 2021
Revelations that Mitsubishi Electric Corp. has been falsifying train equipment inspection data for three decades have embroiled the maker of everything from home appliances to defense equipment in a scandal that is unlikely to be solved by the resignation of its president alone.
The fallout of the scandal has shown that behind the gilded curtain of one of Japan's most-venerated companies lies an endemic cycle of chicanery that has been allowed to fester by a corporate culture that discourages workers from rocking the boat and calling out impropriety to their superiors.
Internal investigations have so far identified nearly 84,600 units of air conditioning equipment that were delivered to about 80 companies between 1985 and 2020 without undergoing appropriate inspections.
Nearly 30 employees of Mitsubishi Electric's regional Nagasaki Works plant in Togitsu, Nagasaki Prefecture, have been found to have been involved in the irregularities, prompting a collective reckoning over what the company has conceded to be a culture of systemic fraud.
'Internal logic'
"The fact that [the impropriety] has been going on for more than 30 years means that it's been passed down through the organization systematically," Mitsubishi Electric President Takeshi Sugiyama said during a press conference convened at the company's head office in Tokyo on Friday.
What was also revealed at the press conference was the disregard for rules that had continued unchecked for many years at its manufacturing sites. Each product delivered by Mitsubishi Electric was supposed to meet specifications and undergo quality inspections, decided in advance in agreement with each railroad operator or other client. But it turns out that Mitsubishi had instead been conducting these inspections based on its own internal safety criteria for years.
Sugiyama said he was taken aback to learn what had been going on under his nose, as employees prioritized the "internal logic" of Mitsubishi Electric over the demands of the customer. "To be honest, I'm also very shocked," he said.
At the press conference, however, Mitsubishi Electric maintained its position that there have been no safety problems regarding its products.
Another executive of the company, Hideki Fukushima, made assurances as to the safety of the products at the press conference. "I suppose we could be held responsible for breach of contract, but I don't think that would be a violation of government regulations," Fukushima said.
However, distrust has been growing at affected railroad companies, which have been racing to check the safety of their brakes and other components after being informed of the issue by Mitsubishi Electric.
Evolution of fraud techniques
Mitsubishi Electric has conducted three in-house investigations since fiscal 2016 in response to quality problems at its subsidiaries. Nagasaki Works was one of the sites looked at by investigators, but the irregularities had been covered up.
Some employees who continued to falsify data were well aware of their complicity in the wrongdoing and devised diverse methods to cook the books. Employees manipulated conditions to obtain their desired values, instead of the conditions stipulated by standards. Over time, employees refined their methods, to the extent that they even started to use an obfuscating program that automatically generated disparate numbers to make the fake data appear more natural.
Cheating was rampant. In some cases, employees did not even bother to take actual measurements, but instead simply wrote down values guessed based on a product's design. Others used the results of tests that were conducted without regard to prescribed temperature and humidity conditions.
Excessive workload?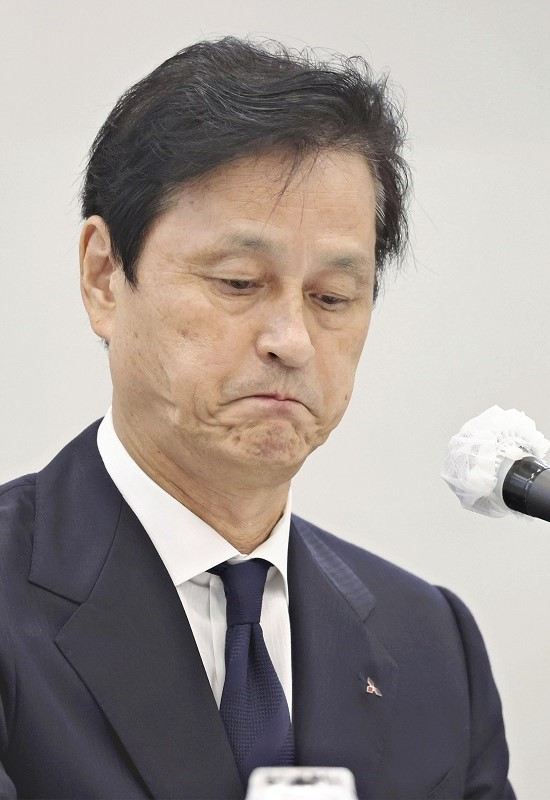 Regarding the reason why the deceptions continued, Sugiyama suggested that employees conducting the inspections were overburdened and may have resorted to fraud in order to make the process more efficient.
"The intention may have been to streamline operations in some way," Sugiyama said. "The workload may have been too great."
In recent years, labor problems at Mitsubishi Electric have become more serious, with a string of employee suicides due to power harassment, and people outside the company have pointed out that the strict hierarchical relationship between supervisors and subordinates is a problem.
Add TheJapanNews to your Google News feed.