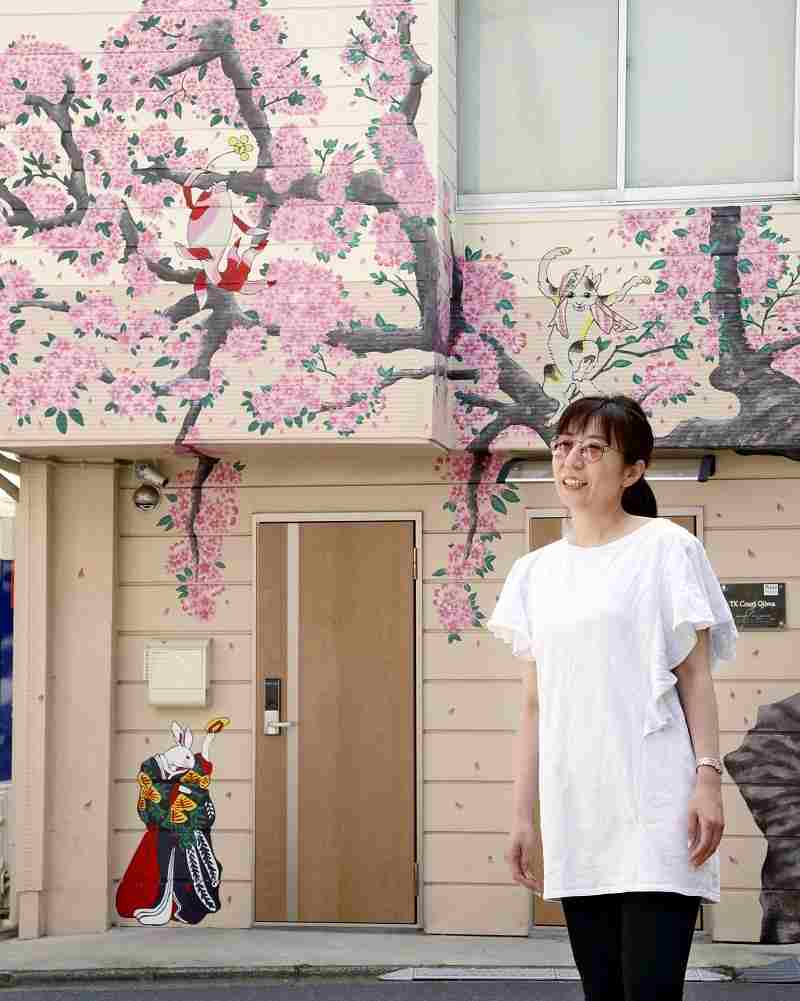 10:48 JST, May 24, 2021
Pandemic-hit minpaku private lodging businesses are pioneering new services to survive. As demand for services targeting foreign visitors dwindles, the business owners are now setting their eyes on people living in Japan.
They are providing detailed tips to better enjoy walking around cities or offering spaces for teleworkers and those who need to self-quarantine upon arrival in Japan.
"I'm disappointed as I was expecting more families would want to stay, heading into the summer season," said Tomoko Sato, who runs the Sakuraya guest house in a residential area of Koto Ward, Tokyo.
In the capital, the third state of emergency that had originally been set to end Tuesday was extended to May 31.
The three-story Sakuraya opened in October 2019 in anticipation of the Tokyo Olympics and Paralympics. It started off well with a steady stream of reservations, mainly from Indonesia and other Southeast Asian countries. Only four months later in March last year, however, all reservations three months ahead were cancelled. The guest house still has half of its capacity unreserved in June and after.
This spring, Sato, 43, created a guide map indicating nearby shrines, sento public baths and monjayaki (a dish similar to okonomiyaki) restaurants. She researched and took pictures of such places and posted the information on Sakuraya's website. Sato also handed out the maps to nearby stores, hoping to draw in families and groups of students in Japan to her guest house.
"I want visitors to enjoy the feel of the shitamachi old town area with this map once the emergency is lifted," she said. "I'll do whatever I can."
Pandemic woes
Minpaku — in which vacant rooms of private houses and condominiums are rented out to tourists — have rapidly gained popularity alongside the rise of foreign visitors to Japan.
In June 2018, the private lodging law, or the minpaku law, came into effect. Minpaku registered under this law came to 21,385 in April last year but fell the following month for the first time since the law went into effect, according to the Japan Tourism Agency. As of April 12, there were 19,192 lodgings registered, but businesses are closing one after another as they struggle to get customers amid the pandemic.
Some companies try to survive the tough time by supporting COVID-19 quarantine procedures.
In May last year, minpaku booking site Vacation Stay, run by Tokyo-based Rakuten Lifull Stay Inc., launched a special page on its website, introducing telework-friendly facilities equipped with WiFi and desks. It had listed about 570 such rooms in Tokyo, Osaka and elsewhere, and the listing has now increased to about 640.
"Private lodging that can be used by individuals and families makes it easy to avoid the 'Three Cs'" of closed spaces, crowded places and close-contact settings, said Shigemori Kawabata, a real estate consultant who manages 10 minpaku in Tokyo. "There may be more demand for facilities that make it easier for Japanese to stay for a long time, rather than design-heavy rooms with a Japanese atmosphere that are oriented to foreign customers."
Quarantine use
Tokyo-based minpaku operator Matsuri Technologies Inc. is offering services for people who are required to quarantine for two weeks upon arrival in Japan.
Its customers can borrow child seats when renting a car from the airport or get an assortment of five days' worth of microwaveable foods for an additional charge of ¥10,000.
Since this April, Matsuri Technologies has cooperated with a bento delivery company to provide nutritionally balanced lunches as an optional service.
The service enjoys demand from returnees who want to quarantine away from their elderly family members who are at home, as well as expatriate staff from leading companies. The company said it receives about 2,000 inquiries a month.
The occupancy rate of the 550 rooms directly managed by the company fell to 20% in February last year, but that has now recovered to 80%.
"We believe foreign visitors will absolutely come back, but we must keep an open mind about what kinds of new services we can offer until then," said Yuzo Kuwajima, head of Matsuri Technologies' sales department.
Add TheJapanNews to your Google News feed.