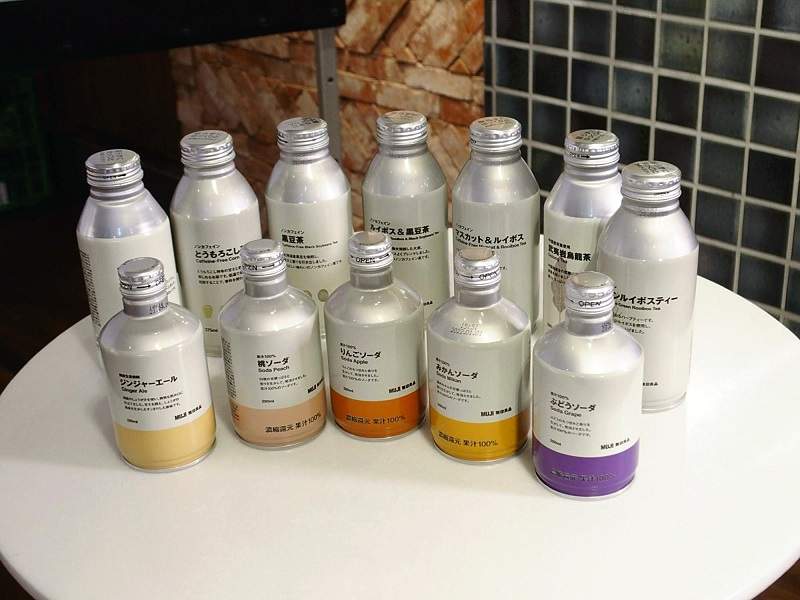 15:10 JST, April 25, 2021
Household goods retailer Muji's line of drinks is being packaged in aluminum, which is more recyclable than plastic.
Brand operator Ryohin Keikaku Co. said the switch is part of its efforts to reduce waste and help create a more sustainable society.
The company started selling drinks in aluminum bottles Friday at its stores nationwide but will continue offering its plastic-bottled drinks until inventory runs out.
Ryohin Keikaku is changing the containers for 12 types of beverages, including 500-milliliter teas and 350-milliliter carbonated drinks. As a result of the switch to aluminum, the amount of each drink is slightly reduced. For example, green rooibos tea, which costs ¥100 in a 500-milliliter plastic bottle, costs ¥90 in a 375-milliliter aluminum bottle.
As aluminum is able to shield the contents from light, the drinks can stay on the shelf longer, which is expected to reduce the amount of waste from unsold products.
Also, the recovery route for aluminum has been established in municipalities, so less of it gets discarded.
Ryohin Keikaku is also continuing to set up water dispensers in Muji stores so customers can refill their reusable bottles for free.
Add TheJapanNews to your Google News feed.