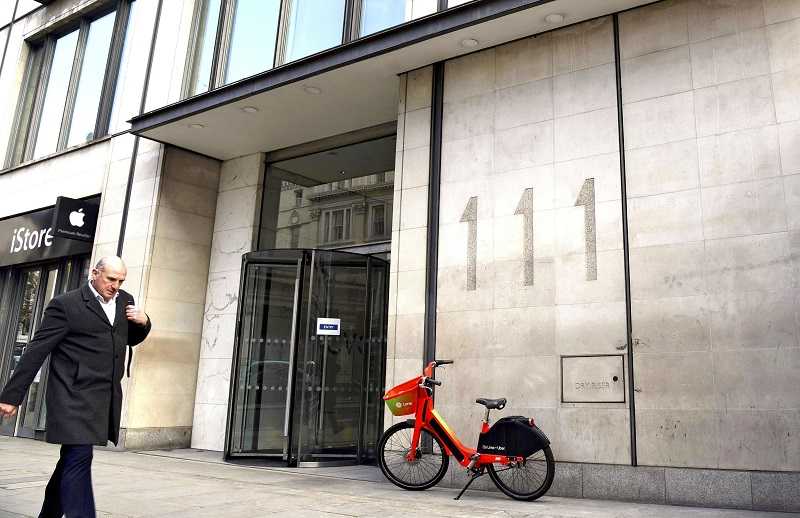 16:24 JST, April 22, 2021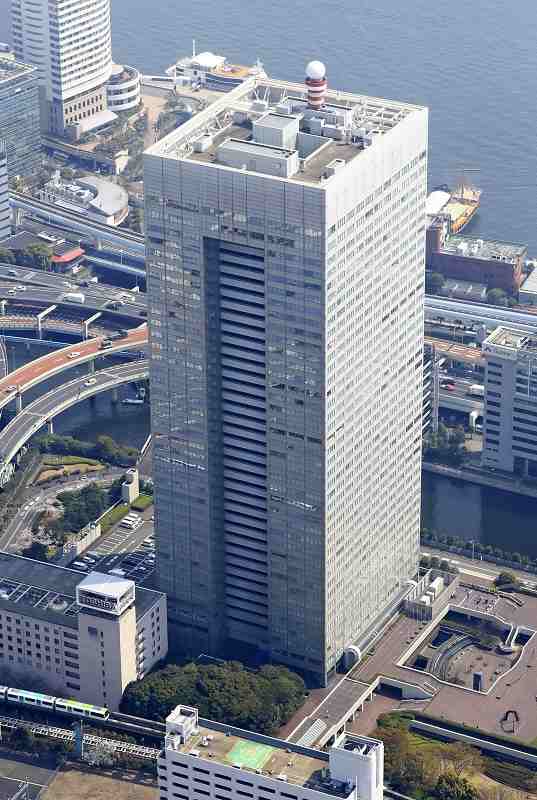 British investment fund CVC Capital Partners, which was considering acquiring all of Toshiba Corp.'s shares and then delisting them, has decided to in effect withdraw the acquisition plan two weeks after making the initial offer.
Discussions became stymied before the process got into full swing as CVC failed to present a detailed plan to clear the Japanese government's screening required for acquisitions of Japanese firms with foreign capital, and Toshiba was reluctant to go private, which was the core of the proposal.
CVC initially proposed to take Toshiba private with the consent of the company and the Japanese government. CVC aimed to raise Toshiba's corporate value and relist its shares about three years later. CVC said the acquisition would allow the Japanese firm to avoid pressure from "activist shareholders" such as foreign investment funds and improve management freedom.
Having praised the leadership of Toshiba's management, CVC planned to keep the executive team after acquisition. The scenario collapsed, however, when President and Chief Executive Officer Nobuaki Kurumatani, who had served as chairman of CVC's Japanese unit, resigned on April 14. There is a strong belief that he was forced to step down as some of Toshiba's external board members questioned his relations with CVC.
TSE listing
It also was a miscalculation for CVC that Toshiba executives showed a strong intention to maintain the company's listing after the resignation of Kurumatani.
Toshiba was demoted to the Second Section of the Tokyo Stock Exchange from the First Section in 2017 after it fell into excess debt due to massive losses at its nuclear plant operations in the United States. It was only in January this year that the company returned to the First Section after company-wide structural reform. The company is believed to have been reluctant to take it private primarily because it managed to get relisted after all the efforts.
In a statement released Tuesday, Toshiba said it would not rule out the possibility of going private, but stressed it is "convinced at this moment that taking advantage of the merits of being a listed company will lead to an increase in corporate value."
Avoiding hostile takeover
CVC could have launched a hostile takeover bid for Toshiba by offering high buyout prices without regard to Toshiba, but did not do so.
Under the revised Foreign Exchange and Foreign Trade Law, Toshiba, which is engaged in the nuclear power business, falls into the category of "core industry," meaning that it is particularly important from a national security perspective. Foreign investors need to pass government screening to purchase such companies.
CVC is believed to have thought the Japanese government would be offended if it pursued the acquisition plan with a hostile attitude.
Continuing hardship
Even after CVC gives up on the acquisition plan, Toshiba's management will continue to face difficulties. In addition to CVC, U.S. and Canadian investment firms are said to be interested in buying the company, and they may offer buyout deals at high prices.
Even if such deals do not materialize, it is fairly difficult to predict the shape of the firm in the immediate future, at least.
The activist shareholders' stake in Toshiba is more than 20%. Foreign shareholders account for about 60% of the company's stockholders, and Toshiba is increasingly asked to return profits and boost stock prices in the short term.
Toshiba's stock price, which had hovered at just below ¥4,000, jumped to nearly ¥5,000 after CVC presented the takeover plan. The stock price has fallen to about ¥4,350 since then, but activist shareholders may urge Toshiba to shore up the stock prices as they have experienced high share prices.
Add TheJapanNews to your Google News feed.