MHI Changing Tack / Great change brings opportunity for Japanese industry
11:57 JST, April 7, 2021
Mitsubishi Heavy Industries (MHI) Group includes Mitsubishi Power, Ltd., which deals with thermal power generation projects, and Mitsubishi Shipbuilding Co., which is in charge of MHI's shipbuilding operations. The Yomiuri Shimbun interviewed the presidents of the two companies, discussing the challenges they face and their business strategies in the future.
Hydrogen power tech to be completed by 2025
The shift in the market toward a decarbonized society is happening faster than we imagined. We consider this not as a headwind but as a business opportunity. The time has come when we can utilize the technologies owned by Mitsubishi Heavy Industries Group.
We are proceeding with the development of facilities that can generate electricity by using only hydrogen [which produces only water when burned] as fuel. By completing the hydrogen power generation technology by 2025, we would like to put it on the market all at once. Even at existing thermal power plants, hydrogen power generation will be made possible, by only replacing some portions of the facilities.
A stable supply of hydrogen is also necessary, albeit more difficult to handle than natural gas.
Up to now, we have been dealing with manufacturing and maintenance, but we [as MHI Group] will from now on handle the supply chains, including production and transportation of hydrogen, thus encouraging its propagation. We are glad that we have been ahead of others in emphasizing hydrogen.
The construction of new coal-fired power plants has been declining sharply. This is a global trend. Yet in some countries in Southeast Asia and Europe, coal-fired thermal power plants are still widely in use. These regions need to balance the ongoing trend of decarbonization and a stable supply of electricity.
---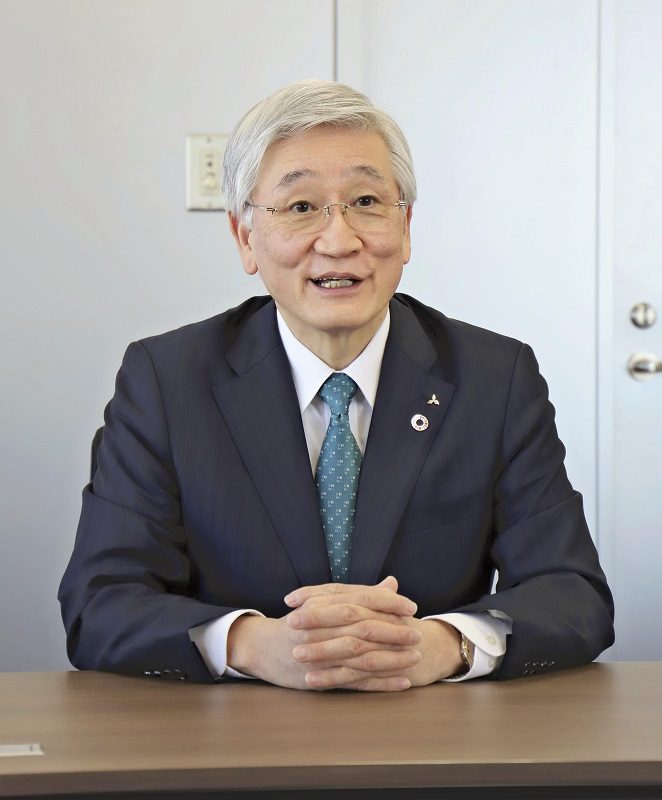 Ken Kawai
President of Mitsubishi Power, Ltd.Graduated from the School of Political Science and Economics of Waseda University in 1979 and joined MHI. Since April 2019, he has been president of Mitsubishi Hitachi Power Systems, Ltd., currently Mitsubishi Power. He comes from Hiroshima Prefecture. He is 65.
---
Shifting to environment as core business
Shipbuilding, when put simply, is the work of bending and welding steel plates, connecting pipes, and fixing parts and components together. As the work can be done anywhere, production will naturally shift to places where labor is cheapest. We want to outgrow such a style of shipbuilding. It is no use for us to try and win a price war [against rival shipbuilders of China and South Korea].
As the whole MHI Group, we will continue engaging in the building of ships, [such as patrol vessels and submarines], ordered by public agencies as we have been doing.
As for cargo vessels, we will shift our emphasis to the environment. Due to the trend toward decarbonization, there has been a tailwind blowing. While rooted in conventional shipbuilding, we will expand our problem-solving businesses across the stage provided by the ocean.
We will also take on the provision to other shipyards [of the same trade as ours] of such technologies as absorbing CO2 emitted by vessels. We envisage the establishment of technology to liquefy the collected CO2 and transport it via vessels. Such tasks will make it necessary to utilize the technologies owned by the MHI Group as a whole.
I have been working for our company for 36 years, but this is a major transition I have never experienced before. The shipbuilding business is witnessing the dawn of a new era. We would like to lead Japan's shipbuilding industry with our technologies.
---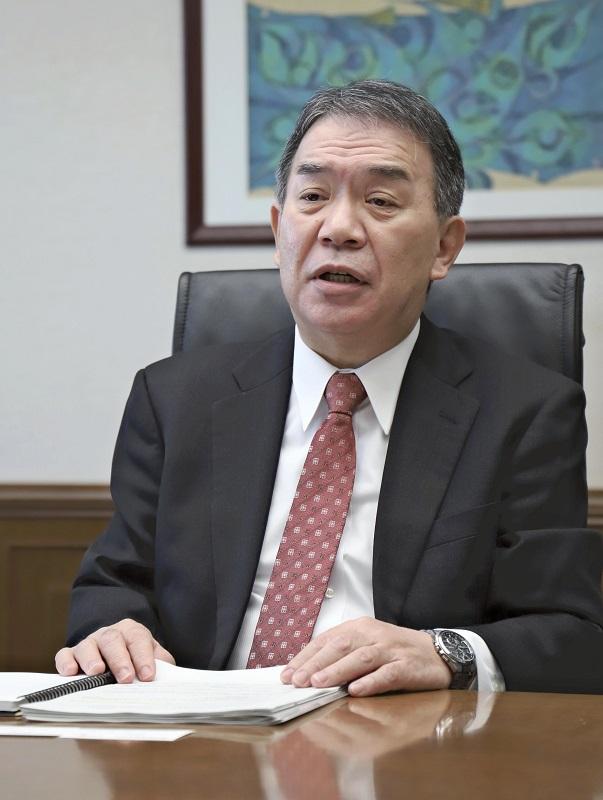 Toru Kitamura
President of Mitsubishi Shipbuilding Co.Completed the course of Graduate School of Hiroshima University in 1985 and joined MHI. Since June 2020, he has been president and CEO of Mitsubishi Shipbuilding. He comes from Yamaguchi Prefecture. He is 60.
---
Add TheJapanNews to your Google News feed.