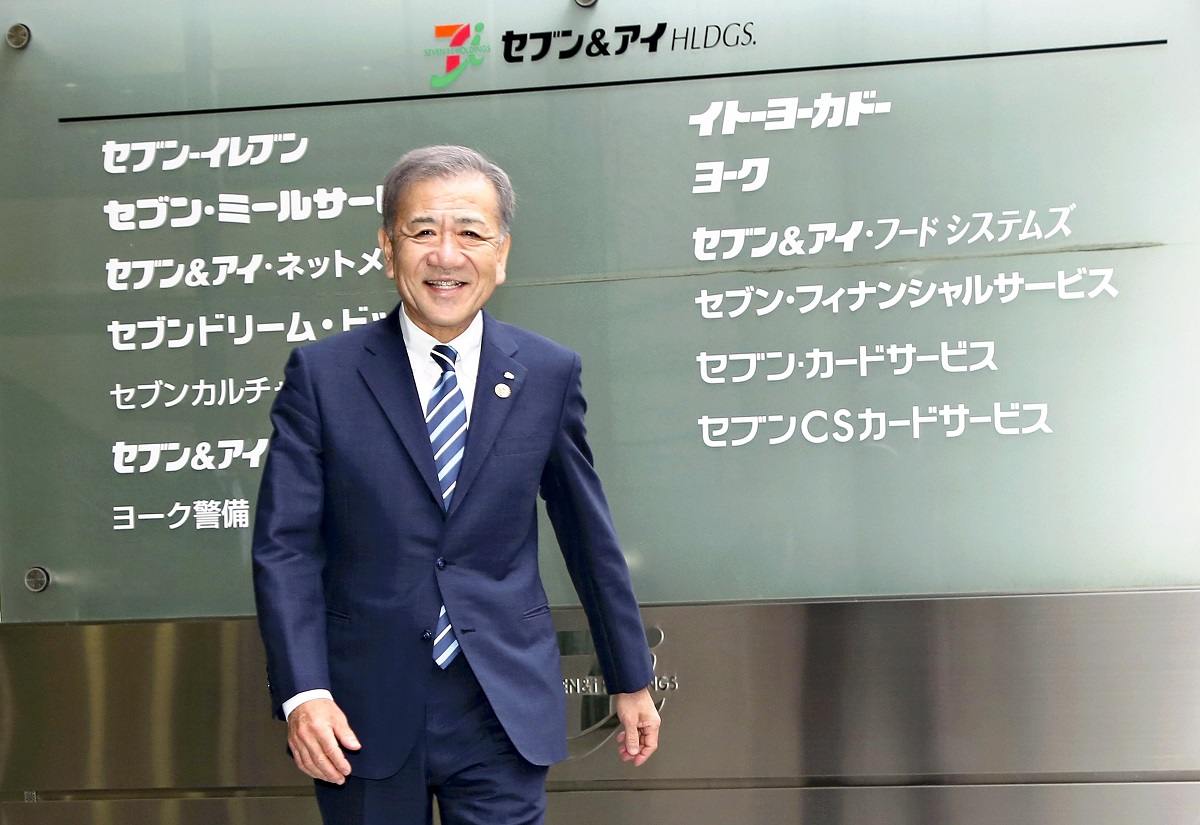 12:00 JST, March 5, 2021
At the time [when I joined Seven-Eleven Japan Co. in 1980], there were about 800 Seven-Eleven convenience stores in Japan and a new branch had opened near my home in Tokyo.
I did some research on the company when I was job hunting and learned that they were aiming to revitalize the medium- and small-sized retail industry by opening stores through franchising, rather than owning outlets. I never dreamed that the company would grow to its current size. I decided to join the company because I saw the potential in the new way of thinking. I was a student and, to be honest, I felt the Seven-Eleven brand was cool.
I was first assigned to a store in Koriyama, Fukushima Prefecture. In December that year, the Tohoku region was hit by heavy snow over the Christmas period. Electricity and gas were cut off for a few days and many supermarkets closed.
Under such circumstances, Seven-Eleven Japan delivered onigiri rice balls and bento meal boxes to the region from Tokyo and the convenience stores continued to operate lit by candles and with staff using calculators. Customers thanked us for helping them, which made me realize that our role is to support people's daily lives. The experience had a huge impact.
At the head office, Isaka mainly worked on product development.
To launch new products, it is necessary to get the OK from executives who taste the products. Once, I received 11 rejections in a row from then Chairman Toshifumi Suzuki for a hiyashi chuka cold noodle I had proposed. No matter how many times the product was rejected, I couldn't see what was wrong with it.
When I was thinking about noodle characteristics such as flavor and texture, someone said chewiness and firmness were important, which was a great hint.
I asked restaurants famous for hiyashi chuka to share some of their products with us. I measured the firmness and other aspects of the noodles with precision equipment and found that their firmness was very different from that of the product I was developing.
I went back to the manufacturers for help and was able to re-create the product from scratch based on the data and finally commercialize it.
A lot of people are involved in the management of convenience stores and products. I learned from that experience that it is important to clearly identify a goal and aim for it.
When I became president of Seven-Eleven Japan in 2009, I changed the company slogan from "I'm glad it's open," to "Close and convenient for your daily life."
At that time, Seven-Eleven's main customers were men, but the number of working women was increasing and there were more and more elderly households. I thought it was necessary to change our stores into ones that were familiar and convenient for everyone. We expanded the range of such products as fresh foods and small side dishes.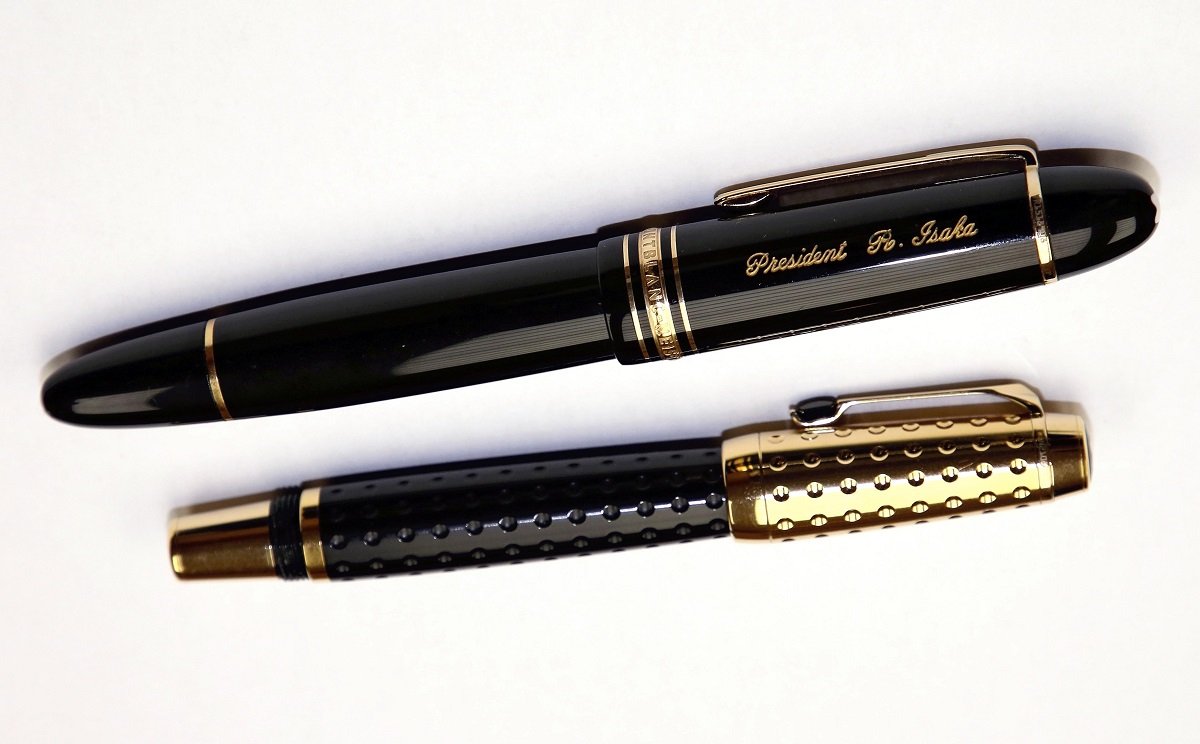 Isaka became the president of the holding company Seven & i Holdings in 2016.
Now, I have to pay attention not only to the convenience store business but also to other businesses. The coronavirus pandemic has brought about major changes in consumption. With food in particular there are more opportunities to eat at home and there is demand for food that is not only delicious but also easy to prepare and nutritionally balanced. The whole group has to work together to respond to such high expectations.
The demand for home delivery services will continue to grow in the future. We are now promoting a "last-mile" strategy to effectively deliver products by sharing our group's distribution networks with convenience stores at the heart of the initiative. We plan to enhance services to enable customers to order such items as meals from department store food courts.
Isaka is enthusiastic about environmental issues.
Seven & i Holdings announced the Green Challenge 2050 plan two years ago. We spent about a year figuring out our company's environmental footprint and holding discussions, and then we set up specific goals to be achieved by 2050 in four areas, such as carbon dioxide emissions and the reduction of plastic use.
Natural disasters have increased in recent years. In the event of flooding, a lot of work needs to be done before store operations can be resumed, such as removing products and equipment so that mud can be cleared.
We are now experiencing firsthand the risks of climate change and environmental degradation.
There are limits to what a single company can achieve. Nevertheless, we are determined to start with what we can. We have stores all over the country so I hope we can collaborate with local residents.
To ensure the issue does not end up being just a statement, we have decided that the achievement level of our carbon dioxide reduction targets will be reflected in the bonuses of our directors.
We have appointed a leader for each of the four target areas and are encouraging them to work systematically. In the area of plastics, for example, we appointed the head of the convenience store product division to lead efforts, as convenience stores use a large amount of plastic. I think they'll have to work hard on their respective goals.
Consumer awareness is certainly changing. Consideration for the environment will be necessary to become the retailer that consumers choose to visit.
In August last year, Seven & i Holdings announced it would acquire Speedway, which operates 4,000 convenience stores and gas stations in the United States, for $21 billion (about ¥2.2 trillion). The acquisition is expected to be completed soon.
The population of North America will continue to grow, and we believe that it will grow steadily. It was a deal that we definitely wanted to make.
The directors met to discuss the deal once a week, trying to examine the opportunities and risks from all angles. These meetings were held at a pretty fast pace and discussions were always heated. Usually, the board meets once a month.
Eventually, 13 directors, including outside directors, unanimously agreed to the acquisition. I think we made a good business decision.
We are already operating more than 9,000 Seven-Eleven convenience stores in the United States, and the Japanese style of handling a wide range of fresh products has taken root.
Customers at Speedway convenience stores mainly buy goods such as cigarettes while refueling their vehicles, but we want to change that going forward. I have known the president of the U.S. unit of Seven-Eleven for more than 10 years. We will make sure that we are on the same page with our goals.
In the United States, cars are an essential form of transportation. While people are increasingly critical of gasoline cars, Speedway gas stations will continue to be an important infrastructure in people's daily lives. When electric vehicles and fuel-cell cars become more widespread, these gas stations can be turned into refueling stations for such vehicles. We would like to be able to help customers with both their transportation and shopping needs.
When a company grows to become a huge group operating in Japan and abroad, management responsibilities also grow heavier. We will listen to the opinions of many people and reach logical conclusions. Our approach will not change.
Key numbers
25 mil. customers
The group operates 22,500 outlets in Japan, including about 21,000 Seven-Eleven convenience stores, as well as Ito-Yokado supermarkets and Sogo and Seibu department stores. The group's outlets serve 25 million customers daily. As of the end of February 2020, the group had 138,800 employees, including temporary workers.
---
Ryuichi Isaka
Born in 1957 in Tokyo, Isaka graduated from Aoyama Gakuin University's Faculty of Law. In 1980, he joined Seven-Eleven Japan Co., where he served as a director and head of the food department in the product division, among other posts. He became the company's president in 2009. In 2016, he became the president of Seven & i Holdings.
---
Add TheJapanNews to your Google News feed.