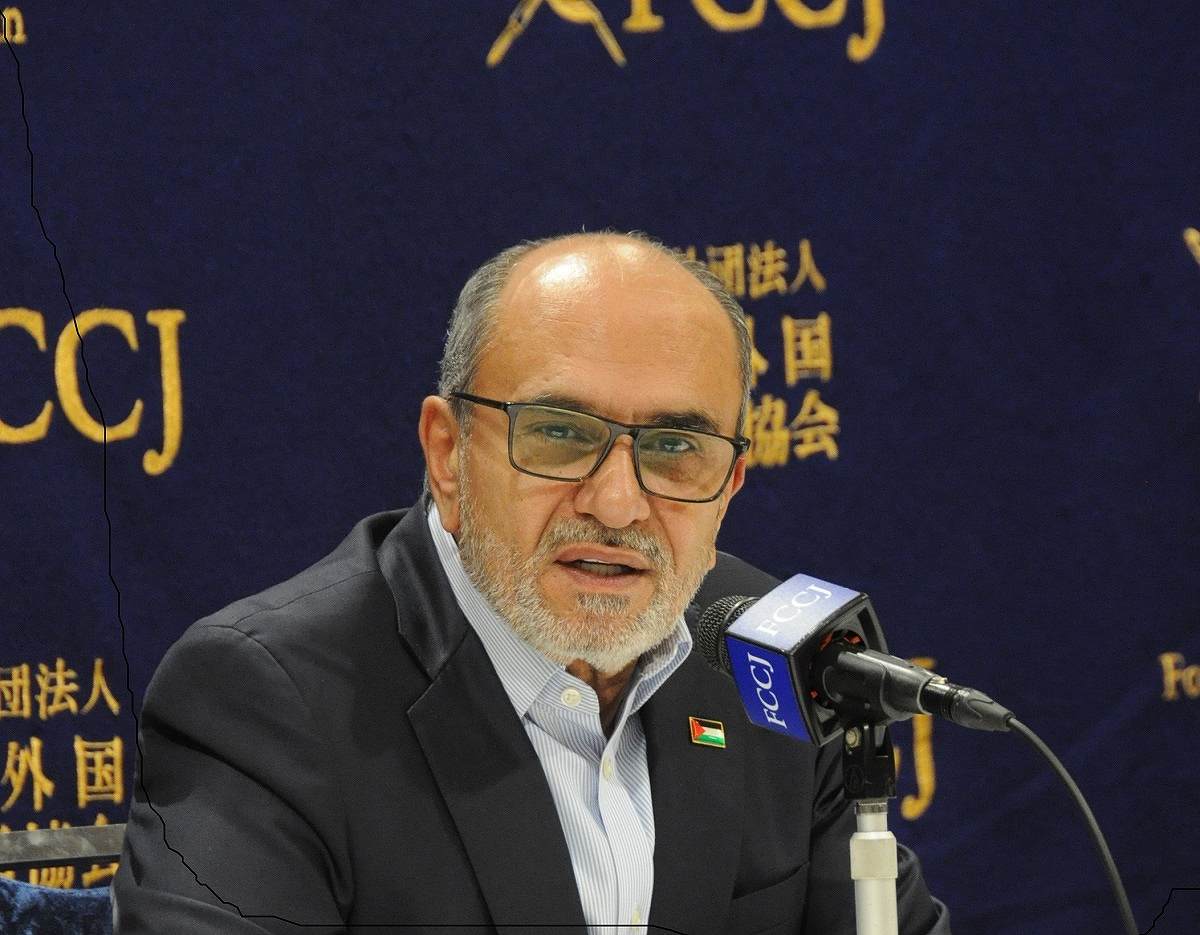 20:39 JST, October 13, 2023
As retaliatory Israeli military attacks on the Gaza Strip continue, Palestinian Ambassador to Japan Waleed Siam held a press conference in Tokyo on Friday, stating, "We condemn the violence on both sides."
The ambassador called for an immediate ceasefire from both Israel and the militant group Hamas which effectively controls Gaza.
Siam, who for 25 years has served as the Representative of the Permanent General Mission of Palestine in Japan, strongly condemned the Israeli attacks that have resulted in many casualties, saying, "Carpet-bombing is going on in Gaza." He also declared, "This is a genocide of the 21st century."
"Hamas is not part of the Palestinian Authority," he added.
Siam acknowledged the historical roots of the current conflict, saying, "The core problem of what's happening today is not because of today or yesterday, it goes back in history. Palestinians have been under Israeli military occupation."
Regarding the Israel Defense Forces' Friday-issued warning urging Gaza citizens to evacuate to the southern areas, he expressed a clear stance of nonacceptance, saying, "If somebody calls your house and says, 'Hello, please get out of your house; I'm going to bomb it.' What would you do?"
He added, "Any country that wants to interfere to stop the bloodshed, we welcome [them]," seemingly expressing a desire for international intervention to halt the attacks.
Add TheJapanNews to your Google News feed.