Peace Bell Ceremony is Held Ahead of Intl Day of Peace; Bell from Japan Rung in U.N. Ceremony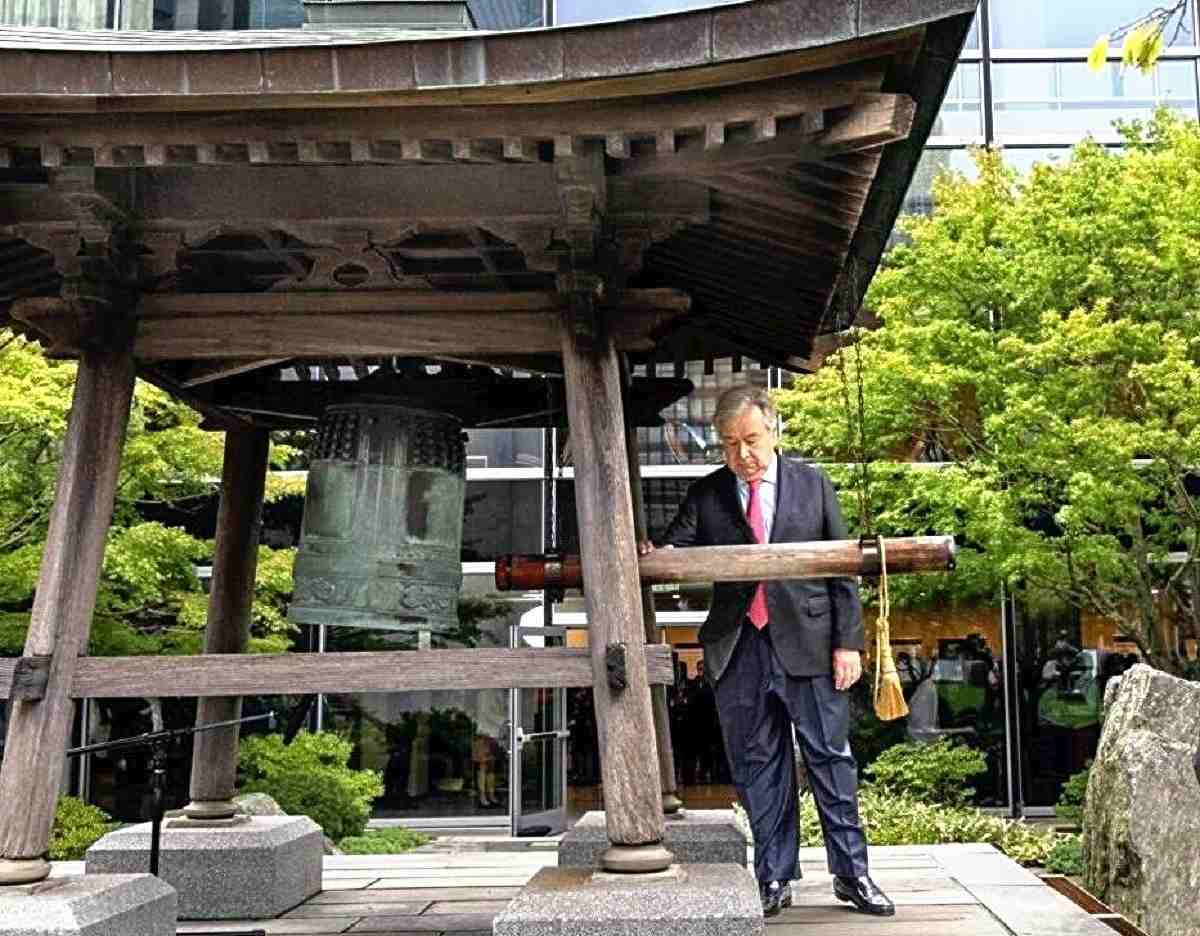 17:27 JST, September 15, 2023
NEW YORK — U.N. Secretary General Antonio Guterres rang a bell from Japan during a ceremony held on Wednesday ahead of the International Day of Peace to pray for a world free from war and conflicts.
"Drop by drop, the poison of war is infecting our world … eroding human rights and the security and well-being of all people," Guterres said during the ceremony at the U.N. headquarters. "Now more than ever, we need global solidarity, collective action, commitment and mutual trust," he added.
he International Day of Peace, designated by the United Nations and observed around the world, will take place on Sept. 21.
The Peace Bell was donated in 1954 by Chiyoji Nakagawa, who served as mayor of Uwajima, Ehime Prefecture. Seiko Takase, one of his daughters, was among those who attended the ceremony.
Referring to Russia's invasion of Ukraine, Takase said: "I believe it is important to demonstrate our calls for the end of war."
Add TheJapanNews to your Google News feed.