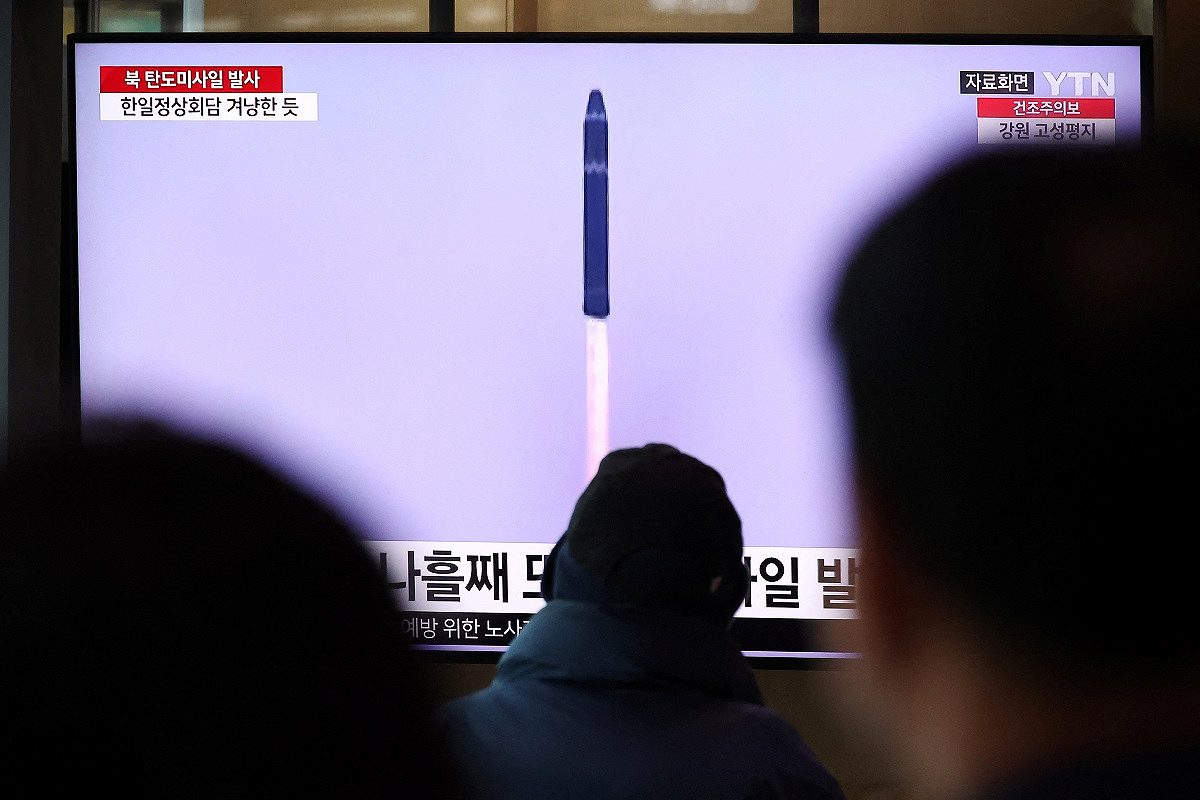 12:11 JST, March 20, 2023
TOKYO, March 19 (Jiji Press) — Foreign ministers from the Group of Seven major democracies, in a statement issued Sunday, condemned "in the strongest terms" North Korea's launch of yet another intercontinental ballistic missile last Thursday.
Before the U.N. Security Council holds an emergency meeting Monday to discuss the ICBM firing, the G-7 ministers said in the statement that they deeply regret to see the stark contrast between the frequency of North Korea's repeated violations of the relevant Security Council resolutions and the council's corresponding inaction because of "some members' obstruction."
The ministers said they call on all U.N. member states to fully and effectively implement all Security Council resolutions, and for the council's members to "follow through on their commitments," warning against China and Russia.
Since last year, North Korea has intensified its escalatory actions through a record number of ballistic missile launches, the statement said.
The ministers from Britain, Canada, France, Germany, Italy, Japan and the United States plus the European Union demanded that North Korea abandon its nuclear weapons, existing nuclear programs and any other weapons of mass destruction and ballistic missile programs "in a complete, verifiable and irreversible manner."
They also urged North Korea to accept the repeated offers of dialogue put forward by Japan, the United States and South Korea.
Add TheJapanNews to your Google News feed.