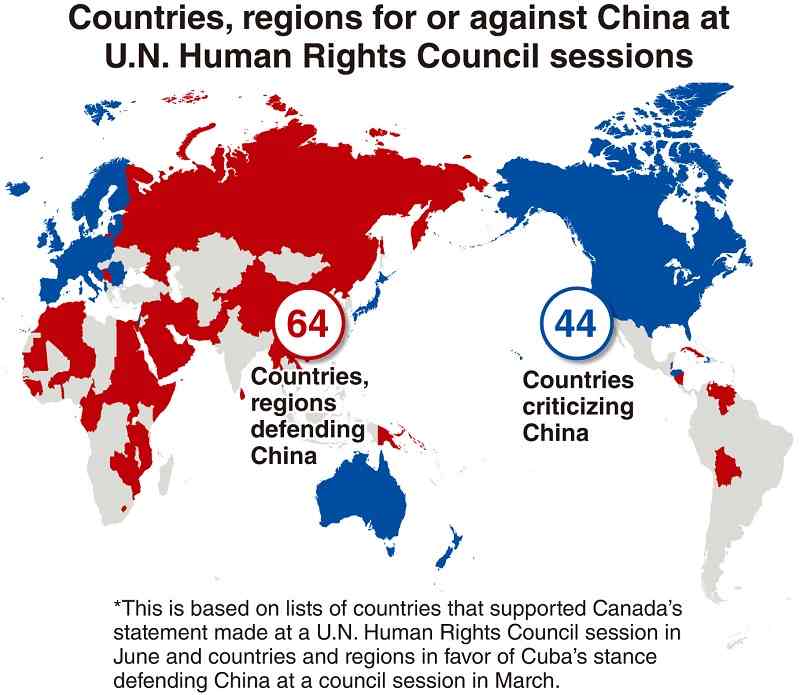 16:25 JST, July 1, 2021
MATERA, Italy /LONDON — The Group of 20 foreign ministers have confirmed the need to work together for further recovery from the novel coronavirus pandemic at a meeting in Italy, but prospects for cooperation are grim due to sharp differences over certain issues among major countries.
After the meeting, U.S. Secretary of State Antony Blinken posted on Twitter, "Multilateralism is our best tool for tackling the global challenges we face."
Foreign ministers of other countries also pressed the need for multilateral cooperation at press conferences and on other occasions. The ministers made such remarks as that cooperation among a wide range of countries is essential to solving cross-border issues such as infectious diseases and climate change.
Consisting of regional powers and emerging economies, the G20 plays a key role in leading the global economy. However, unlike the Group of Seven, whose industrialized member states share democratic values, the G20 includes countries under ironfisted rule, making consensus-building difficult.
Under such circumstances, concrete consensus-building was limited to areas in which G20 members can find it easier to cooperate, such as eradicating hunger, at the latest G20 foreign ministers meeting.
However, the United States and China were already at loggerheads.
Ahead of the meeting, the U.S. State Department implicitly criticized China by releasing a statement that said, "A multilateral vision for advancing the rules-based international order must be based on international law and support for democracy and human rights."
In contrast, Chinese State Councilor and Foreign Minister Wang Yi, who attended the G20 meeting online, said, "Multilateralism is not a high-sounding slogan, still less a facade for unilateralism."
This remark was apparently a rebuke to the United States and other countries that have imposed sanctions against Beijing over human rights issues in China.
The confrontation between the democratic camp, including the United States and European countries, and the authoritarian camp, including China and Russia, is intensifying over how much importance to place on the rule of law and human rights in creating a post-pandemic international order.
'64 countries, regions' support China
By Kentaro Sugino / Yomiuri Shimbun Correspondent
GENEVA — Assertions by Group of Seven countries, which emphasize democracy and respect for human rights, are sometimes met with opposition from a number of countries at the United Nations and other forums.
During a session of the U.N. Human Rights Council in Geneva on June 22, Canada, a G7 member state, expressed concern about the human rights situation in China's Xinjiang Uygur Autonomous Region, Hong Kong and Tibet. Forty-four countries, including Japan, the United States, Australia and European countries, sided with Canada.
However, Belarus, whose government has been criticized by the West for its suppression of domestic opposition, delivered a speech at the session "on behalf of 64 countries and regions," defending China's stance on human rights issues. The representatives of Belarus said that issues in Hong Kong, Xinjiang and Tibet are China's internal affairs.
The names of the 64 countries and regions were not disclosed. However, Cuba made a similar speech in favor of China on behalf of 64 countries and regions at a session of the U.N. council in March. According to the council's secretariat, half of the 64 countries and regions were African nations, including Ethiopia and Egypt.
Add TheJapanNews to your Google News feed.