Former Cyprus Top Diplomat Christodoulides Elected Youngest President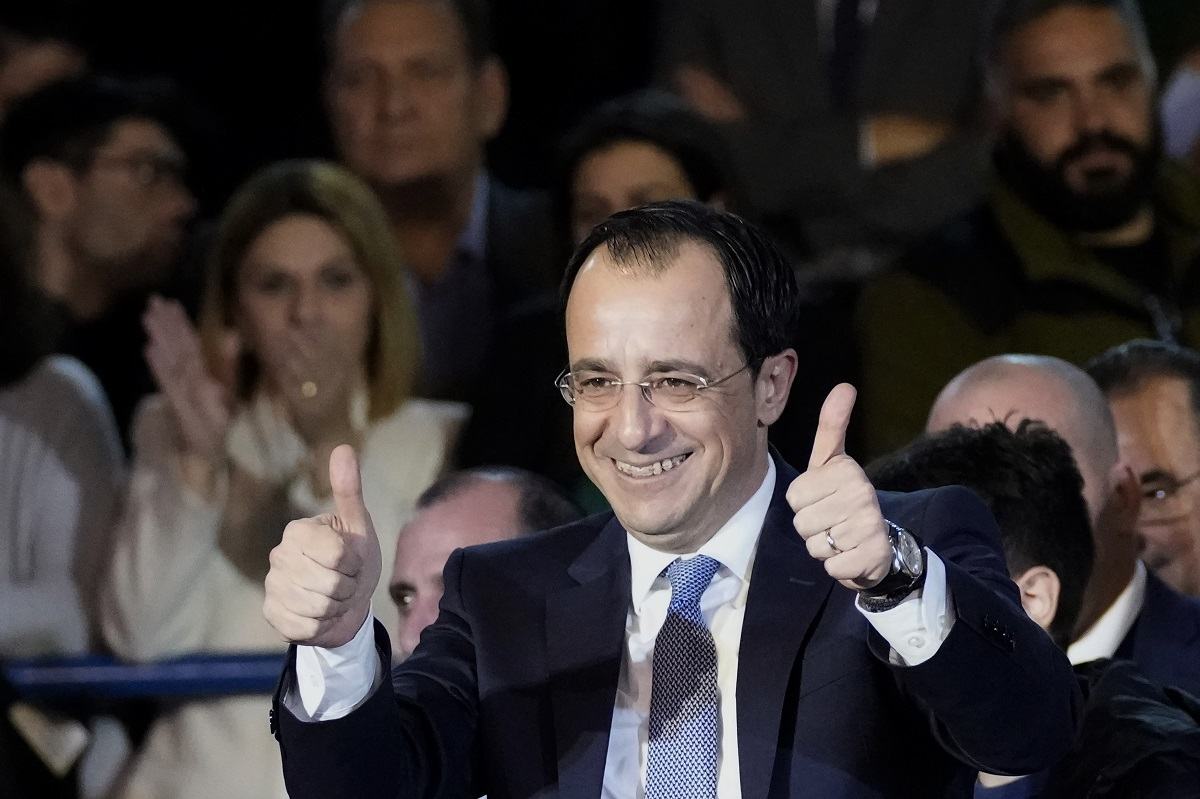 10:00 JST, February 14, 2023
NICOSIA (AFP-Jiji) — Former foreign minister Nikos Christodoulides was on Sunday elected president of the Republic of Cyprus, becoming at 49 the youngest leader of the divided Mediterranean island nation.
The seasoned politician gained 51.92% of the vote in a run-off Sunday, closely beating out communist-backed career diplomat Andreas Mavroyiannis who took 48.08% of ballots.
Widely tapped as a favorite even before last Sunday's first round of voting, he is seen as an independent backed by centrist parties that take a hard line on moribund U.N.-backed talks on ending the island's decades-old division.
His candidature sparked a schism within the conservative ruling DISY party, whose candidate Averof Neofytou was booted out of the race after coming in third place in the first round — a first in the party's history.
It is the first time a president has been elected without the support of the two largest parties, DISY and the communist AKEL, and after his victory was announced, Christodoulides said he wanted to meet with the leaders of both.
"The need to form a government of broad social acceptance was not a pre-election slogan, it was something that we will implement in practice," Christodoulides said.
He will take up his post on March 1.
Christodoulides served as government spokesman then foreign minister under outgoing President Nicos Anastasiades, but quit as minister last June to enter the race.
Christodoulides later found himself in the uncomfortable position of wooing votes from DISY, after Neofytou failed to make the run-off.
DISY would usually be expected to urge its supporters to vote against a communist-backed candidate, but Christodoulides is despised by many in the party as a "traitor" who put personal ambition over the interests of the party and the island.
With a doctorate in political science from the University of Athens, the career politician has also studied in Malta and New York.
He launched his diplomatic career in 1999, climbing up the ranks until he became foreign minister in 2018.
He previously considered that the main problems facing the Cypriot electorate were "the cost of living and housing, immigration and the Cyprus problem," referring to the island's division.
Talks have been in deep freeze since 2017 to resolve the division that resulted from Turkey's 1974 invasion and occupation of the northern third of the island in response to a Greek-sponsored coup.
Christodoulides has long taken a hawkish stance on peace talks.
He has moreover said he is open to forming alliances with extreme-right parties such as ELAM, ultra-nationalists who came in fourth place with 6% of the vote.
Christodoulides has also vowed a "zero-tolerance" approach to corruption as the island continues to deal with the fall-out from a cash-for-passports scandal that plagued the previous administration.
Add TheJapanNews to your Google News feed.