China's Domestic Production of EV Parts Driven by Strained U.S. Ties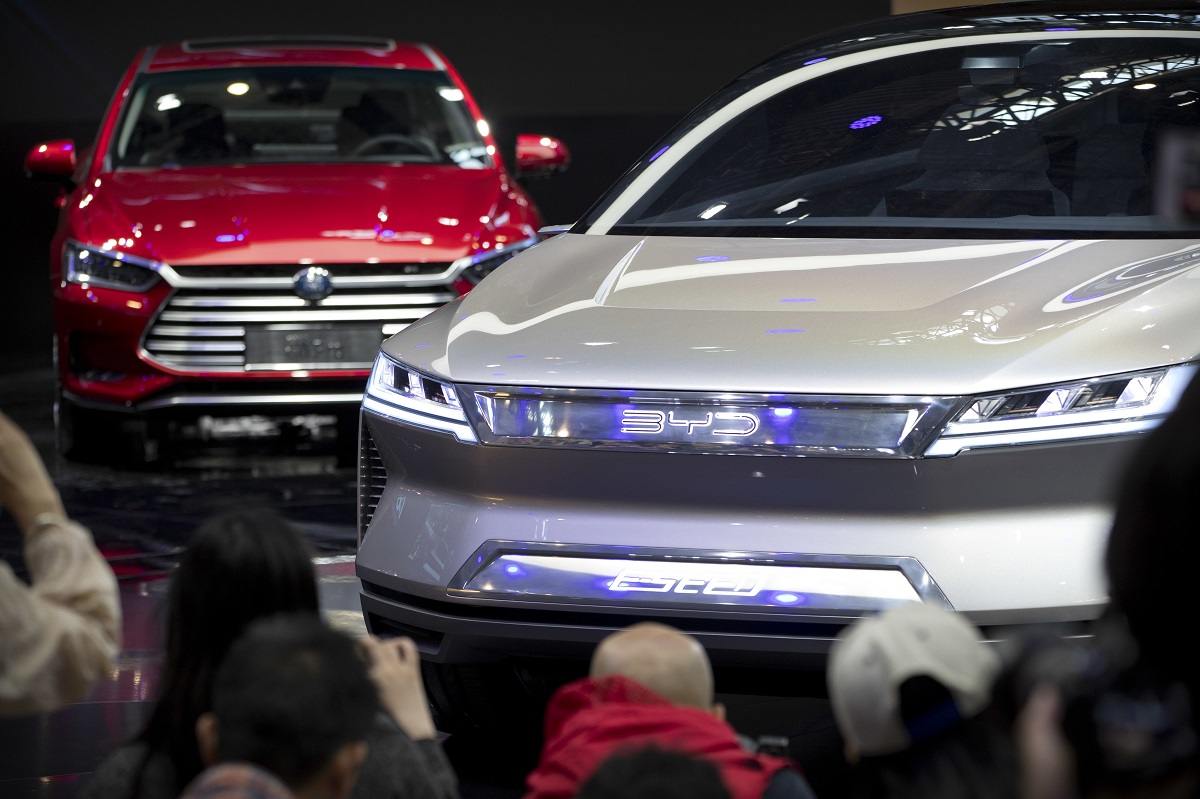 16:12 JST, September 17, 2023
China is boosting efforts to create a self-sufficient supply chain in the field of electric vehicles — an area currently seeing rapid worldwide growth. Amid China's ongoing stand-off with the United States, Beijing appears keen to outstrip Washington in terms of technological hegemony.
According to Chinese diplomatic sources, the Chinese Industry and Information Technology Ministry, which oversees the country's industrial policy, has instructed Contemporary Amperex Technology Co. (CATL) — the world's largest manufacturer of automotive batteries for EVs — to establish a wholly owned company with an eye on overseas investment.
In 2019, CATL began constructing factories in Germany, Hungary and Indonesia. The ministry's instruction is thought to relate to such foreign-based projects. While encouraging automotive battery manufacturers to expand into overseas markets, Beijing has required firms to conduct activities using sole capital to help avoid manufacturing technology leaks.
A Japanese firm that acquired shares in a Chinese automotive battery company was reportedly forced to sell its shares due to pressure from Beijing. It is thought the Chinese authorities acted to prevent the outflow of battery-related technology, in which China is seen as a world-leader.
Economic coercion
China has been working to boost its production capacity for semiconductors, primarily for use in EVs and home appliances. These so-called legacy semiconductors differ from the advanced semiconductors used in artificial intelligence, supercomputers and cutting-edge weapons.
At the request of the U.S. government, Japan and the Netherlands have been begun weighing export restrictions on advanced equipment used to manufacture semiconductors.
Late last year, a Chinese government official told Japan that Beijing would accept the restrictions if they did not impact its production of legacy semiconductors.
In the field of advanced semiconductors, meanwhile, China has been hit by U.S. rules that were tightened in October last year. The Chinese official requested that the restrictions be limited to advanced semiconductors, even following possible new regulations imposed by the Japan side.
Referencing China's strategy of dominating the global market with legacy semiconductors, an industry source said, "If [China] starts mass-producing [legacy semiconductors], it could create a situation in which other countries become dependent on Beijing. It's also possible that such a situation could be used for economic coercion."
Office device concerns
A source familiar with the workings of the Chinese government said, "Even if the United States refrains from the expression 'decoupling,' its policy of strengthening regulations against China in the areas of economy, science and technology won't change."
Concerns over tensions with Washington are apparently driving Beijing to expedite domestic production in a wide range of fields.
An internal Chinese government document reportedly stated that all office-related devices used by the central administration and state-owned enterprises should be produced domestically by 2027. According to a diplomatic source in Beijing, such moves will be stepped up in areas seen to be related to China's national security, including data, science and technology, as well as electric vehicles and other growth areas.
---
Add TheJapanNews to your Google News feed.