Exclusive: Beijing Instructs Chinese EV Makers to Use Domestically Produced Electronic Parts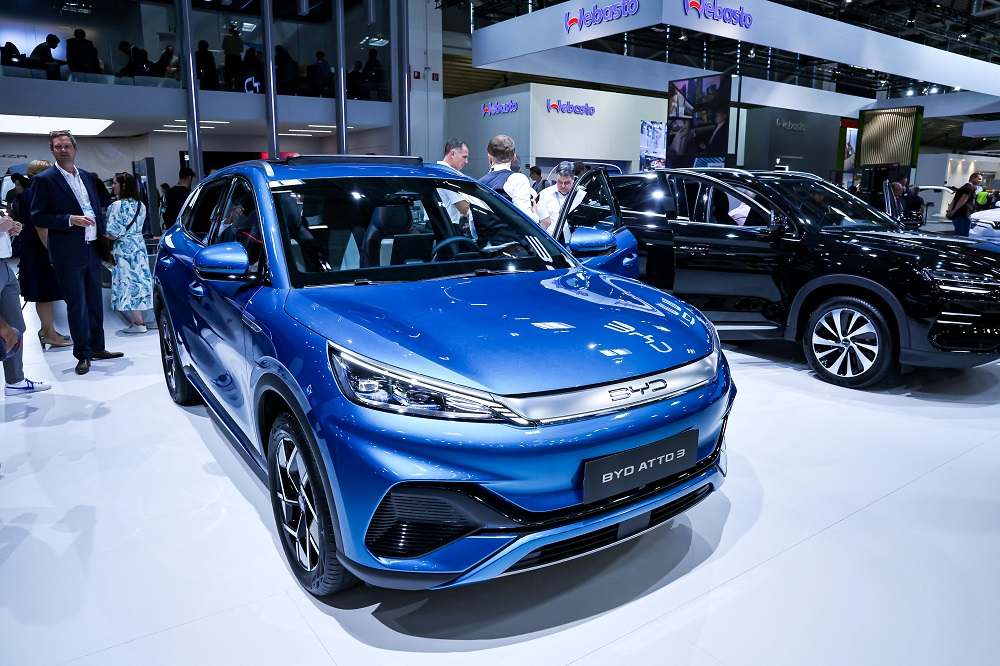 11:06 JST, September 17, 2023
The Chinese government is unofficially instructing its electric vehicle makers to use domestically produced electronic components, including semiconductors, The Yomiuri Shimbun has learned.
China is believed to be aiming to establish a self-sufficient supply chain for EVs, a rapidly growing field in the global market. Japanese, U.S. and European parts manufacturers are highly likely to be excluded from supplying Chinese EV makers in the future. Going against its own slogan of "high-level opening up" with other countries, Beijing appears to be stepping up efforts to exclude foreign firms from growing fields.
According to sources, the instruction was given verbally by a former Chinese industry and information technology minister at a meeting that was held last November involving representatives from domestic automakers.
The former minister reportedly not only asked the manufacturers to use domestically produced parts but also called for setting targets for the proportion of domestically produced parts used in EVs. If the makers fail to meet these targets, they may be subject to penalties, the sources said.
On Sept. 1, the Industry and Information Technology Ministry, the Finance Ministry and other entities released plans to steadily develop the auto industry during 2023-24, detailing Beijing's intention to ensure the stability and efficiency of the industry's supply chain, as well as to establish a framework in order to oversee it. China is also expected to inspect the proportion of domestically produced electronic parts used in EVs and introduce a certification system for automotive batteries.
"The instruction was given verbally by the former minister to leave no evidence of the exclusion of foreign firms," a diplomatic source in China said. "By clearly stating in the work plans that the supply chain will be reinforced, [Beijing] is trying to ensure that manufacturers use domestically produced parts."
According to a Chinese research institute, the Chinese auto parts market was worth 3.88 trillion yuan (about ¥78 trillion) in 2022, and is expected to grow to 4.8 trillion yuan (about ¥96 trillion) by 2028. Parts manufacturers from Japan, the United States and Europe have traditionally dominated the Chinese market, but Chinese companies have reportedly improved their auto parts manufacturing technologies significantly by forming joint ventures with foreign firms that absorb their technologies. In the process of rapidly shifting from gasoline-powered vehicles to EVs, Chinese automakers have been building their own systems to procure electronic parts, which are the core of EV production, without relying on foreign parts makers, and they have already obtained all relevant technologies except for the drive units, according to the sources.
"If Chinese companies start aggressively competing in EV parts production, Japanese, U.S. and European makers will lose their international competitiveness," a source said. "Chinese products will also dominate the global market in other fields such as fuel cell vehicles."
Add TheJapanNews to your Google News feed.