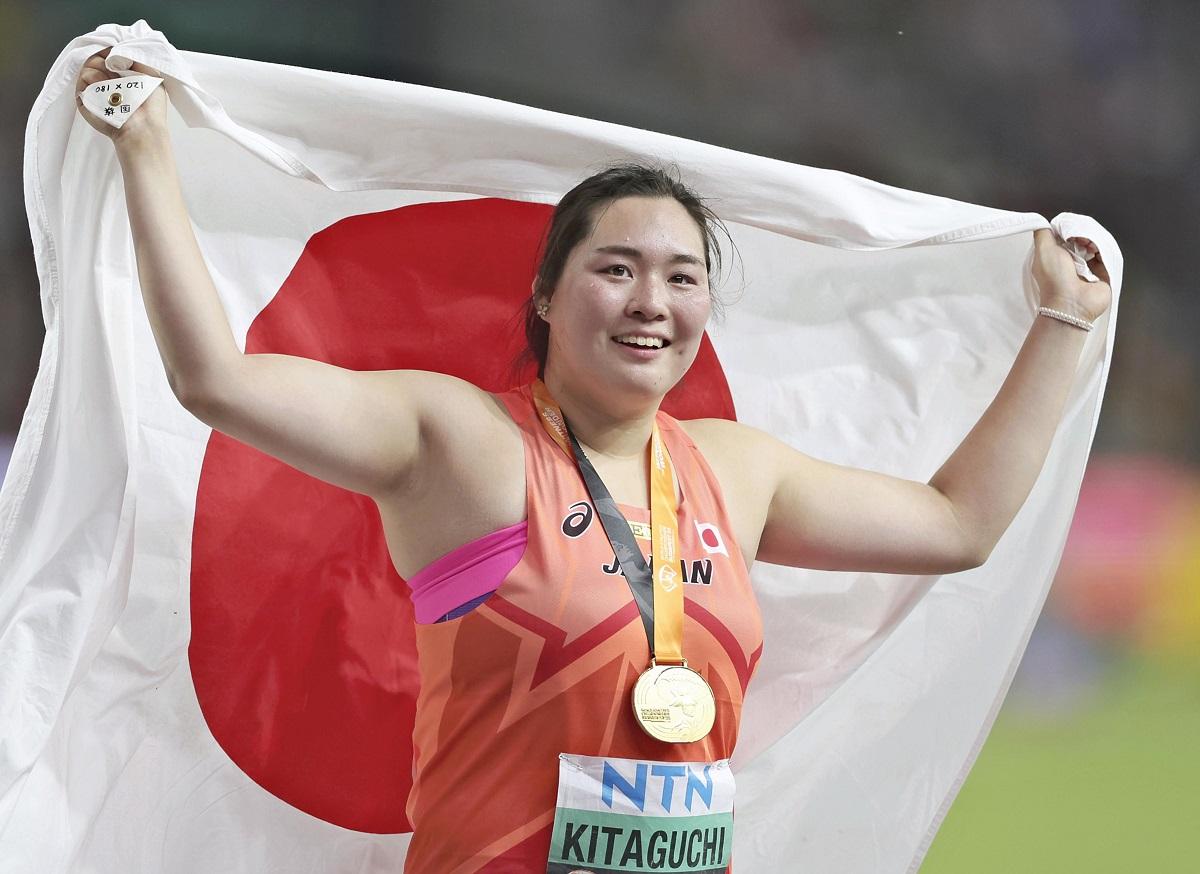 16:29 JST, August 26, 2023
BUDAPEST — Down to her last attempt and sitting in fourth place, Haruka Kitaguchi came up with the big throw she needed to snatch a dramatic victory and secure a place in Japanese sports history.
Kitaguchi won the women's javelin at the World Athletics Championships in Budapest on Friday with a dramatic final throw of 66.73 meters, making her first-ever Japanese woman to win an athletics world or Olympic gold outside of the marathon.
"I'm strong when it comes to the last throw," Kitaguchi said she told herself before the final attempt.
With her victory, which added to the bronze medal she won last year in Eugene, Ore., the 25-year-old Kitaguchi fulfilled the Japan federation criteria for selection to Japan's team to the 2024 Paris Olympics.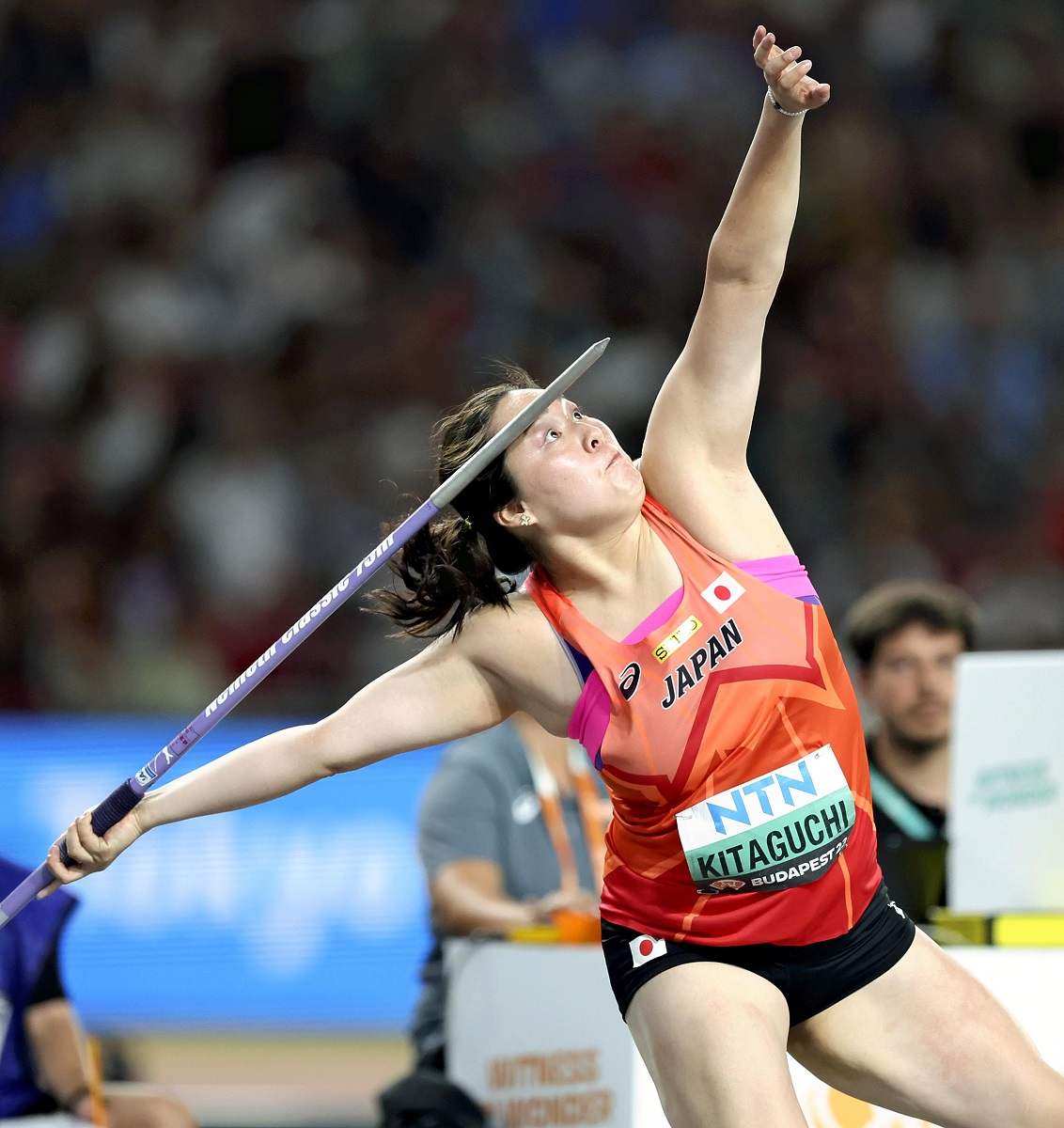 Kitaguchi's gold was the first by a Japanese woman at a world championships since Hiromi Suzuki won the marathon at 1997 in Athens. It was the fifth overall at a world championships or Olympics.
Kitaguchi gave Japan its second medal in Budapest, after Masatora Kawano won the bronze in the men's 35-kilometer race walk on Thursday.
On Friday, Kitaguchi was in fourth place with a best throw of 63.00 meters when she uncorked the winning effort on her sixth and final attempt, relegating Flor Ruiz Hurtado of Colombia to the silver medal.
Ruiz Hurtado had led throughout the competition with a throw of 65.47 on her first attempt. Mackenzie Little of Australia took the bronze at 63.38.
Kitaguchi, who trains in the Czech Republic under a Czech coach, went into Budapest ranked No. 1 in the world, and set the Japanese record of 67.04 at a meet in Poland in July.
It has been exactly 10 years since Kitaguchi started the javelin in her first year at Asahikawa Higashi High School in Hokkaido. "I chose to do something that no one else had done," she said. "I am very happy to have achieved a result that no one else has been able to do."
Add TheJapanNews to your Google News feed.