Unbalanced Information Diet: Warped Lens on the World / YouTubers Post Attention-Grabbing Videos to Rack up Views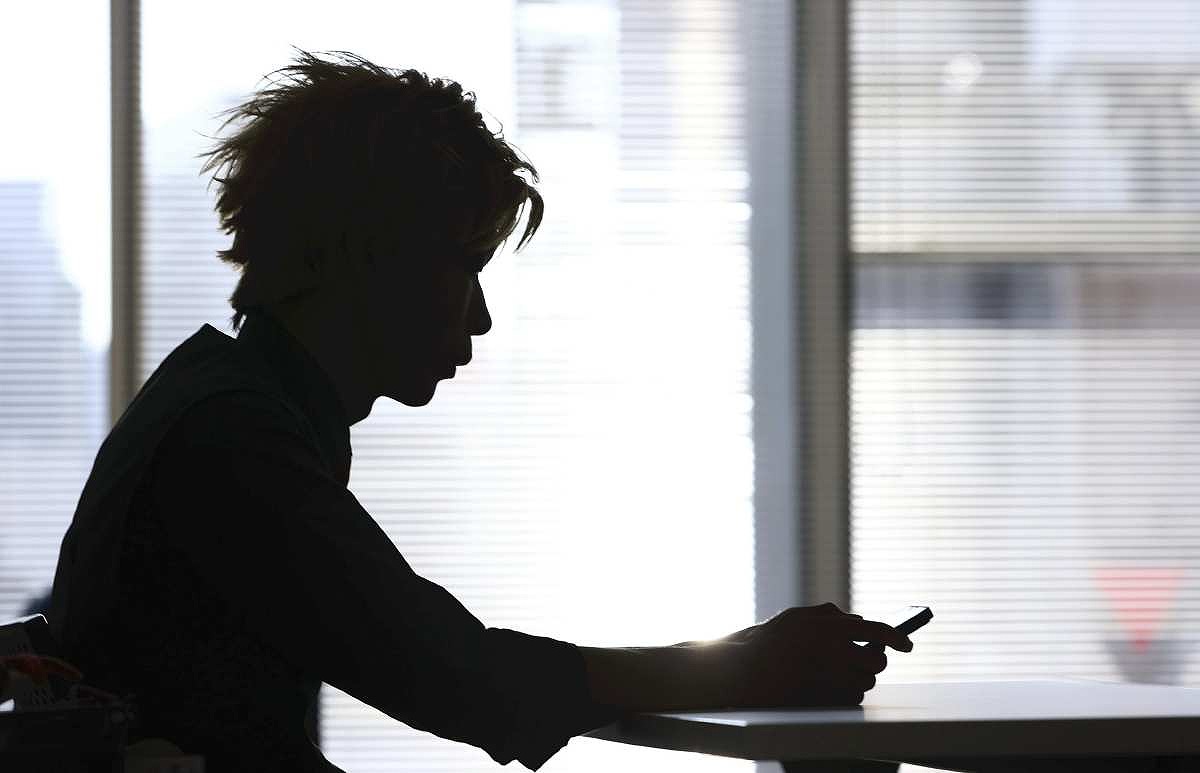 The Yomiuri Shimbun

6:00 JST, October 13, 2023
"I regret telling lies throughout the court trial. I have wanted to apologize to this day," a 24-year-old part-time worker from the Tokai region confided to The Yomiuri Shimbun.
The man was detained for 29 days as a result of being found guilty in January of insulting someone on the internet in a slander case.
The man pleaded not guilty in court on the grounds that the comments were not intended to be against the victim.
He told The Yomiuri Shimbun that while in the detention center, he began to recognize that he should not have posted the comments. Regarding the reason for making the false statements, the man said that he "was flustered by the moves to bolster penalties for slander."
In March last year, the man posted slanderous remarks on X, formerly Twitter, against Takuya Matsunaga, 37, a company employee who is involved in activities to the prevent traffic accidents. Prior to the slander case, Matsunaga lost his wife Mana, 31 at the time, and eldest daughter Riko, 3 at the time, in a car accident in Ikebukuro, Tokyo, in April 2019.
"It seems to me that you [Matsunaga] are fighting for only money and sensation."
"Do you think Riko and Mana in heaven will be happy about what you are doing?"
The man said that he uploaded the posts as he pitied the person who caused the car accident, who was sentenced to prison even though he is very old.
It was not the first time he had slandered others with offensive words. At the root of his behavior was a need for approval.
He had originally posted about his hobbies on X, but he was not happy because he got no "likes," he said.
Three months before the case involving Matsunaga, he posted a video meant to attack someone. Many people watched the video. "I was happy with the response," he said. After that, he began to upload posts meant to agitate or make fun of others.
"He's not able to resist the temptation to seek approval from others, and he's likely to commit a similar crime again," Matsunaga said about the man when appearing in a hearing of the case in December last year.
The man stated during the trial that he would not send messages on the internet, but he continues posting online.
"I don't want to hurt people anymore, but I still want to be the center of attention," he said.
One of the problems in cyberspace is the echo chambers that exist where people on social media connect with others who have similar interests, resulting in people encountering only similar ideas and developing extreme opinions.
A 33-year-old tech worker living in Yamanashi Prefecture used to be at the center of such an environment. It started in December, when he came to know on X, formerly Twitter, an alleged wrongdoing by an organization.
"I felt triumphant at the time," he said. Prior to the incident, he had been unhappy that a representative of the organization had criticized one of his favorite characters. Now, he was uplifted.
The allegation was disclosed by an influencer with 200,000 followers. The tech worker became engrossed in YouTube videos posted by the influencer recounting in a witty manner problems related to the organization.
A list of recommended videos based on his browsing history included posts that take issue with the organization's activities. He started looking at his smartphone all the time, even while eating or doing the laundry. Watching videos became a part of his daily life.
In less than two weeks, he started attacking the organization on social media.
"Something's wrong with your head."
"You should go to the hospital as soon as possible."
He attacked supporters of the organization with these strong words. Then, followers of the influencer followed him one after another. He felt a sense of unity with them.
Some targets of his attacks did not stay silent.
"When I made a comment, they would sometimes pay me back 10-fold," he said.
He became angry at people who confronted him from behind their screens. If they refuted his comments, he would constantly give them low ratings.
He finally snapped out of it two months later when he suspected that the influencer was making misguided criticisms on a topic related to the profession he used to have, and he lost confidence in the influencer. Looking back, he recognized that he may have been criticizing people based on uncertain information.
"I wasn't able to overlook some opinions that I would normally pay no mind to and my views became increasingly biased," he said. "I was in a crazy situation."
Becoming offensive
A recent overseas study found that people who get caught up in echo chambers do not modify their opinions when exposed to opposing ideas. Rather, they become offensive. They eventually lose the will to have a dialogue and resort to merciless language in place of using violence.
"Shut up!"
"Die quickly!"
Several years ago, a man in his 60s living in eastern Japan was repeatedly making those comments on X every night, targeting a people who have a different political view from his. "I had no choice but to deny their existence," the man said.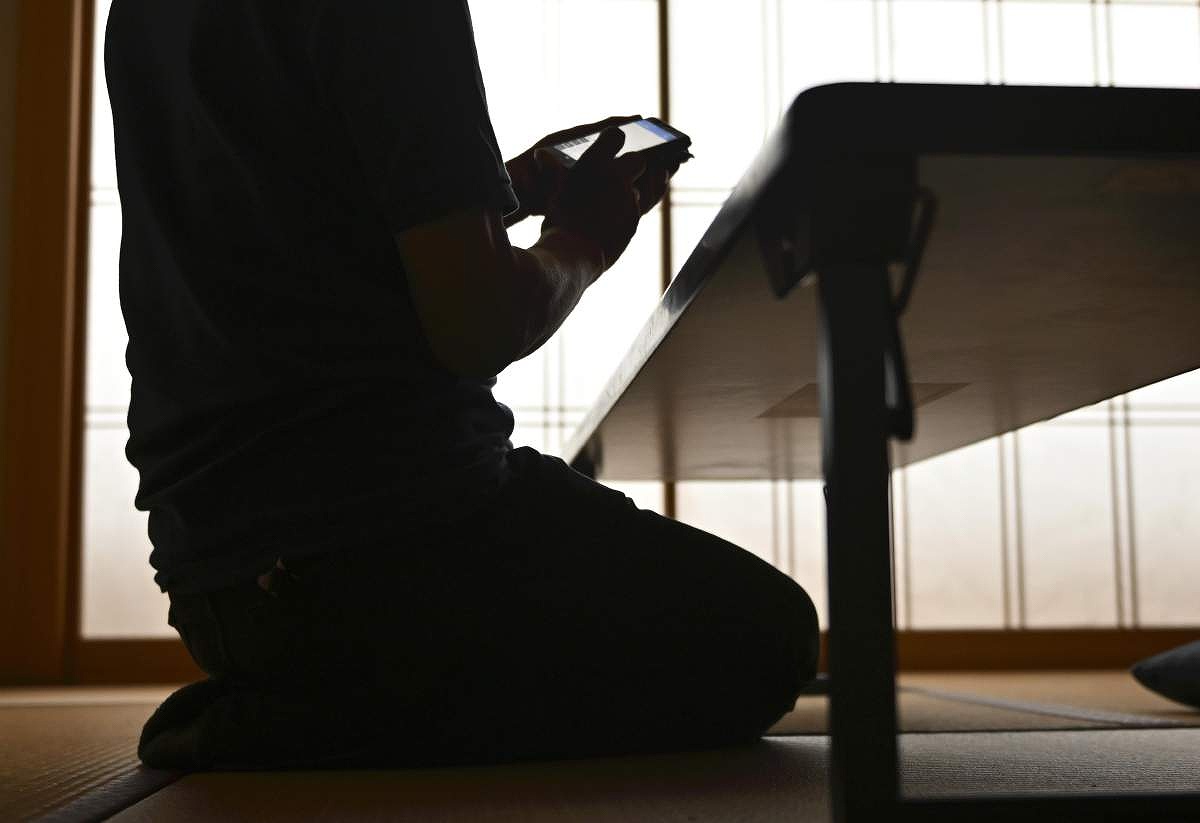 It was a time when the issue of hate speech against non-Japanese people living in Japan was a topic of hot discussion on the internet. The man, who was against excluding these people, followed only those who had similar opinions to his own. Initially, he replied calmly to criticism from people who did not share his ideas.
At the time, he held a corporate managerial post, which was stressful for him due to the heavy workload and difficulties in handling subordinates. He lived away from his family because the company had transferred him to another area. When he returned from work late at night, he usually drank alcohol and scrolled through X.
He felt he would never accept the opposing side's arguments, which were encouraging discrimination against non-Japanese people. In addition, no matter what he said, there would be no agreement or compromise. He was called a "leftist" and a "traitor to the nation." He was so frustrated. Under the influence of alcohol, his frustration increased and he often lost his temper.
He increasingly began uploading posts that denigrated the opposing side. His employer took notice of his posts, and he was forced to resign.
"I don't want to remember that time anymore," he said. "We denied each other, and our emotions were out of control."
Craving influencers' recognition
"I wanted an influencer to recognize me," said a male company employee in his 40s living in Osaka Prefecture, explaining why he uploaded offensive posts in the past.
The man became a strong believer in conspiracy theories in November 2020 as he was viewing posts on X and other sites about the U.S. presidential election. He became especially attached to an influencer who has 100,000 followers.
Each time he posted a radical opinion to sympathize with the influencer or demanded an apology from anyone critical of him, the influencer "liked" his post, which further disseminated his statements.
"I felt so good to be acknowledged," the man said. "It also gave me a sense of superiority over my peers."
The man, who no longer believes in conspiracy theories, said: "Any group in an echo chamber is like a cult, and influencers are the gurus of the cult. Followers get angry if the guru is repudiated. That kind of feeling drove me to be so offensive."
Add TheJapanNews to your Google News feed.