Classroom Crisis / Japanese Students Compete on Drug Overdoses to Gain Approval of Peers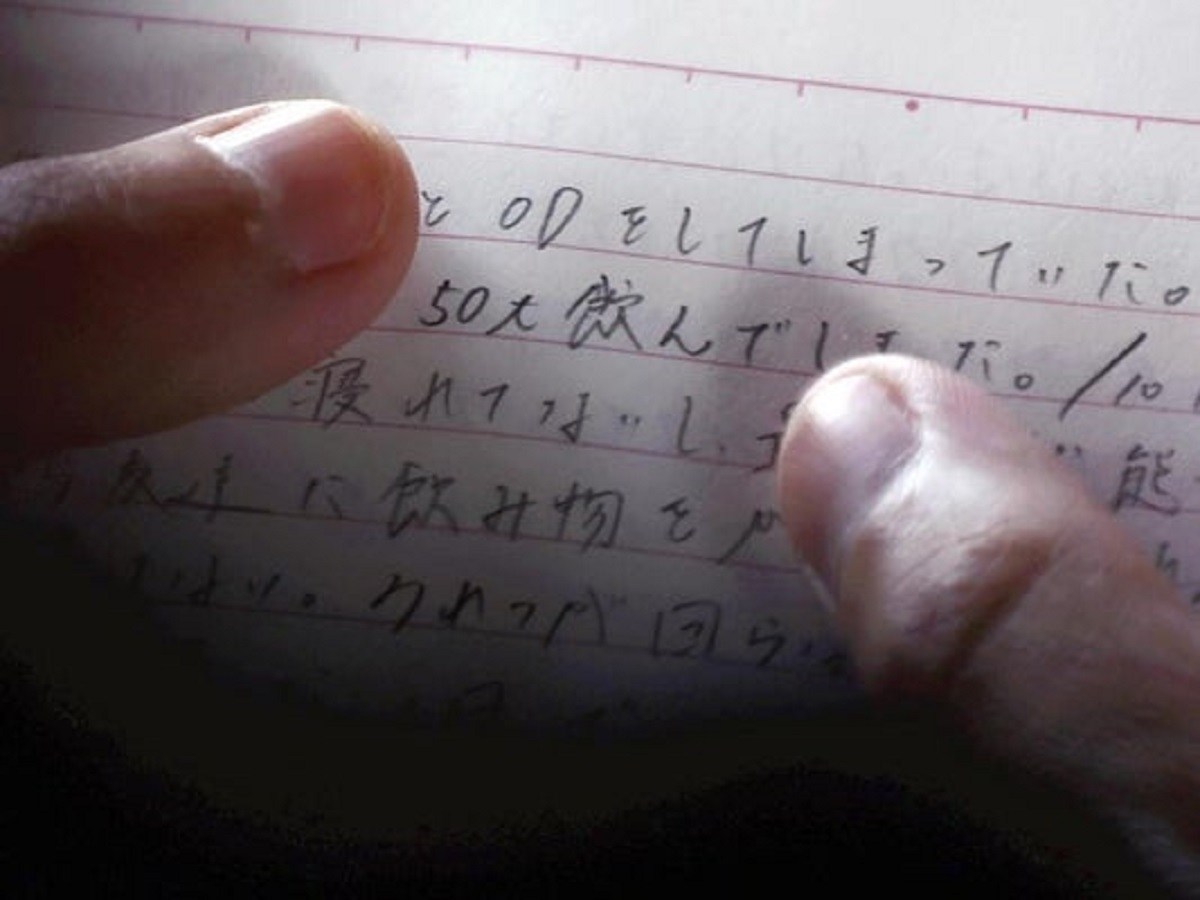 The Yomiuri Shimbun
20:00 JST, June 10, 2023
This is the fourth installment in a series probing the threat posed by digitization in schools.
***
A third-year college student, 20, living in Tochigi Prefecture, had had good grades ever since elementary school. When she was in the third grade of junior high school, she was an honor student and served as vice president of the student council. But she felt pressured as she was unable to keep the class in order. Having no one to talk to about her problems, she turned to the followers of her Twitter account.
Becoming absorbed in the social media platform, she found a post by someone she now knows. It said, "You can forget all the bad things." The post apparently referred to an experience of taking large quantities of an over-the-counter drug. When the student clicked the link in the post, she found a number of similar posts about overdosing presented as if to encourage the practice.
Deliberately overdosing on over-the-counter drugs to escape mental anguish has grown into a serious problem especially among young people. Ingesting large amounts of over-the-counter medications can be life-threatening, with people losing consciousness and suffering acute poisoning.
The student took excessive amounts of an over-the-counter drug for the first time in the winter of 2018 when she was a freshman in high school. Although she had entered one of the most prestigious schools in the prefecture, she felt inferior to her classmates, who all excelled academically, and did not fit in with them.
She wanted to forget everything so badly that she took a large amount of an over-the-counter medicine she bought at a drugstore. When she tweeted about the experience, she received many "likes," represented by a small heart. She said she then felt like her existence was recognized.
After the start of the new year, her desire for approval and recognition online grew further. On Twitter, she found many people who took more drugs than she did and received many "likes." She came to hope that people would more care more about her. Her pace of taking excessive amounts of medicine increased, and by the spring of 2019, when she was in the second year of high school, she had come to take them almost every day. In the summer of that year, she collapsed at school.
It was February 2020 when she got the chance to get back on her feet. She met young people who also found it hard to enjoy their school lives at an organization working to create places for children to play and learn in the prefecture. They cared for her and asked her to go for lunch, for instance. She felt more at ease than when receiving "likes" online.
She stopped using Twitter when she entered college. "In those days, I lost my composure on the internet," she recalled recently.
One in 60
In a survey of about 44,000 high school students on their use of drugs conducted by the National Center of Neurology and Psychiatry in fiscal 2021, 656 students said that they had abused over-the-counter drugs in the past year, which is about one in 60 high school students, or one in every two 30-student classes.
One of the reasons behind young people talking about their overdoses on social media sites is their need for approval, or the desire to be recognized by others as a person of value. "There is also a phenomenon in which young people compete with each other on social media over the amount of drugs they took or how hard it is to gain the 'approval' of others," said Toshihiko Matsumoto, director of the center's drug dependence research department.
There is an increasing sense of urgency felt by teachers and others at schools. "I am sometimes surprised to find that 'good children" with no behavioral problems become addicted to drugs," said a 34-year-old female school nurse at a public high school in the Tokai region.
The nurse said that although the reasons for children starting to take excessive amounts of drugs vary, ranging from relations with school friends to parent-child relationships, she feels that the influence of the internet is significant. Some children started taking drugs after learning about overdosing through online posts by those who experienced it, or escalated their practice after starting to post about their experiences of overdosing online, she said.
Ruined mental health
There are also children who ruin their mental health after becoming dependent on social media.
A 14-year-old third-year junior high school student in Kanagawa Prefecture entered a difficult-to-enter private junior high school after studying hard in the spring of 2021. However, she was unable to keep up with her classes, and her parents became angry, which made her start taking excessive amounts of over-the-counter medication around May that year. On a website for posting novels, which she had frequented since around when she was in the fourth grade of elementary school, she found a lot of "recommended" content praising the use of excessive amounts of drugs. One said that the overdose made them feel like they were "dreaming." The student came to think the practice was "cool."
She wrote a "novel" about her experience of overdosing and posted it on a website. The more details she wrote about the elevation of mood and the times she felt nauseous after an overdose, the more "likes" she received. She was so happy that she even tweeted, "I will upload my next 'work' when I get 2,000 likes."
In the winter of 2021, her worried mother took her to see a doctor who diagnosed her as needing mental health treatment. After seeing a doctor and receiving counseling, she became free from her dependence on drugs a year ago and deleted all of the "novels" about her experiences.
"I thought no one should behave like me after reading my novels," she said. She said she regrets that she may have dragged people into the practice as the result of getting absorbed in her posts.
Add TheJapanNews to your Google News feed.