Classroom Crisis / AI Could Undermine Homework, Exam Question-setting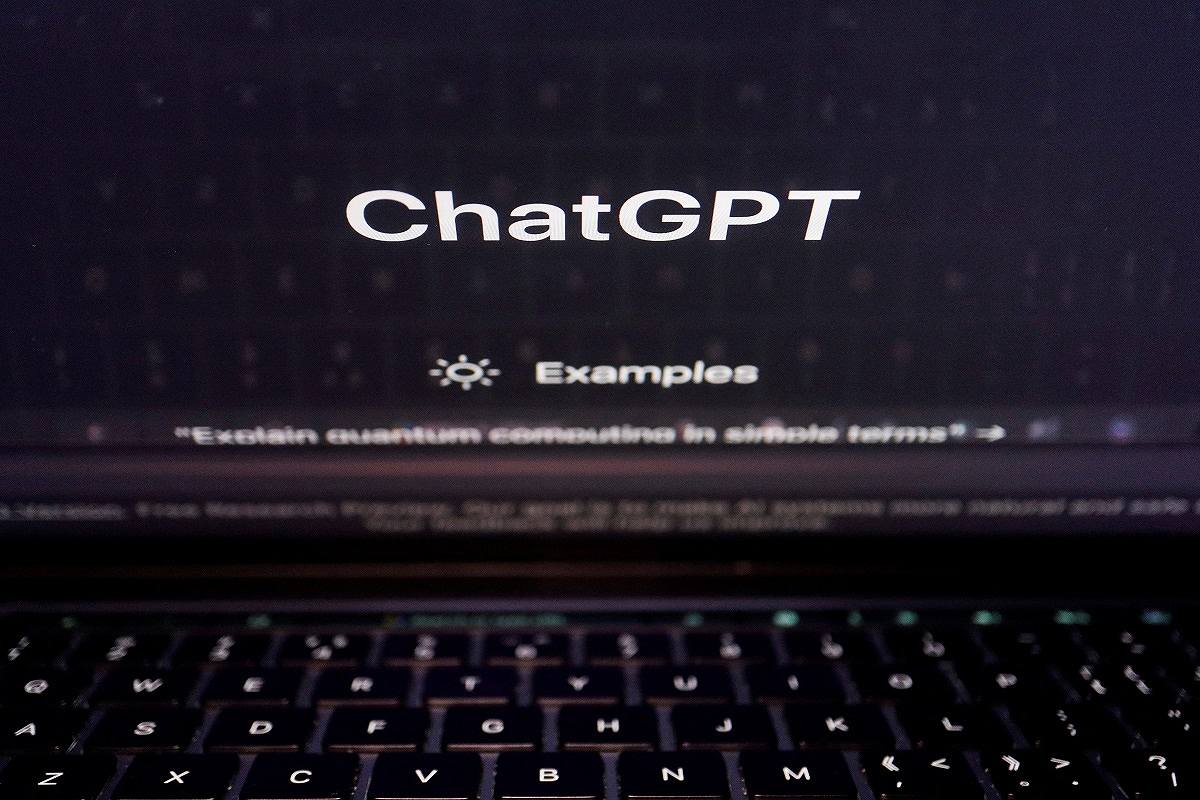 The Yomiuri Shimbun
20:00 JST, June 8, 2023
If students perceive homework to be a "waste of time" in light of the ready availability of AI-generated answers, it could undermine the education system. This is the second installment in a series probing the threat posed by digitization in schools.
***
"Schoolteachers may become unnecessary," opined a Chiba Prefecture public high school English teacher recently. The 50-something educator was referring to the emergence and effects of generative artificial intelligence systems, such as ChatGPT.
At the start of the year, the teacher had used ChatGPT to create questions for end-of-year exams aimed at second-year students. The outcome of his early interactions with the AI system had boggled his mind.
The teacher had first learned about ChatGPT late last year from a younger colleague, who enthused, "It's amazingly accurate!"
Initially, the older teacher was wary about trusting the AI tool. Nevertheless, it returned an unexpectedly accurate answer to an English-language question he had prepared.
One of the teacher's end-of-year exam questions was aimed at testing students' reading ability by drawing upon material not available in textbooks. Having typed in a passage from an American short story collection, the teacher typed the following into the ChatGPT interface: "You are an English teacher. Create five multiple-choice questions for intermediate-level English learners to test their understanding of English sentences. Additionally, create model answers and explanations for each question."
ChatGPT's responses were "as good as or better than I'd expected," the teacher said. The educator reworded some of the AI's responses, but said they only needed a very light touch. The teacher submitted the ChatGPT questions during a faculty meeting to study test questions; no objections were raised, and the questions were used for the actual exam.
The students did not take issue with the questions and the percentage of correct answers was in line with expectations.
In light of its usefulness, the teacher believes students will increasingly make use of ChatGPT. However, he also has concerns that students may be less likely to think for themselves if they become overly dependent on AI tools that provide instant answers for free.
'Waste of time'
In mid-April, a Tokyo-based 16-year-old high school student pondered whether to use ChatGPT on his home PC. It was already 11 p.m., and he only had an hour to meet his homework-submission deadline. He recalled thinking that there was no way he could finish in time, even if he started immediately.
Convincing himself he had no other choice but to use ChatGPT, he fired up the site and managed to submit his assignment on time. "I can't afford to waste time on homework if I want to get into medical school." he said.
The student, who aims to follow in the footsteps of his 54-year-old physician father, is in the advanced class at a private high school and attends cram school three days a week, where he studies until 10 p.m. By the time he gets home via bus, eats dinner and takes a bath, it is already 11 p.m. The student says he feels school homework is a "waste of time," since it figures so low down on his list of priorities amid a packed schedule.
The student first used ChatGPT in early March when faced with a school exam — for which he felt little enthusiasm — the following day.
"Should I study for the exam?" he casually typed into the ChatGPT interface. "Yes, you need to study properly before exams," it answered. The student felt as though a person had responded to his question.
Initially, the young scholar merely typed his name into the tool or asked about the weather. But as he became accustomed to its use, he decided to see how well it coped with a high school-level academic question. ChatGPT delivered a reference book-level answer, prompting the student to think: "This is great. It's like a 'teacher' who is always with me, regardless of when and where [I need help with my studies]."
In April, he decided to ask ChatGPT to help him with his homework. He typed the homework questions in verbatim: "Describe the differences between religions" and "Explain Japanese culture and thought," for example. He submitted the generated responses with only a few tweaks.
Before he started using ChatGPT a few months ago, it usually took the student at least an hour to finish his homework by reading textbooks and other materials several times, then writing his responses.
With ChatGPT, however, it only takes him about five to 10 minutes to finish his homework. There is, it seems to him, no need to reread textbooks. "I need to use my time to prepare for the college entrance exam, so I'm keen to avoid wasting time as much as possible," the student said. However, he also noted that he feels like he is "riding a bike with training wheels."
"I don't know if I can continue like this," he mused.
Concerns are growing over the easy use of generative AI in the field of education, with some pointing to a possible diminishment in students' ability to think or an increased inclination to believe biased information.
Add TheJapanNews to your Google News feed.