Robbery-for-Hire / Alleged Crime Boss Hid Out at Luxurious Hotel in Manila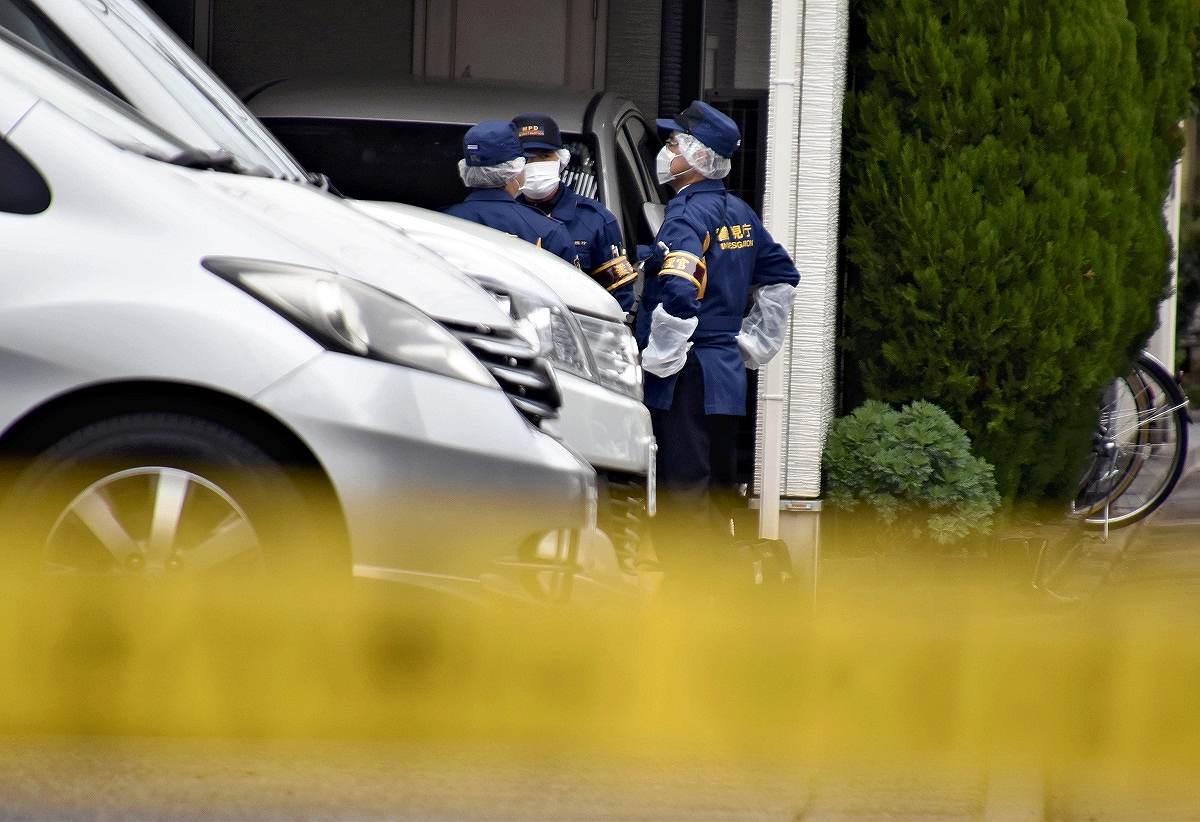 The Yomiuri Shimbun
7:00 JST, February 10, 2023
Four Japanese men suspected of being behind a recent string of violent robberies in Japan were extradited from the Philippines this week. In this series of articles, The Yomiuri Shimbun examines the robbery group and the prospects of the police investigation.
***
Several men and women were seated around a lavish spread of lobster dishes and birthday cake when a special investigation team of the Philippine National Police and immigration authorities raided a guest room at a 5-star hotel in Manila around 9:30 p.m. on April 19, 2021.
The cake was for a man at the table who would turn 37 the next day. A police officer armed with a gun asked, "Are you Yuki Watanabe?"
Showing no sign of alarm, the man answered, "Yes."
Watanabe was the suspected leader of a special fraud group that had allegedly swindled victims across Japan out of about ¥6 billion in total. He had been hiding out at the hotel for a long time, even after 36 of his men were arrested in November 2019 at their base of operations in Manila.
The Philippine authorities informed their Japanese counterparts that they had "taken into custody a big boss of the organization." The Japanese side requested the extradition of Watanabe, for whom an arrest warrant had been issued over special fraud cases in Japan.
However, Watanabe's then wife filed a complaint against him, saying he had physically abused her. Because Philippine law bars the extradition of those accused of crimes in the country, Watanabe was not repatriated, and time passed without his extradition.
While remaining in detention in the Philippines, he appears not to have been idle.
'Can you hit an old person?'
A minivan pulled to a stop in a residential area of Nakano Ward, Tokyo, and a group of men in bluish work clothes stepped out of both sides. It was around 10:50 a.m. on Dec. 5 of last year.
The men walked up to the front door of a house. Two of them were carrying cardboard boxes. They pressed the interphone button, pretending to be parcel delivery men.
The male resident, 49, opened the front door. Just as he was about to sign the delivery receipt, one of the men suddenly punched him in the face. Six men rushed into the house, threatening the man and demanding money. They took about ¥30 million in cash that was in the closet, and fled.
That crime, committed in just four minutes in broad daylight, was one of at least 14 similar robberies in eight prefectures since last October. Police investigation of the incidents detected the presence of an individual or collective mastermind going by the names of "Luffy" or "Kim."
At least one of the robberies cost the victim her life, when 90-year-old Kinuyo Oshio was murdered at her house in Komae, Tokyo. In the runup to that incident, "Kim" sent messages via the Telegram communication app, saying such things as "Cash in the basement," and "Can you hit an old person?"
Watanabe and three other men in detention in the Philippines appeared in the course of the police investigation of the robberies after the Metropolitan Police Department analyzed the smartphones used in one such incident. In a case of about ¥35 million in cash and gold bullion being stolen from a house in Inagi, Tokyo, in October last year, the country code "63" — for the Philippines — was found in the incoming call record of the smartphone used by one of the suspects.
It was in early January this year that a connection was made between "Luffy" and the Philippines. A man who once went by that name was in detention there.
Calling the shots from overseas
About 13 kilometers southeast of the presidential palace in Manila is the Philippine Bureau of Immigration's Bicutan detention center, which confines foreigners for such reasons as illegal stays in the country.
Four Japanese men being detained there, including Watanabe, were already the targets of Japanese arrest warrants that had been issued on suspicion of theft related to the special fraud case. Some of them had used the pseudonym "Luffy" in that earlier case.
They appeared to have orchestrated robberies from across international borders even while being detained. Was such a thing really possible? Investigative officials cite two factors to support this startling scenario.
One is the "nature of bribery" at the detention center, where a detainee can get almost anything they want by greasing the hands of staff there. A Japanese man, who was formerly confined at the center at the same time as Watanabe and the others, said in a recent interview, "It was a world where money is everything."
Watanabe and the others, who were detained for a long time without being deported to Japan, lived in single "VIP rooms" with private showers. They shunned institutional rations and gave money to the staff to order pizza and fast food. They owned multiple smartphones and tablet devices, which were always charged.
Another factor was the ability to recruit hirelings for "dark" part-time jobs via social media.
The recent robberies are believed to have been carried out by individuals who responded to social media postings that included such phrases as "high reward" and "tataki case," the latter being slang for robbery.
"The members gathered solely for the robberies and did not know each other," said a 34-year-old man, who was arrested and charged with a robbery resulting in bodily injury in the Nakano Ward incident.
Perpetrators repeatedly carried out robberies, with members changing in each case. Most were young and in need of money.
A 26-year-old man interviewed this month at a detention facility in Yamaguchi City said: "I'd piled up debts at pachinko. I applied for a dark part-time job after seeing a posting that said '¥1 million a day.' When I later found that it was a robbery, I thought it was dangerous. But I thought I could get off easy if I was just a lookout."
The man was sentenced to 2½ years in prison for attempted robbery and other crimes.
So far, more than 30 people have been arrested in the latest series of robberies. Some suspects have remained silent or denied their involvement, but statements from others have shed light on the nature of the robbery group.
The reward for the members depended on the amount of money and goods taken. For example, drivers would receive ¥800,000, those who carried out the actual robbery would receive from ¥1 million to ¥1.5 million, and those who converted stolen goods into money would receive from 3% to 5% of proceeds.
The bulk of the ill-gotten gains is believed to have been kept by those who gave orders to the perpetrators in Japan from the Philippines. The money is believed to have been delivered to them in cash by "transporters."
As part of the special fraud racket that Watanabe allegedly once led, his former girlfriend collected the victims' money and delivered ¥20 million in cash to the Philippines. It is highly likely that this time, too, such "transporters" traveled to the Philippines to deliver the money.
"Luffy" may have been named after the main character in a popular manga, while "Kim" gave orders to the perpetrators to engage in their heinous modi operandi. But who are they really?
Police are working to find out.
Add TheJapanNews to your Google News feed.